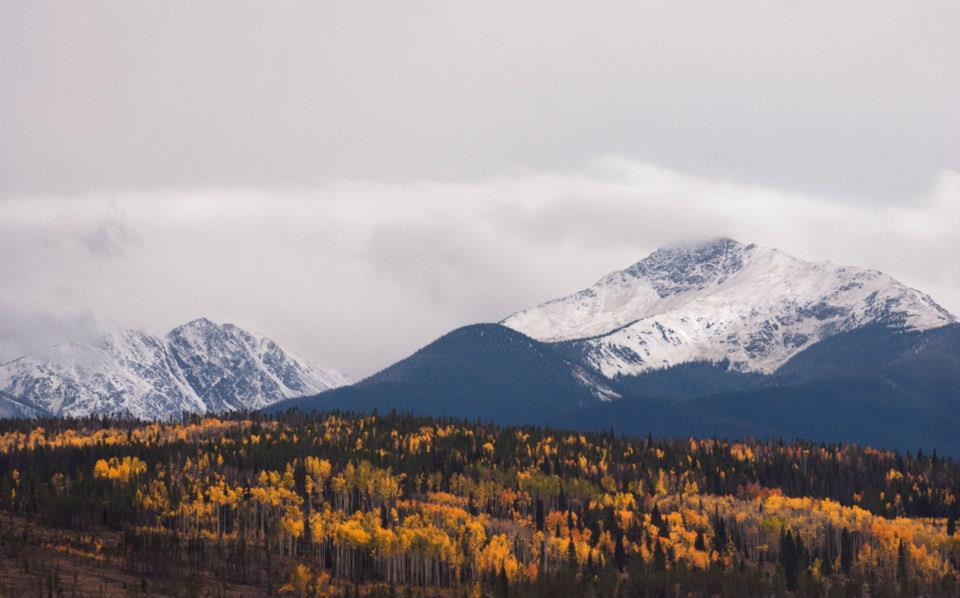 One of North America's high-ranking ski resorts, Winter Park Resort, sits on Grand County's eastern portal and is what most people think of when planning a trip to the region. There are, however, seven other fantastic mountain towns stretching from Berthoud Pass to Rabbit Ears to discover; Each of them unique in spirit, culture, and adventure — there's more to explore in Grand County beyond Winter Park.
Grab your gear, hop in the car, set your sights on an adventure and let's go!
Fraser
With its close proximity to Winter Park, Fraser shares much of WP's resort culture. If you're looking for family-friendly activities off the mountain, check out The Foundry Cinema & Bowl and Grand Park Community & Recreation Center.
The Foundry boasts eight bowling lanes, billiards, and two movie theaters that serve food and cocktails. For pricing and movie times, visit Foundry-WP.com.
Open to the public year-round, Grand Park Community & Recreation Center offers something for everyone. With a lap pool, slide, wading pool, hot tub, and sauna, aquatic activities alone will entertain the entire family for hours. The Center also has dozens of cardio and weight machines, a climbing wall, a gymnastics area and basketball courts.
Next door to the Recreation Center is The Ice Box, an NHL-sized, partially enclosed ice rink. The rink offers skate rentals, open skate time (no sticks allowed), and family stick and puck time. For full details about pricing both at the Recreation Center and Ice Box, visit FraserValleyRec.org.
Tabernash
Driving farther west on Highway 40, you'll encounter the quaint little burg of Tabernash, home to Devil's Thumb Ranch, Resort & Spa.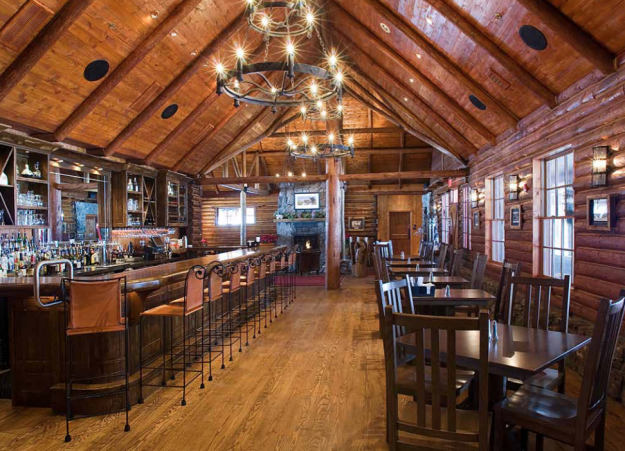 Ranked first in the nation for its nordic ski trails, Devil's Thumb is also open to the public. A day pass gains you entry to the Ranch's Nordic, snowshoe and bike trails. Equipment rentals are available, including for skijoring, kids chariot sleds and fat tire bikes.
If you have a hankering for seasonal eats, don't miss the Ranch House Restaurant & Saloon, which is located on the Ranch's original 1930s homestead. And if you're simply wanting to relax and unwind, the Ranch Creek Spa has you covered with massages, facials, soaks, wraps and scrubs. For pricing, visit DevilsThumbRanch.com.
Granby
In Granby, you'll find Grand County's other ski resort, Granby Ranch. With a smaller footprint than Winter Park, Granby Ranch still has plenty of terrain for everyone. Families will appreciate the mountain's front side, which features mostly green and blue runs, and ease of access to the lodge and parking. For ticket pricing, visit GranbyRanch.com.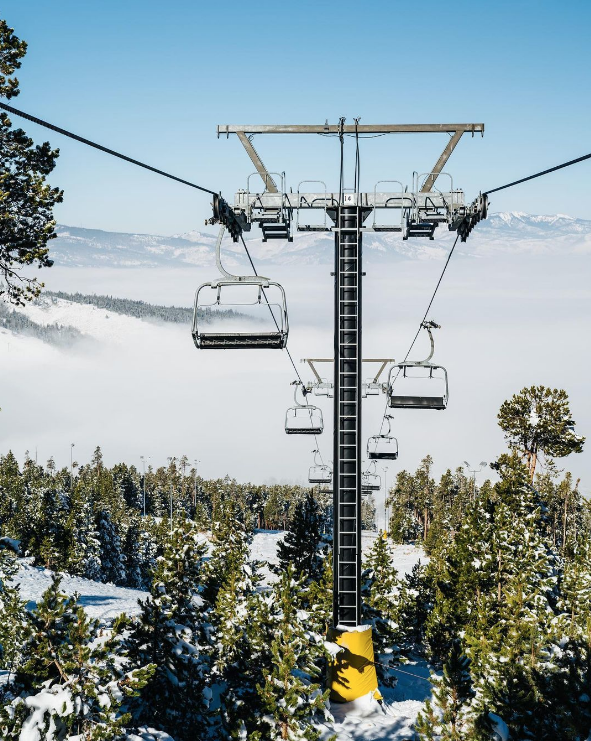 If you're looking for the perfect piece of Colorado memorabilia, don't miss Westside 40. Located inside the Visitor's Center on the east end of Granby, Westside 40 is a makers market that features crafts, art and goods from local artisans.
Take a few minutes to explore Granby's main street. The murals that adorne many of the buildings were created during the town's week-long mural festival. The 18-foot long mural on the wall at the west end of Granby was done with the help of local residents. Learn more about the mural project at GranbyChamber.com.
Grand Lake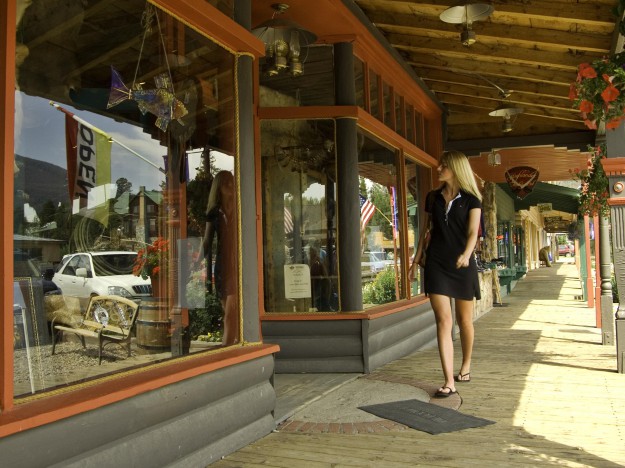 Named for the largest natural body of water in Colorado, Grand Lake lies at the northern edge of Grand County and is the western entrance to Rocky Mountain National Park. Surrounded by three large lakes, ice fishing is a popular winter activity, along with snowmobiling. The town has several outfitters that rent snowmobiles and even allow you to ride sleds on designated town streets.
If you're seeking a cozier, indoor culture experience, check out the Rocky Mountain Repertory Theater. Find the 2020 show lineup at RockyMountainRep.com.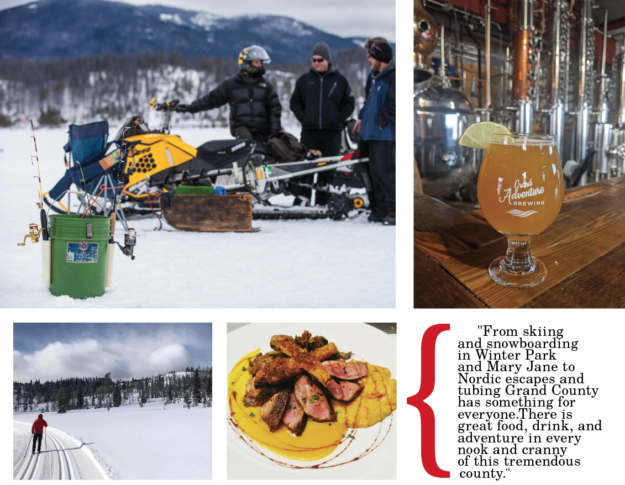 Hot Sulphur Springs
Hot Sulphur Springs is the county seat, and also the best place in the county for a long, hot soak at its namesake Hot Sulphur Springs Resort.
The Ute Indians soaked in the natural hot sulphur springs, believing the waters to be medicinal and magical. Today, the Resort features 21 mineral pools and baths that range from 95 to 112 degrees Fahrenheit. The water is not recirculated (over 200,000 gallons of water pass through the resort's pools every day), and doesn't contain added chemicals.
The Resort also offers a full menu of massage therapies. To learn more, visit HotSulphurSprings.com.
As you depart Hot Sulphur Springs and continue west through Byers Canyon, drive slowly and enjoy the views above and below!
Parshall
Soaking in the hot springs leaves you thirsty. Stop at the Parshall Inn (known to locals as the "P.I.") for an ice cold beer, a game of pool and an amazing hamburger. The P.I. is open every day except Tuesday.
Kremmling
Despite being a quintessential one stoplight, 35 mile an hour town, Kremmling boasts the state's first and only "brewstillery" restaurant. The Dean West, located on the north side of town square, features a beer brewery, whiskey distillery and great food.
Adventure seekers will want to continue heading west on 40 up to Rabbit Ears Pass. The new Bluebird Backcountry ski area, the backcountry ski area for learning and adventure has just recently opened. www.bluebirdbackcountry.com
Further north, Snowmobilers can enjoy the open terrain on the east side of the pass, while snowshoers and cross country skiers can park and enjoy the trails on the west side.
Notoriously the coldest place in Colorado, west Grand County offers some of the area's best ice fishing. Every year, Kremmling's Chamber of Commerce hosts an ice fishing contest on Wolford Reservoir; this winter's contest is scheduled for February 15, 2020.
To learn more about west Grand County and register for the Wolford Ice Fishing event, visit KremmlingChamber.com.
by Christine Poyser
To learn more about Colorado's mountain town communities head to our Towns page: https://mtntownmagazine.com/colorado-mountain-towns-guide/
Mountain Town Magazine | We are Colorado's Mountain Town Magazine
Copyright © 2020 MTN Town Magazine all rights reserved.
Post Sponsor