Great Gear for Colorado's Mountain Towns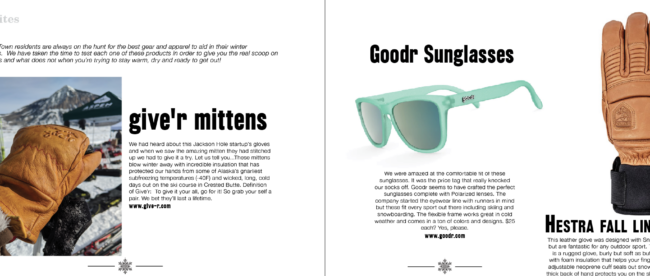 Mountain Town residents are always on the hunt for the best gear and apparel to aid in their winter adventures. We have taken the time to test each one of these products in order to give you the real scoop on what works and what does not when you're trying to stay warm, dry, and ready to get out!
Give'r Mittens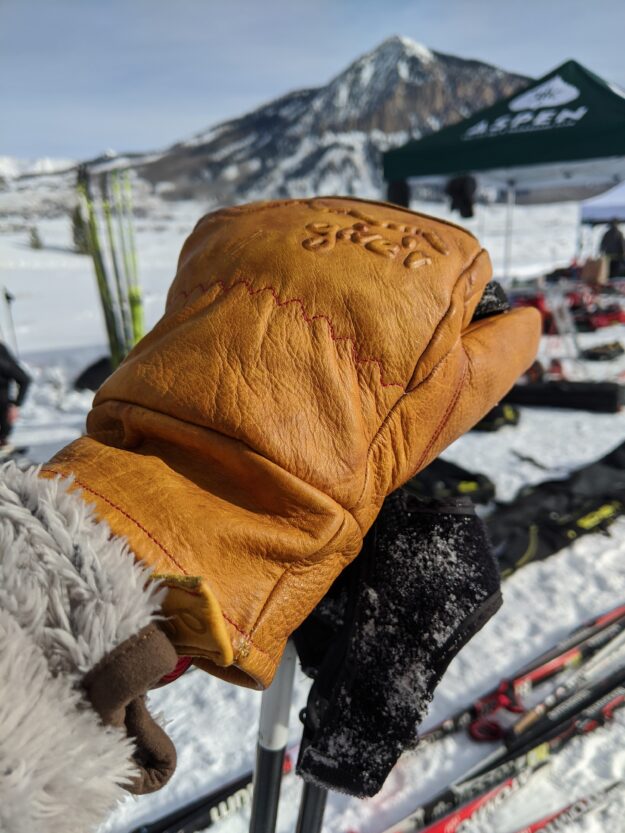 This Jackson Hole startup's gloves have been a drool worthy glove that we had admired from afar so when we saw the amazing Give'r mitten they had stitched up we had to give it a try. Let us tell you…These mittens blow winter away with incredible insulation that has protected our hands from some of Alaska's gnarliest subfreezing temperatures (-40F) and wicked, long, cold days out on the ski course in Crested Butte. Definition of Give'r: To give it your all, go for it! So grab yourself a pair. You won't regret it and we bet they'll last a lifetime.
SKULLCANDY Vert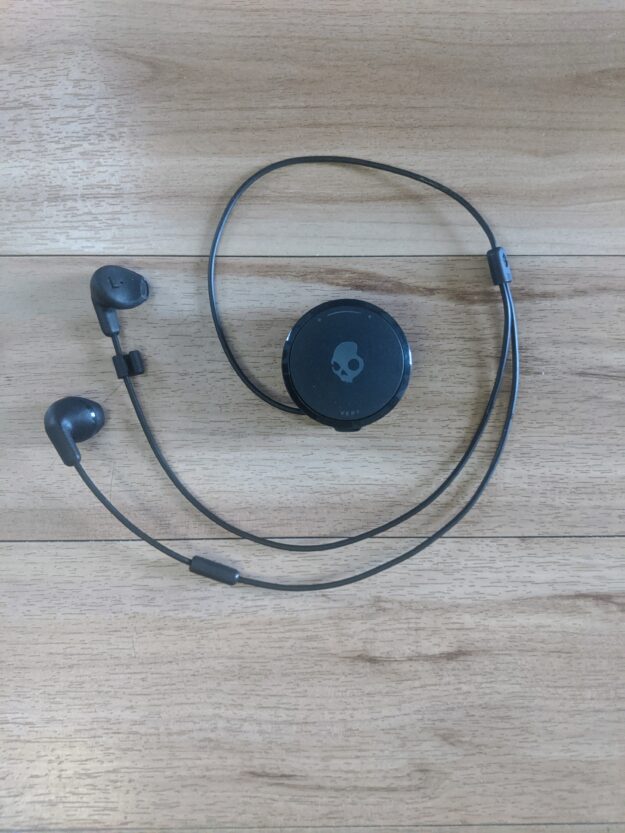 We are sold on the Skullcandy Vert, wireless earbuds that come with a large button-shaped dial designed for gloved hands. There is no need to de-glove to adjust the volume. The back of the dial has a plastic clip that can be clipped onto goggles, helmet strap, shirt or backpack strap. The earbuds allow ambient noise to reach the listener's ears which is important on the slopes as well as when your out on the road or trail too. They are super comfortable with a helmet on while snowboarding and tested well under a headband out on the Nordic track. The product charges quickly and is sweat and water-resistant.
Goodr Sunglasses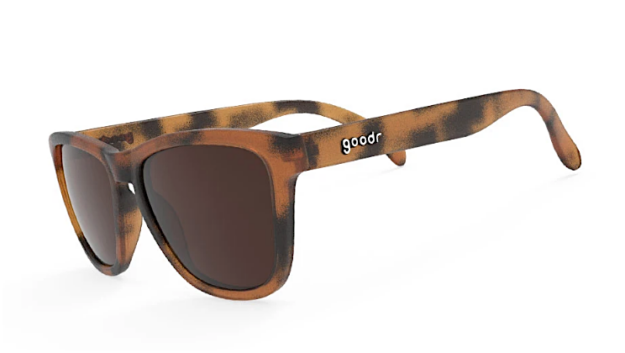 It is amazing how comfortable the fit of these sunglasses. It was the price tag that really knocked our socks off. Goodr seems to have crafted the perfect sunglasses complete with Polarized lenses. The company started the eyewear line with runners in mind but these fit every sport out there including skiing and snowboarding. The flexible frame works great in cold weather and comes in a ton of colors and designs. $25 each? Yes, please.
Stegmann Clogs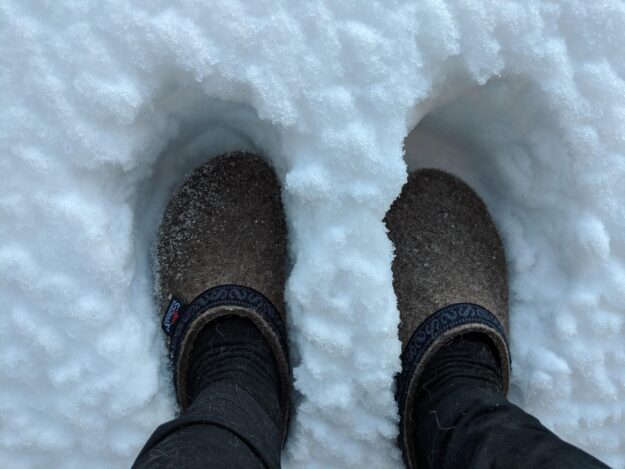 These slip-on woolies are a classic and are the perfect shoe for a morning with a cup of joe by the fire, Hut Trips or a party. Winter parties equal piles of shoes by the front door. These clogs are perfect to slip into to enjoy an evening at a friends home. Personally, our favorite is peeling off our ski boots in the parking lot and slipping into these inst-warm Stegmann Clogs after a day outside.
Hestra Fall Line Glove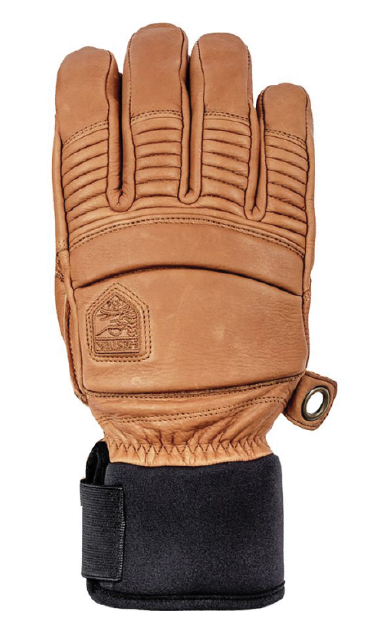 This leather glove was designed with Snowboarders in mind but is fantastic for any outdoor sport. The Hestra Fall Line glove is a rugged glove, burly but soft as butter inside and out with foam insulation that helps your fingers stay warm. The adjustable neoprene cuff seals out snow and cold while the thick back of the hand protects you on the slopes or in the trees. True Hestra quality.
---
For more Gear to Get head to https://mtntownmagazine.com/category/gear/
Mountain Town Magazine | We are Colorado's Mountain Town Magazine
Copyright ©2021 MTN Town Magazine Publishing all rights reserved.
Post Sponsored by Rhino Rack