Steps to Sell and Buy a Business – Engaging With a Professional Business Broker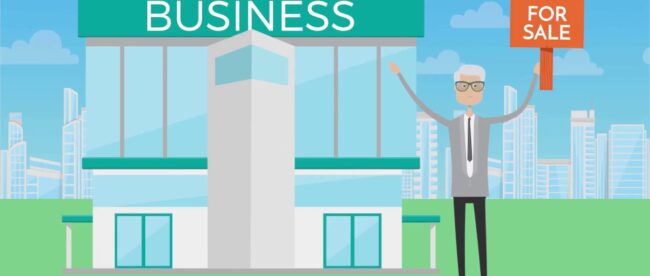 Steps to Sell and Buy a Business, like any first-time journey, a well-qualified and experienced guide is critical for success.
33 years ago, at the age of 27, I made the decision to leave my corporate sales position to move to Summit County to open a business. Luckily, I had already put some of the work in. When I was younger I knew that I had an interest in the business world, so I looked into administration MBA qualifications and realized I needed to get one to prove my knowledge of the subject. This type of degree can open many doors. By chance, a phone call from a former boss derailed my plans and I spent another 20 years climbing the corporate ladder before I rediscovered the courage to start one business and then another, both of which I successfully sold. Like most business owners I had envisioned the day when I would leave the business behind and spend my days knee-deep in fresh powder or lounging away on a beach in the tropics. Also like most business owners, I had no idea how to sell my business. After quite a bit of searching, I discovered that there was a small but highly active industry devoted to selling businesses – the Business Brokerage industry.
Engaging with a professional business broker to sell my business was one of the smarter decisions I made not once, but twice, and it allowed me to finally realize my dreams of opening a business in Colorado. Business brokerage firms can not only guide you to sell your business but also help you find a business for sale in whichever sector you want! Having been down the same path that virtually every business owner travels I made it my mission to ensure that successful business owners had someone to rely on to unlock the value of their business – many times a business which they have spent a lifetime building. This led me to found Rocky Mountain Business Advisors. Our sole focus is to enable business owners to sell their businesses for the highest price possible while protecting their legacy.
The High Country has seen unprecedented growth over the last several decades. No longer only known as a winter sports destination, Colorado's Rockies are now a vibrant year-round destination serving the needs of both visitors and locals alike. Despite the pandemic, the number of buyers looking for good businesses has never been higher. Interest rates remain at historic lows and banks are keen to lend – both of which bodes well for both Buyers and Sellers alike.
Like any first-time journey, a well-qualified and experienced guide is critical for success. When it comes to buying a business, it requires professional analysis to determine the likely buying price, a detailed understanding of the business, the competitive landscape, as well as its growth opportunities.
Business owners considering the sale of their business in the next several years should seek professional advice as early as possible to learn how to prepare their business well in advance of beginning the sales process. Our clients measure our success by one primary metric: the amount of cash we can put into their bank account with the smallest tax impact possible. Far too often, when a business owner is ready to sell their business may not be ready, and most likely they no longer have the time to make the changes necessary to obtain the business's highest possible sales price.
by Gregg Kunz, www.rockymountainba.com
The author is the founder of Rocky Mountain Business Advisors, a Colorado-based Business Brokerage firm dedicated to advising its clients on how to maximize the value of their business in advance of and when selling their businesses. If you are interested in selling your business for the highest price possible you can contact these professionals at 303-474-5582 or [email protected].
Stay in touch with the Real Estate scene in Colorado's Mountain Towns and Communities: homes-and-realty-in-colorados-mountain-towns
Mountain Town Magazine | We are Colorado's Mountain Town Magazine
Copyright 2020 MTN Town Magazine all rights reserved.
Post Sponsored by Rendezvous Colorado