Frisco Colorado – Beaches, Boats, Great Eats and a Whole Lot More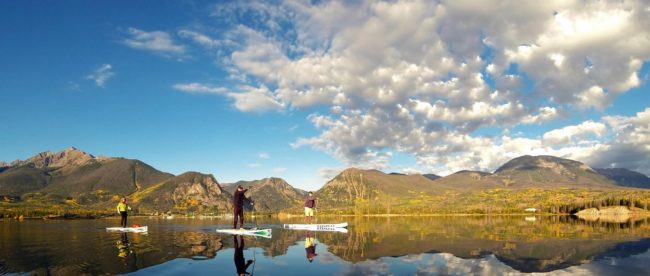 I love the town of Frisco, it's small but packs a big punch of fun and activities. The amount of opportunities to eat recreate, dance, and shop is remarkable for an area so small. The question is where to begin? How about a little history from the proprietors of the Frisco Lodge…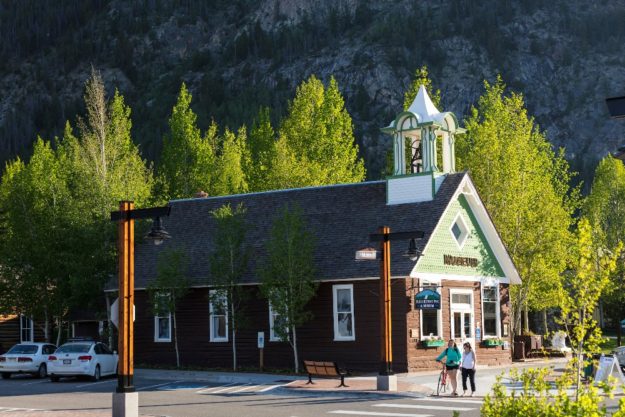 "The town of Frisco, Colorado was founded by Henry Recen in 1873. Henry was a Swedish trapper and miner that built a small cabin on the mountainside. Recen and a handful of miners developed the land and eventually built a railroad that connected the small mountain towns for transportation and goods. Just like any town, Frisco was built with a reason in mind. In this particular situation, Frisco Colorado was created mostly due to the mining boom found in the area. Frisco wasn't named after San Francisco, even if it does have a similar name. In fact, the name Frisco is derived from the letters associated with the St. Louis- San Francisco Railway company. You have the FR from Francisco, IS from St Louis and CO from Company! In the beginning, the permanent population was only 250 people, as well as multiple hotels, saloons, businesses, and railroads.'

You can learn even more by visiting the town's Historic Park & Museum. Collections of artifacts and structures that interpret Frisco's past and its people are displayed at the museum. This cultural center holds regular lectures, guided hikes, tours and other events designed to bring the town's past to life.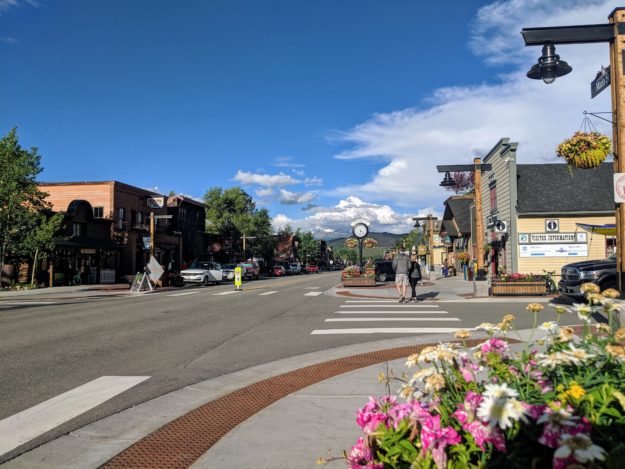 Since the town's founding the community has grown and today Main Street is the bright jewel and base camp of the town. Loaded with unique shops and world-class dining you will find relaxing coffee shops, breakfast joints as well as fine dining, an award-winning brewery, and a fabulous new music hall.
You won't have to go far and find what your appetite is looking for. Looking for a quick coffee bagel or burrito try Abby's or the Frisco Coffee Roaster.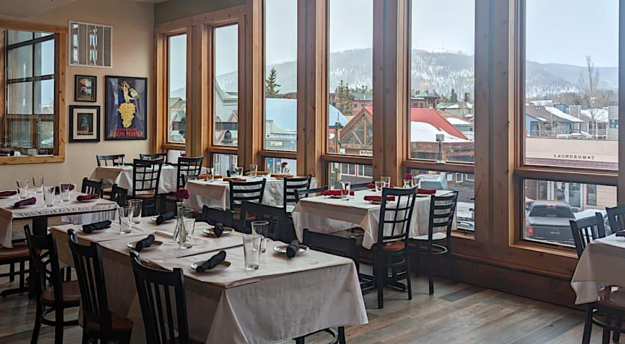 If fine dining is your destination then head to Vinny's, Silverheel's, or The Uptown. Lakeside dining? Yes, direct yourself to the Marina for cocktails and lunch or dinner at the Island Grill. A must-stop is Foote's Rest for ice cream and barbecue. There's even a fabulous Cajun spot right there on Main Street. Sit down for breakfast, head to the Log Cabin Cafe, Butterhorn Bakery or Bread + Salt. Your taste buds won't be disappointed and you will want to load up because if you're spending the day in Frisco you're going to be burning some calories.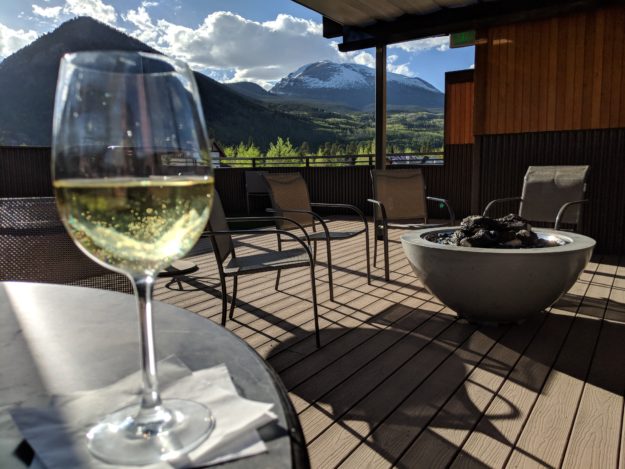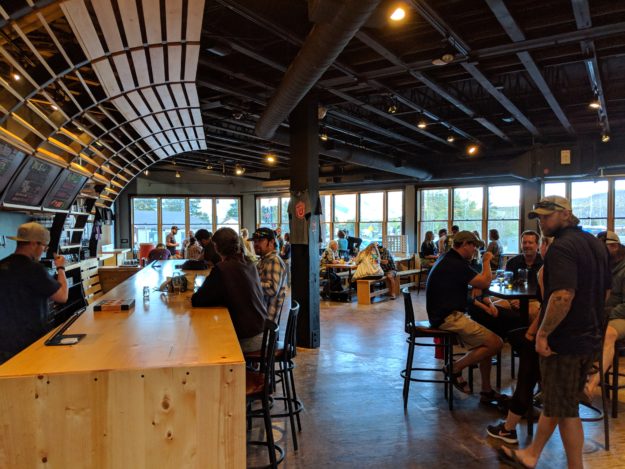 It is always Happy Hour in Frisco but if you're looking for some cheers then you are in the right spot. Highside Brewing is always brewing up great beer and offers a delicious menu. Try Prost, Colorado's only Beer Hall, their giant pretzels are great. The Uptown on Main's rooftop deck is a great place for a group to gather or for a romantic rendezvous. Check out the saloon at Frisco Prime. Their classic turn of the century bar serves up great modern-day cocktails and delicious food.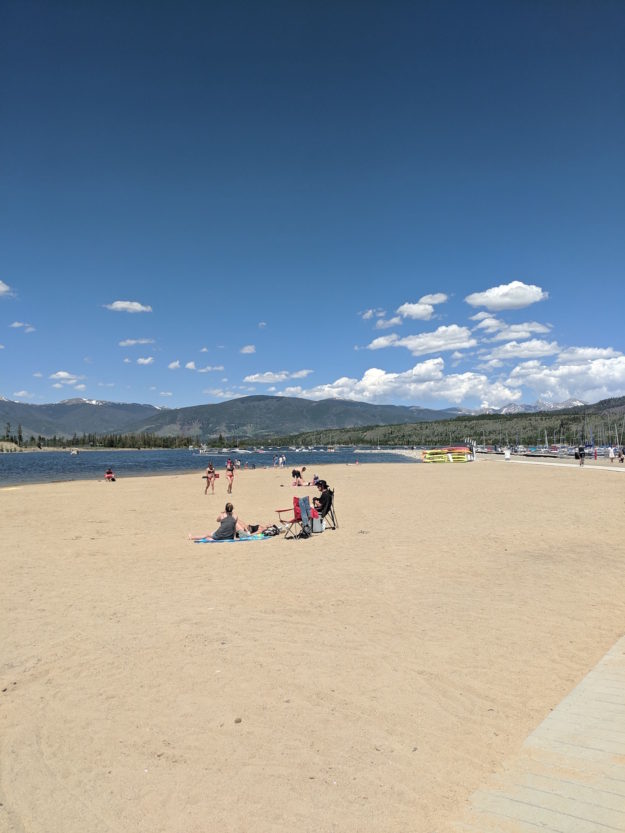 Frisco is a lakeside town. Some tremendous upgrades have taken place this past year to their marina. A new boat ramp makes it darn easy to get your boat in and out. Don't own a boat? Well, there is plenty to rent from. Pontoons, Sailboats and Power Boats, the marina rents them. I personally love to paddleboard and the access at the new beach is fantastic. How fun to have a Sandy Beach where you can dip your toes and cool off in the waters of Lake Dillon. The Marina has stand-up paddleboards available for rent as well as kayaks and canoes. Maybe you would like to try finessing a rowboat. The Frisco Rowing Center can set you up and provides instruction. Bring the sunscreen and your beach towels along with a picnic that can be picked up at Deli Belly on Main Street.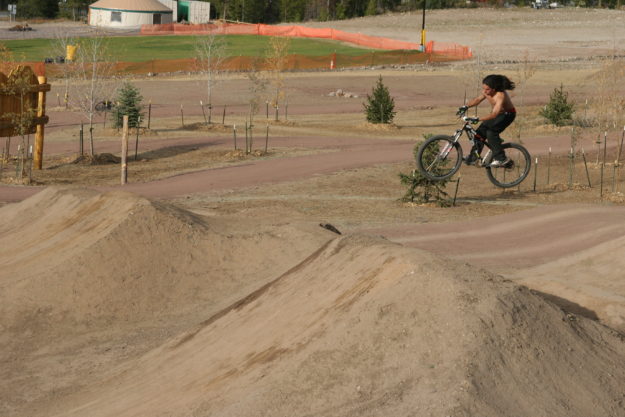 Have teenagers? Then head over to the Frisco Adventure Park where a free, newly refurbished skatepark with fresh smooth concrete is waiting to challenge them. While they're off skating there are tons of trails to hike or bike and if disc golf is your thing then you're in luck, there's an awesome Disc Course to challenge you.

Biking opportunities abound. The Summit County bike path leads in every direction from Frisco. You can access the Peaks Trail and enjoy single track all the way to Breckenridge or you can have a wonderful ride around the Peninsula at the Frisco Adventure Park. Check out the pump track for kids biking as well as the Dirt Jump Park facility. It might not be your thing but it is so fun to watch area bikers take on the challenge of the course.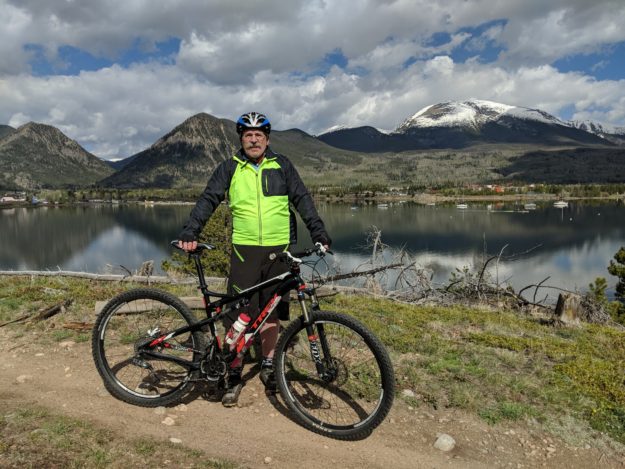 There are beautiful hiking opportunities with trailheads in each corner of the town. Go do a power hike up Mount Royal or take it further up to the top of Peak 1. Grab the kids and head to Rainbow Lake. Meadow Creek is beautiful and you can even head up to the Old Dillon Reservoir. The Peninsula Trail Frisco Adventure Park offers panoramic views at any time of the day.
The Summer Music scene is filled with incredible concerts at the Town Park and beyond. You can see what they are up to in our Music in the Mountains Guide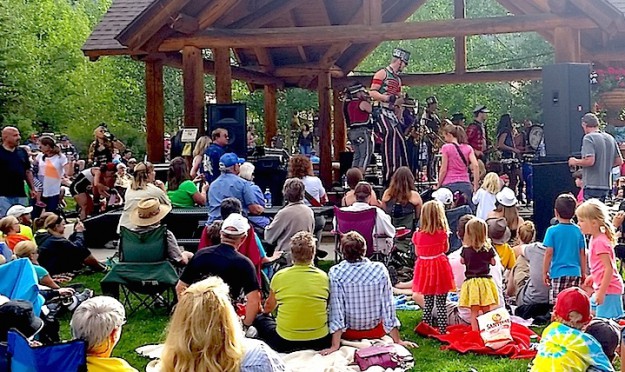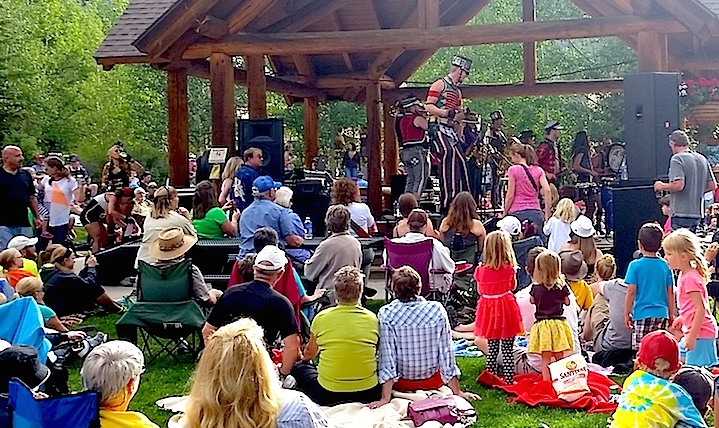 In the winter the Frisco Adventure Park transforms into a Nordic ski area with Snow Tubing and a beginner ski and snowboarding terrain area. Races and special events mark the calendar when the snow is flying.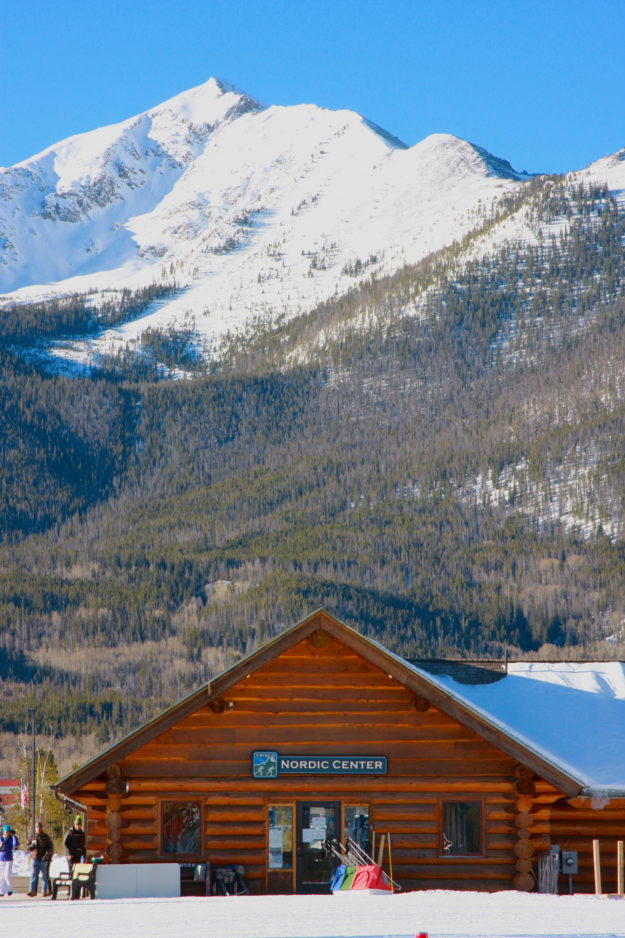 Whatever the season you may want to plan to stay a day or two. There is a multitude of lodging opportunities from bed and breakfasts, hotels, Airbnb's and vacation rentals. Try the Galena Street Inn, Frisco Lodge, Hotel Frisco or the new Grand Hotel. Each location offers its own unique ambiance and amenities.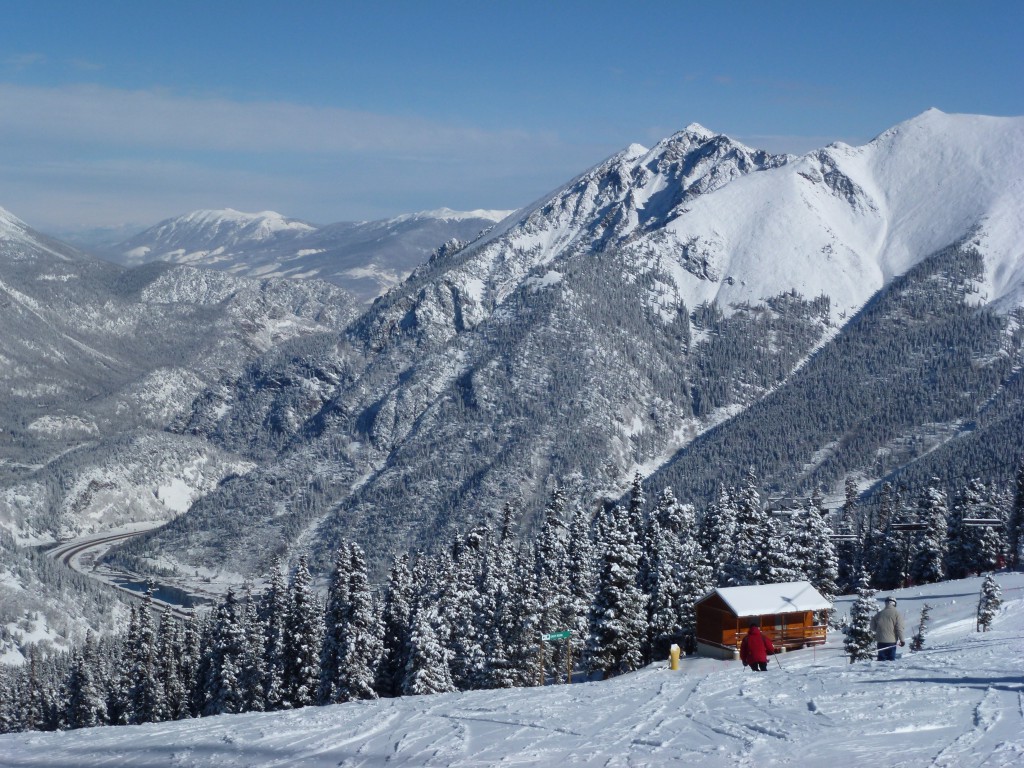 Copper Mountain is Frisco's ski area, just hop on the highway or grab the Summit Stage, Summit County's free bus service. Each weekend you'll find a unique festival to attend and they have fantastic dining and trail access too. A chair lift ride we'll make it a memorable day and if it is winter well then, the skiing and riding are exceptional.

That's a lot of intel. Even if you're not staying the night, Frisco is the perfect stopover when traffic is heavy on I-70. The WholeFood's shopping area has great restaurants as well as Outerange Brewing and you can find most of what you need along Summit Boulevard. Come enjoy the adventure of this little town.
by Holly Resignolo – www.HollyGoSpritely.com
Some resources to help you plan:
Google Map: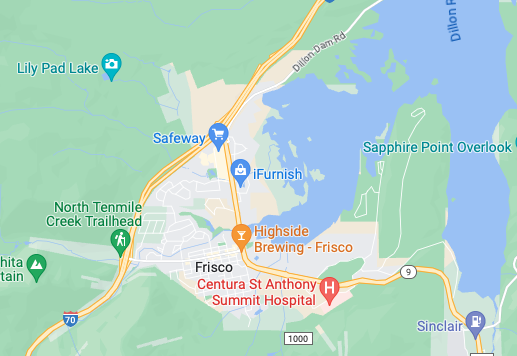 Mountain Town Magazine | We are Colorado's Mountain Town Magazine
Copyright © 2019 MTN Town Magazine all rights reserved.