Colorado Mountain Towns and Resorts Celebrate the New Year!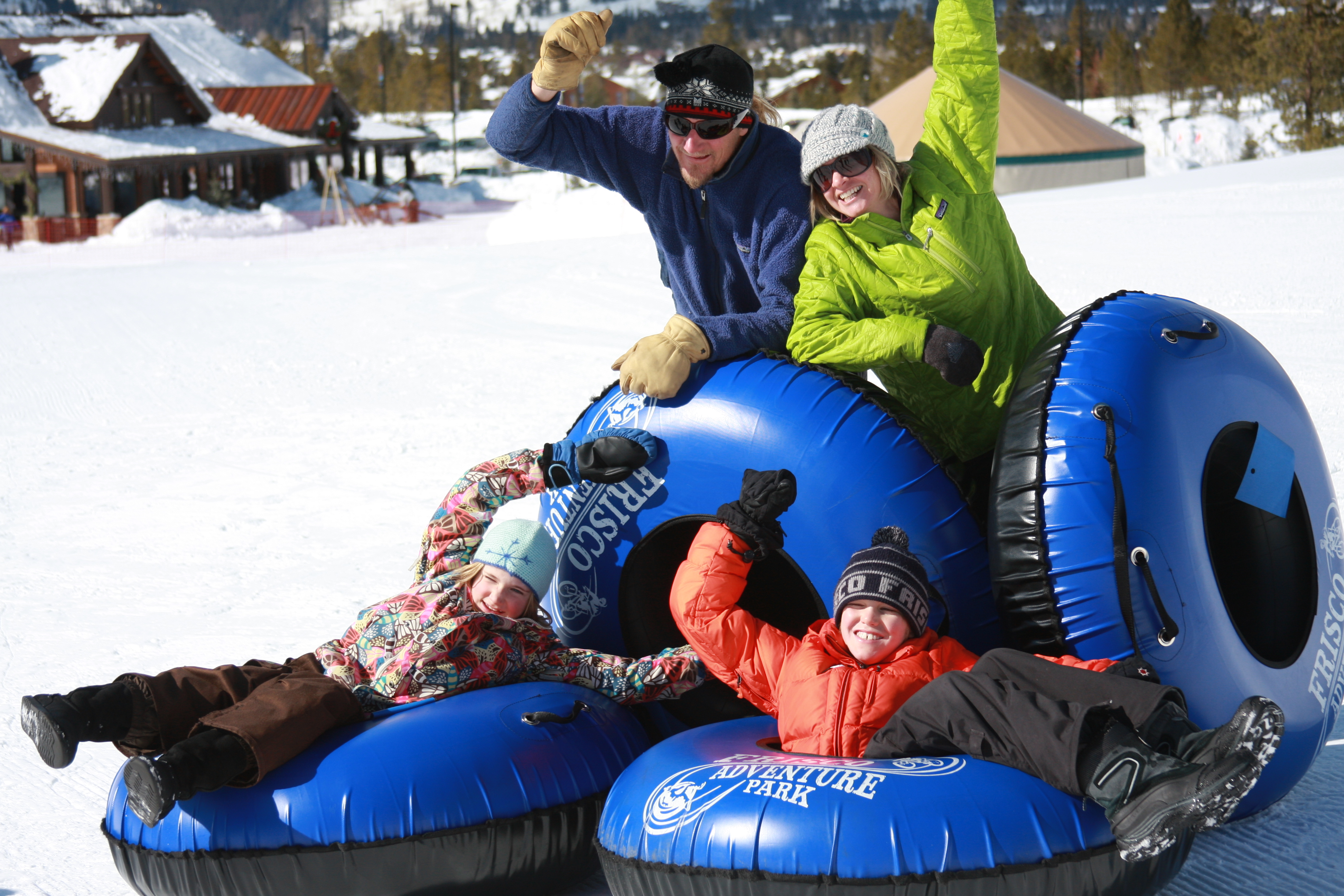 Get ready for a week of celebration in Colorado's mountain town and resorts! There is a ton of stuff going on, like tubing in Frisco. Check it all out:
PREMIER COLORADO MTN TOWN EVENTS:     
December 1 – 30, 2012
Wheeler Opera House, Aspen
For more information please visit http://www.wheeleroperahouse.com/
December 1 – 30, 2012
Backstage Theatre, Breckenridge
For more information please visit http://www.backstagetheatre.org/pages/index.htm
December 1 – 30, 2012
Sheridan Opera House, Telluride
For more information please visit http://www.sheridanoperahouse.com/
December 27, 2012
Matchstick Productions at the Palm, Telluride
Come check out the screening of Matchstick Productions latest ski film at the Palm 7 – 9pm. http://telluride.com
December 27, 2012
59th Anniversary Film Showing, Vail
Witness the history of Vail and its founding unfold during the 50th anniversary film by Roger Cotton Brown, Vail's original filmmaker.  Tickets are available at the Lionshead Welcome Center the day of the show only, starting at 9:00am and are offered on a first come first serve basis.  The doors open at the 5:00pm, and the show starts at 5:30pm.  Beverages and snacks will be available for purchase. http://www.vail.com/eventdetail/Vail+50th+Movie+-+Dec+27.axd?year=2012&month=12&eventview=calendarview
December 27, 2012
Peter Yarrow and Friends, Telluride 
The Sheridan Arts Foundation kicks its 2012 Holiday Concert Series with folk legend Peter Yarrow, of Peter, Paul and Mary. Yarrow is not only a passionate musician but also commits his time and talent to equal rights, peace, the environment, gender equality, homelessness and other social issues. Yarrow creates community within his audiences through his reflections in both words and music. http://www.sheridanoperahouse.com 
December 27 – 30, 2012 
Grand  Valley Model Railroad Club Christmas Train Show, Grand Junction
December 8 and Admission:  $1 children under 12 | $4 adults | $7 family . This operating H0 display depicts the Rio Grande Railroad as it traveled from Denver to Salt Lake City, with emphasis on the railroads in the mountains of the western slope of Colorado.  An additional N Scale layout will be running.  Static displays, railroad art and videos will also be displayed. Information:  (970) 523-5990 
December 27 – 31, 2012  
Vail Family Holidaze, Vail 
The perfect place for family celebration of the season. Vail comes alive with lights, sounds, events and the cheer of the holiday season during December. From holiday concerts, world-class ice skating shows with world champion and Olympic skaters like Patrick Chan, Kids Zone activities and New Year's Eve entertainment, you won't find a more festive atmosphere in which to spend quality time with the family than Vail. http://www.vail.com/eventdetail/Vail+Holidaze.axd?year=2012&month=12&eventview=calendarview 
December 28 – 29, 2012 
Polar Express Train, Durango 
Little kids and big kids alike enjoy this ride to the North Pole while hearing the story of the Polar Express. Hot Chocolate, Christmas Carols and a gift from Santa round out the fun. Check http://www.durangotrain.com for different departure times and prices. http://www.durango.org/event-calendar.aspx 
December 28, 2012 
An Evening with Shawn Colvin, Telluride
The Sheridan Arts Foundation presents two acoustic performances from Grammy-award winning singer songwriter at the Sheridan Opera House on Dec. 28, 2012. One performance will begin at 6:30pm and a second performance will begin at 9pm. The SAF is excited to host two performances in one night for this year's annual fundraiser. http://www.sheridanoperahouse.com 
December 28, 2012
Aspen Art Museum: Freestyle Winter Benefit, Aspen
This no-holds-barred, fashion-forward event benefitting the AAM features champagne, caviar, amazing one-of-a-kind auction items, a fashion show, and it sells out every time. For tickets or further details, contact the Aspen Art Museum at 970.925.8050, or visit www.aspenartmuseum.org 
December 29, 2012 
Popovich Comedy Pet Theater, Telluride 
Family-oriented fun blending the unique comedy and juggling skills of Gregory Popovich and the extraordinary talents of his performing pets. Each of the show's 16 cats and 10 dogs were once strays, rescued from animal shelters. Now, they love to show off onstage – by performing a variety of stunts and skits! It's a show that both adults and kids of all ages enjoy! Voted Best New Family show in Las Vegas.  http://www.telluridepalm.com 
December 30, 2012 
Vaudeville Variety Night, Telluride 
To kick off the Sheridan Opera House's 100th anniversary celebration, the SAF presents a Vaudeville Variety Night during its annual Holiday Concert Series fundraiser. The night will feature can-can dancers, stand-up comedy, a magician and a melodrama featuring local celebrities and more. Tables will be set up for cocktail seating to recreate the entertainment of the early days at the SOH. Tickets are sold individually or tables (with complimentary wine and champagne) are for sale. http://www.sheridanoperahouse.com
December  31, 2012
Steamboat Ice Castle, Steamboat Springs
The turquoise-colored tunnels of the Ice Castles are sure to spark the imagination as you walk through thousands and thousands of hand placed icicles, which create this amazingly unique ice structure. These changing ice formations are dynamic, larger than life and something entirely new and unique-especially at night when the frozen setting is colorfully lit. Open daily December 31 through March 31, 2013 (Weather Dependent) Hours: 12:00PM (noon) – 10:00PM. Tickets for the Ice Castle can be booked through Steamboat Central Reservations online or by calling 800-922-2722. Children 5 and under do not require a ticket. http://www.steamboat.com/things-to-do/winter-activities/ice-castles.aspx 
December 31, 2012  
New Years Eve, Purgatory Mountain, Durango 
Celebrate with a torchlight parade down Purgatory Mountain followed by fireworks at the base area. At dusk. Stay around for parties and dinner. http://www.durangomountainresort.com/
December 31, 2012
New Year's Eve with Head for the Hills, Keystone
Come and join us at Keystone for New Years Eve!  Countdown to a new year with Head for the Hills!  For more information please visit www.warrenstation.com 
December 31, 2012
Torchlight Parade & Fireworks Display, Steamboat
The Steamboat Ski & Snowboard School treats tourists and locals to spectacular on-snow parades down the mountain lit only by torches. The parades are in celebration of a holiday or local event throughout the season. In conjunction with the torchlight parades, a fireworks display will illuminate the sky providing a perfect ending to the evening. For more information please visit http://my.steamboat.com/events/sprint-torchlight-parades-fireworks-display 
December 31, 2012
New Years Eve Celebration, Winter Park/Fraser Valley
Celebrants will glide into the New Year in smooth style at this year's Black Light Skating Party. Fraser Valley Sports Complex will host the event in its recently debuted "IceBox," a naturally frozen and partially enclosed ice rink. Skaters can twirl and whirl the year away from 7-9 p.m. and can then ring in the New Year with a bang at the 9 p.m. fireworks show. 
December 31, 2012 
New Years Eve Celebration, Breckenridge  
Torchlight Parade – Starting at 6:00pm, watch the traditional torchlight parade glide down Peak 9 — you'll be able to see the red glow from the mountain almost anywhere in town. This parade happens every year and is put on by the fine folks at the Ski & Ride School. Fireworks in Town – At 9:00pm the town of Breckenridge will light up the sky with a celebration of fireworks. The fireworks will be visible from right outside the Riverwalk Center concert and the band will take a quick break to enjoy the fireworks.  http://breckenridge.com 
December 31, 2012 
New Years Eve Celebration, Telluride 
Ring in the new  year with a torchlight parade descending down the mountain into town. Then join locals and visitors alike for a magnificent fireworks display in Mountain Village. After the fireworks, everyone in town meets by the Couthouse in downtown Telluride and rings in the New Year! Make sure you purchase a ticket to a Telluride venue/bar to drink champagne and party down with your friends and ring in 2013. http://telluride.com
December 31, 2012
Vail NYE 2013, Vail
We've got that exclusive and hip vibe for you to ring in the New Year. At Vail NYE 2013 it's all about the music, dancing and partying. Celebrate the New Year with an epic performance from Thievery Corporation with the full band! DJ Logic will get the party started on New Year's Eve, mixing top 40, dance, house, hip hop and the best of the rest! Dobson Arena will become Club Dobson with Vail's largest dance floor, unreal sound, lights and special effects. We'll ring in 2013 with a massive balloon drop, confetti storm and champagne toast! http://www.vailvalleypartnership.com/events.asp?id=52&pid=3327&task=display&pcatid=&seldate=12/1/2012&eventimgid=0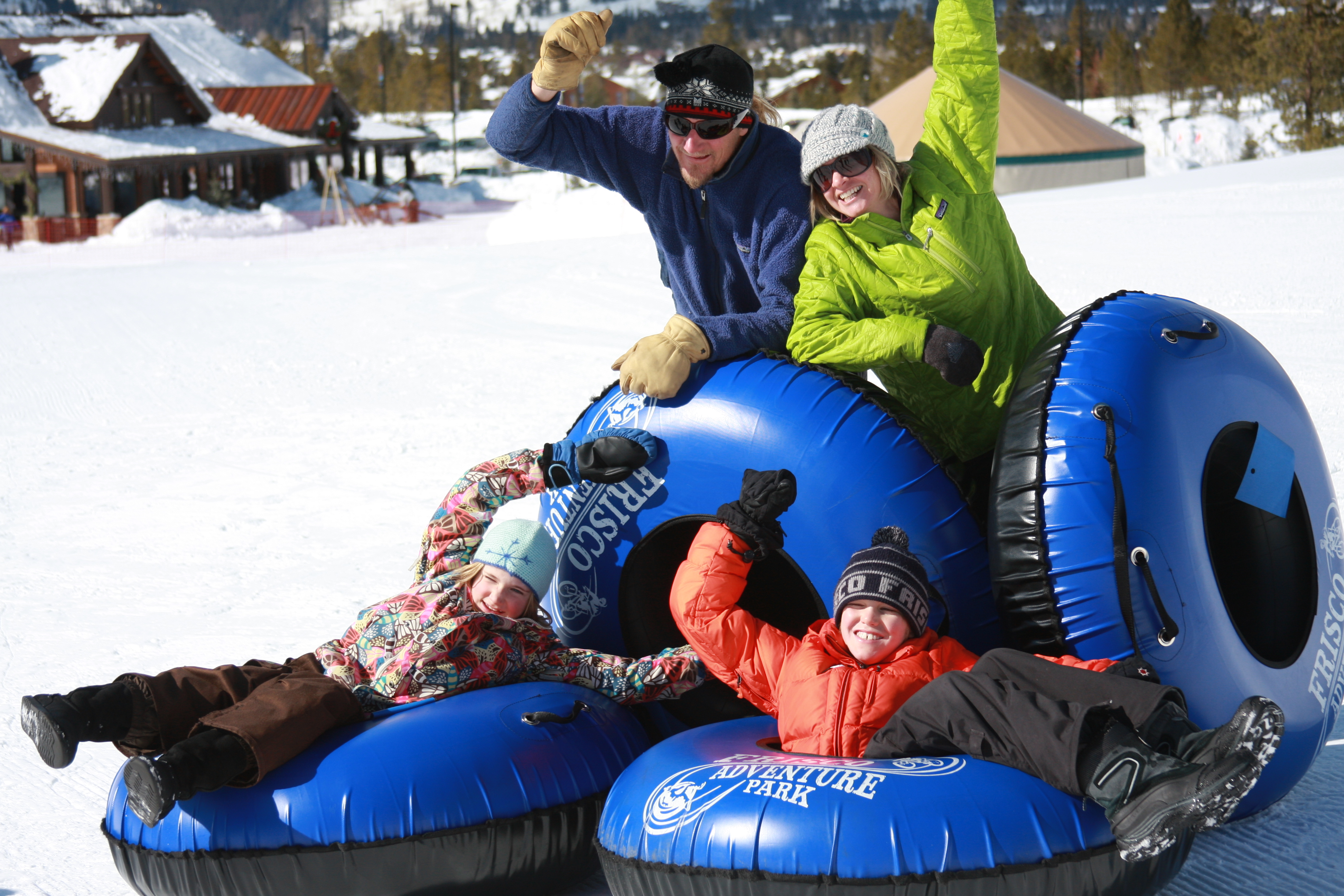 FOR OUR FULL EVENT CALENDAR CLICK HERE
This Event Calendar is Sponsored by:
 106 South Ridge Street, Breckenridge, CO 970-453-9802
Happy New Year Everyone!
Photo Credits: Town of Frisco
MtnTownViews.com is MTN Town Magazine's daily journal blogging about Colorado's mountain towns. Like them on Facebook and Follow on Twitter. Click the cover to read the Winter 2012 Issue.
© 2012, MTN Town Magazine. All rights reserved. Republication, in part or entirety, requires permission.