Colorado Mountain Town Restaurants Grow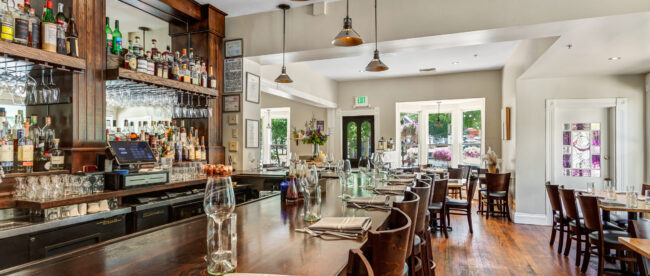 Colorado Mountain Town Restaurants Grow in Numbers throughout the Rocky Mountain region.
A delicious array of new Colorado mountain town restaurants have populated our mountain towns while we were all tucked away during covid. Here are a few of the many noteworthy additions.
by Holly GoSpritely
Stoke & Rye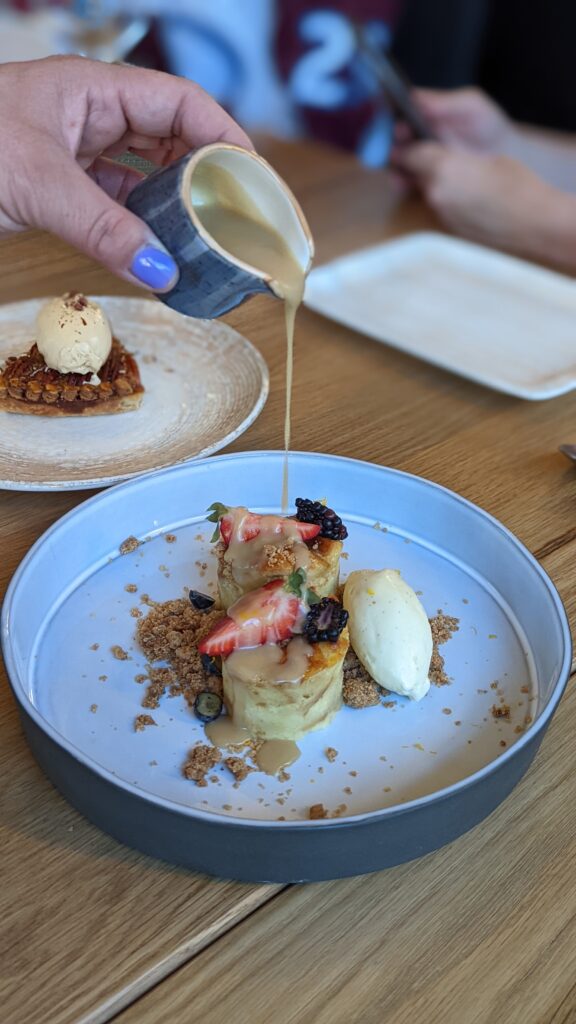 The Westin Riverfront recently welcomed a new restaurant, Stoke & Rye, crafted by acclaimed Chef Richard Sandoval and his talented staff. This new restaurant is a contemporary American grill inspired by the surrounding high alpine environment. We enjoyed everything available on the menu during a recent night out. From salads to seafood and wonderful desserts. Our favorite selection, hands down, was the Tomahawk steak flambéed tableside. www.riverfrontdining.com
The Westin Riverfront Resort & Spa
126 Riverfront Lane, Avon, CO
---
Crave BV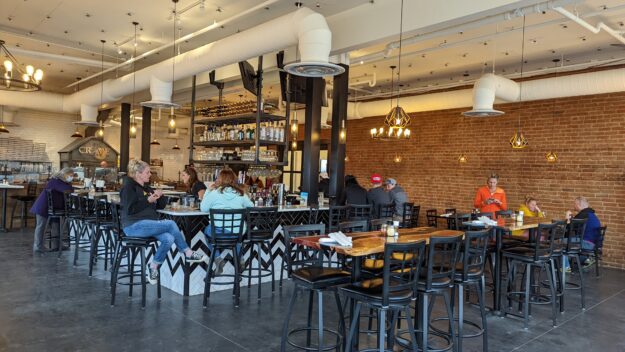 A recent arrival to Buena Vista is the beautiful new Crave BV restaurant. Their spacious dining space with an open kitchen is highlighted by the fresh herbs growing at the entrance of the restaurant. Their Italian-influenced menu is filled with Pizza, Salads, Soups, Pasta selections, grinders, and kids selections. A full bar offers wine on tap. Enjoy great views through their large windows. www.cravebv.com
300 E. Main St. Buena Vista, CO
---
Silverbrick Tavern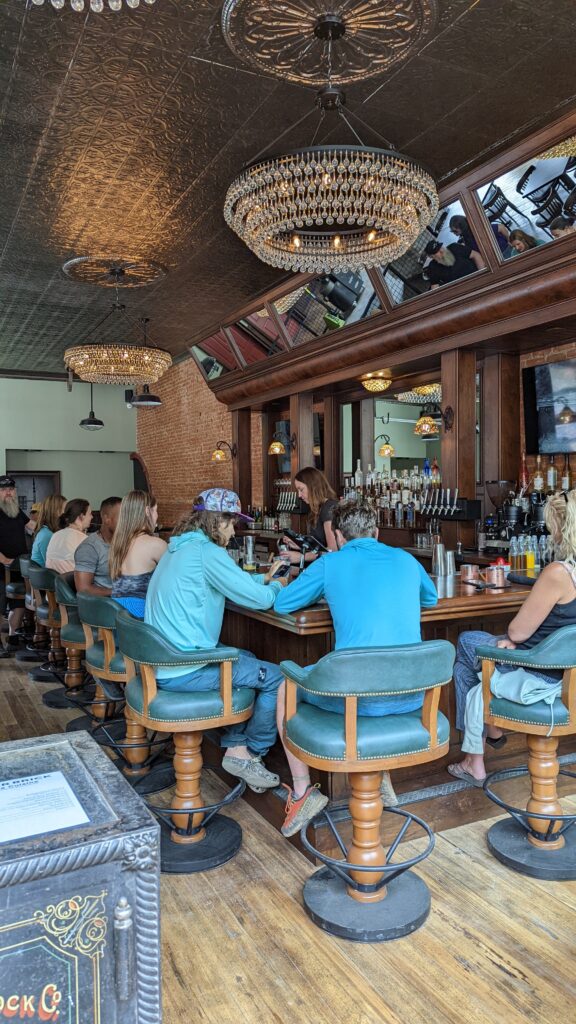 A beautifully restored 1860's building now houses the Silverbrick Tavern, a recently opened restaurant and bar. A unique menu offers high Alpine Cuisine, Craft Cocktails, Craft Beers, Wine, Freshly Roasted Coffee & Espresso Drinks. Situated next to Guanella Pass Brewing the two establishments share patio space for patrons of both locations to enjoy. Relax after a day exploring Georgetown in this stately new tavern and enjoy their European inspired menu. www.silverbricktavern.com
505 Rose Street, Georgetown, CO
---
The View Restaurant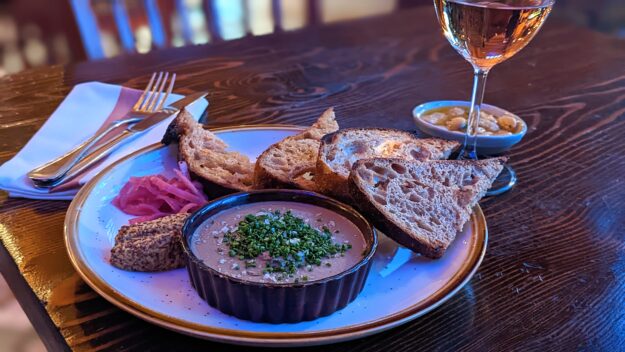 The View Restaurant in Mountain Lodge Telluride welcomed a talented new Executive Chef Perse Vordokas and Sous Chef Isaiah Davis-Toledo fusing their love of Latin-American and French Canadian dishes for all of Telluride and Mountain Village to enjoy. Combine their delectable cuisine with the restaurant's stunning views and you will want to keep coming back for more. www.mountainlodgetelluride.com
457 Mountain Village Blvd, Telluride, CO
---
The Eddy Tap Room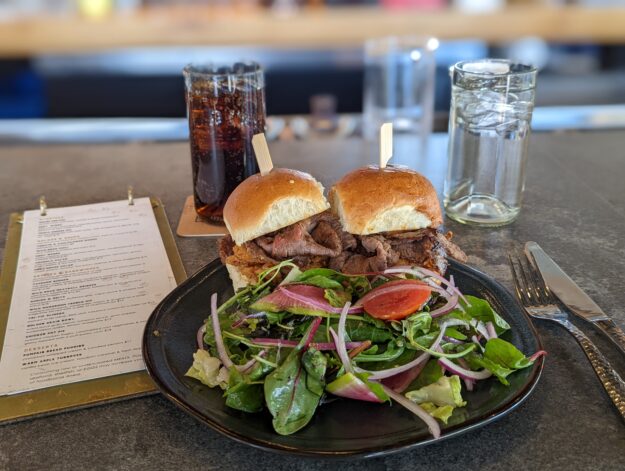 Head to this great new Taproom and gather with friends and family for delicious Burgers, Barbeque, Smoked Meats and Sides, Salads and yummy Appetizers. Wash it all down with their revolving local seasonal drafts and craft cocktails. On nice days their doors open up to a wonderful patio filled with lawn games. www.theeddygolden.com/taproom
1640 8th Street, Golden, CO
---
Aurum Food & Wine Snowmass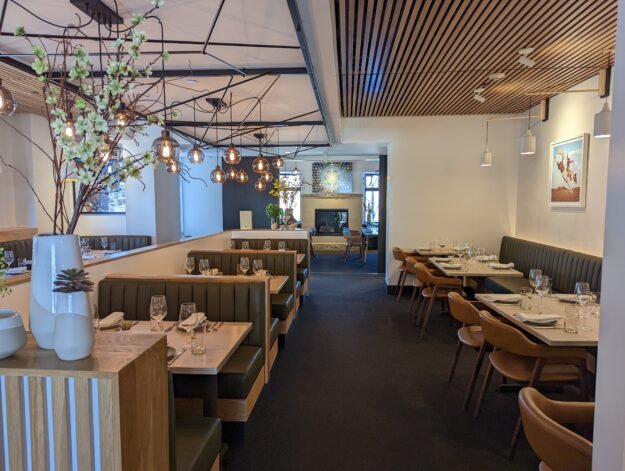 Aurum continues to Wow! in Snowmass with their new American cuisine restaurant. The elegant, casual atmosphere, in the heart of Snowmass Base Village allows for slope-side dining in an intimate dining room or on their outdoor patio with fire pit. We love everything on their seasonal menus. www.aurumaspensnowmass.com
110 Carriage Way
Snowmass Base Village, CO
---
Laura the Butcher's Meatbar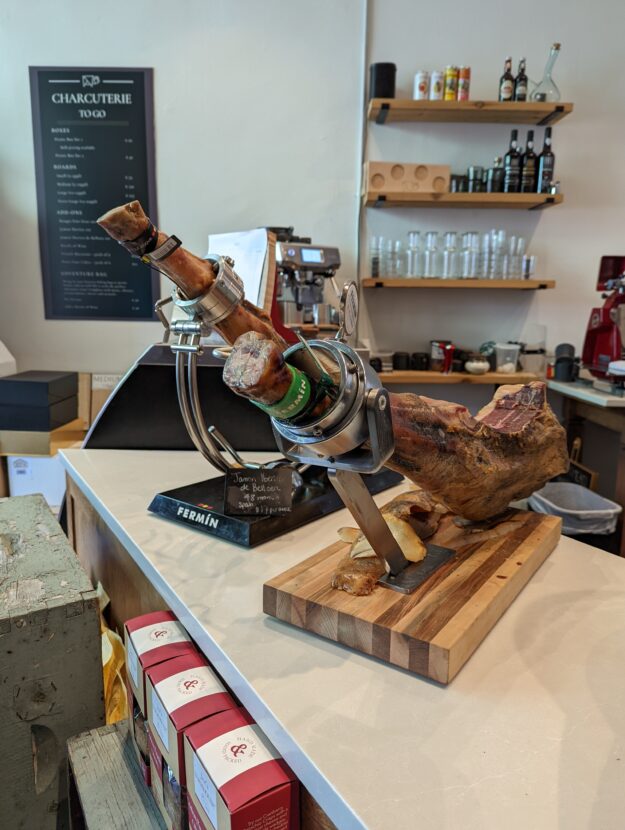 We hit the jackpot when we discovered Laura the Butcher and her Meatbar restaurant. We are huge fans of Charcuterie and her menu knocks it out of the park when that craving arises. Beautiful plates of salads, cheeses, artisan sandwiches and more are filled with her local and imported meats and cheeses. You must try the fresh sliced Jamon from Spain. www.steamboatmeatbar.com
1009 Lincoln Avenue
Steamboat Springs, CO
It has been a pleasure seeing Colorado mountain town restaurants grow. We have enjoyed these dining establishments' excellent service, spectacular dining rooms, and delightful dishes. Be sure to seek out these delicious new restaurants.
Featured Image: Rootstalk Breckenridge. Read About Chef Matt Vawter and his team Here
For More Colorado Mountain Town Restaurant Reviews click this LINK
Story Sponsored by


MTN Town Media Productions | Celebrating the Colorado mountain lifestyle
Copyright 2022 MTN Town Media Productions all rights reserved.