Chef Matt Vawter – Talking Roots, Rootstalk and Radicato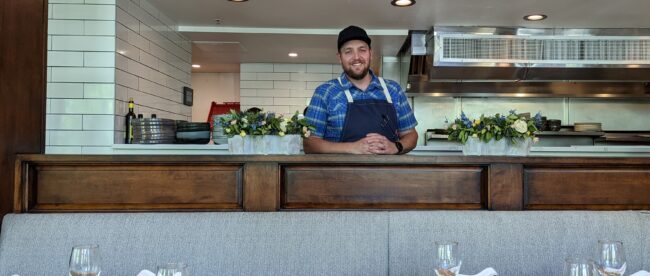 Chef Matt Vawter is pure Colorado, born, raised, educated, and settled into his new Breckenridge restaurants
by Leigh Girvin
photos by HollyGoSpritely.com
Vawter is a home-grown chef. Raised in Summit County, trained in CMC's rigorous Culinary Program, seasoned in top-end kitchens in Denver, and now back in Breckenridge with his own restaurants. With the wildly popular Rootstalk and the soon-to-open Radicato, Vawter completes the circle from local kid to local celebrity chef.
Front Range foodies know Matt Vawter from Fruition and Mercantile Dining & Provisions in Denver. Vawter started at Fruition at age 22 and worked his way up to executive chef and partner at Mercantile with Alex Seidel, winner of the 2018 James Beard Award for Best Chef: Southwest. In 2020, Vawter returned to Breckenridge to open Rootstalk.
How did a kid who grew up ski racing on Summit's slopes with a love for football make it happen? We asked Matt Vawter to share the story of his roots.
Young Matt Vawter came to Summit County with his family. His step-dad worked at Keystone's golf courses, maintaining the greens and irrigation, while Matt and his siblings grew up in Keystone, Dillon and Silverthorne.
At age 14, Vawter got a job bussing at Frisco's busy breakfast joint, The Claimjumper. He gravitated to the kitchen, lingering there after his shift. It wasn't long before someone said: "if you're gonna hang out back here, do something!" The manager recognized his culinary interests and quickly graduated the youngster to working the line, flipping pancakes and hashbrowns.
Vawter loved the fast pace and teamwork of restaurants, the sense of feeling under the gun. As in sports, the cooks win and lose as a team. A football player since sixth grade, Vawter found kinship in the kitchen.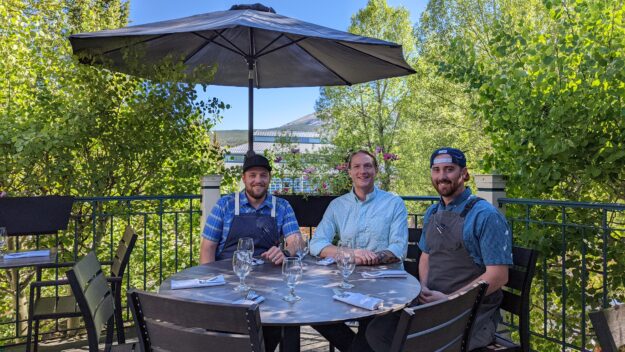 "I knew that I wanted to be in kitchens and learn about food. My interest was exploring ingredients, plating, finer dining." Even at that tender age, Vawter was on his life's path.
Working at Keystone's golf courses brought his dad in close contact with David Welch, then chef at the Keystone Ranch. "Ask Chef if he can give me a job," Vawter requested his father. "Chef David gave me the opportunity at 15. I started there."
Unlike others in the kitchen at the Keystone Ranch, Matt was a hire, not an apprentice. But that quickly changed when Chef Kevin Clark of the Culinary Program at Colorado Mountain College noticed his skills. Clark wanted Vawter in the program, and figured out a way to keep him at Summit High School while simultaneously earning credits toward a Culinary degree.
"I was a special case," Vawter explained. "A couple days after I finished my last day as a junior in high school, I started my first year in Culinary school." But something had to give. Vawter gave up football for his senior year at Summit High. "At the time, it was the toughest decision I had to make."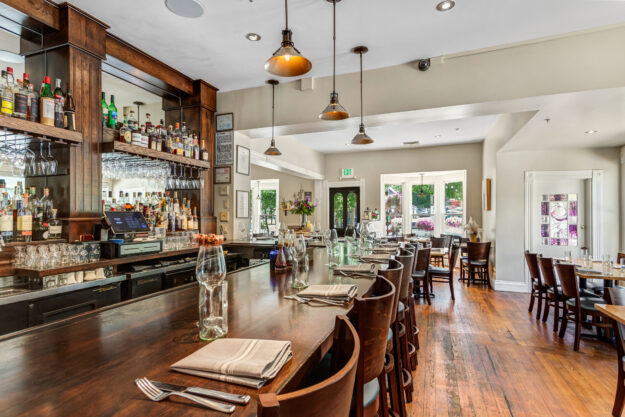 In that era, the CMC Culinary program had a football-style draft to recruit the apprentices into their next kitchen assignment. Matt Fackler, then Chef at Keystone's Ski Tip Ranch, picked Vawter for his last rotation in culinary school. "Some of the same lessons he taught me I still preach to my cooks today. Integrity of ingredients, proper care for ingredients."
After graduation, Vawter had offers from Keystone. It was Chef Fackler who asked "Why? You've been here since you were fifteen. Get out and see what else is out there." Fackler suggested working at a new restaurant in Breckenridge, The Cellar. Later, Fackler "recommended Fruition in Denver. That worked out. It was good advice. Matt Fackler was the first person I asked about doing Rootstalk. We are still good friends."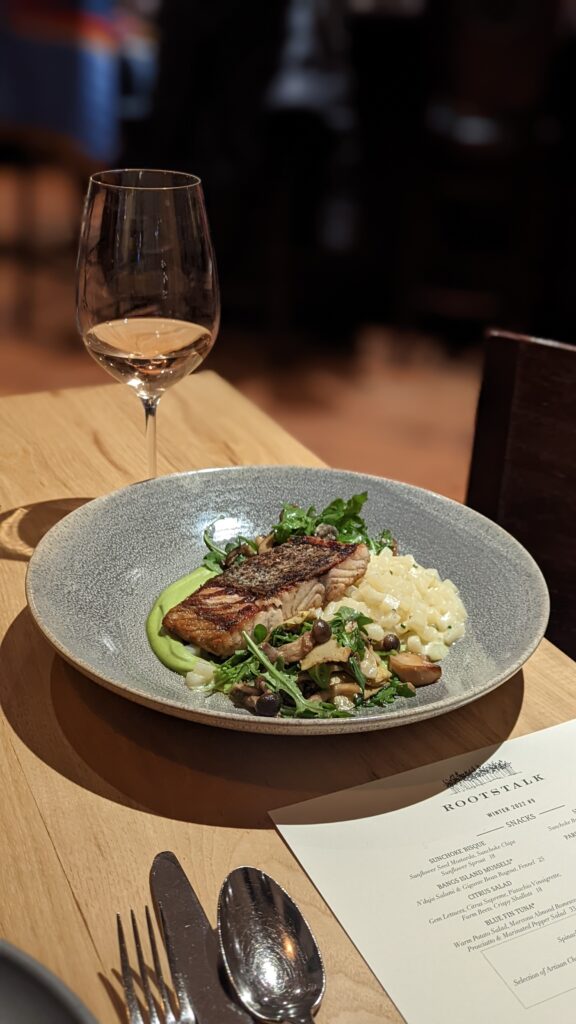 The focus on ingredients instilled by mentor Matt Fackler undergirds Matt Vawter's food philosophy today. At Rootstalk, Vawter's menu showcases produce. "Vegetables and the seasonality element, that's what excites me most about food. Seasonality means traveling around the calendar. As different things come into season, that dictates our menu and techniques."
Vawter also appreciates the farmers growing the food: "they are craftsman in their own right, caring for the products. It's on us to take care of the process to the plate. We don't have to do a whole lot to highlight that. My philosophy of food is 'keep it simple,' let the ingredient do the talking."
Vawter's philosophy carries over into the dining experience. Rootstalk's concept is to create memories around food and the restaurant. "I want you to remember forever the people you were with, the food you were eating, the service. That's the core of our mission."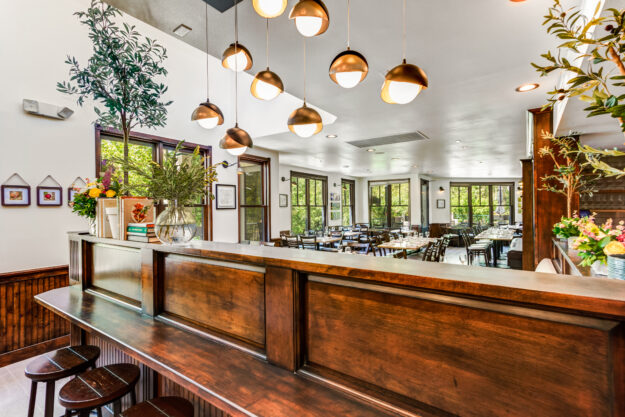 A good chef surrounds him or herself with a great crew. Vawter credits his staff and partners for allowing expansion to Italian-themed Radicato, the new restaurant taking over Chef Fackler's former Relish space.
Radicato translated from Italian means deeply rooted. Vawter, deeply rooted in the mountains of Breckenridge, is back home. The Breckenridge dining scene is all the better for it.
To read more about the Breckenridge Food Scene head to the latest issue of Mountain Town: Breckenridge: www.mountaintownbreckenridge.com
Story Sponsored by


MTN Town Media Productions | Celebrating the Colorado mountain lifestyle
Copyright 2022 MTN Town Media Productions all rights reserved.