Carl's Tavern Steamboat Springs, A Hub for Great Food, Music & Cold Beer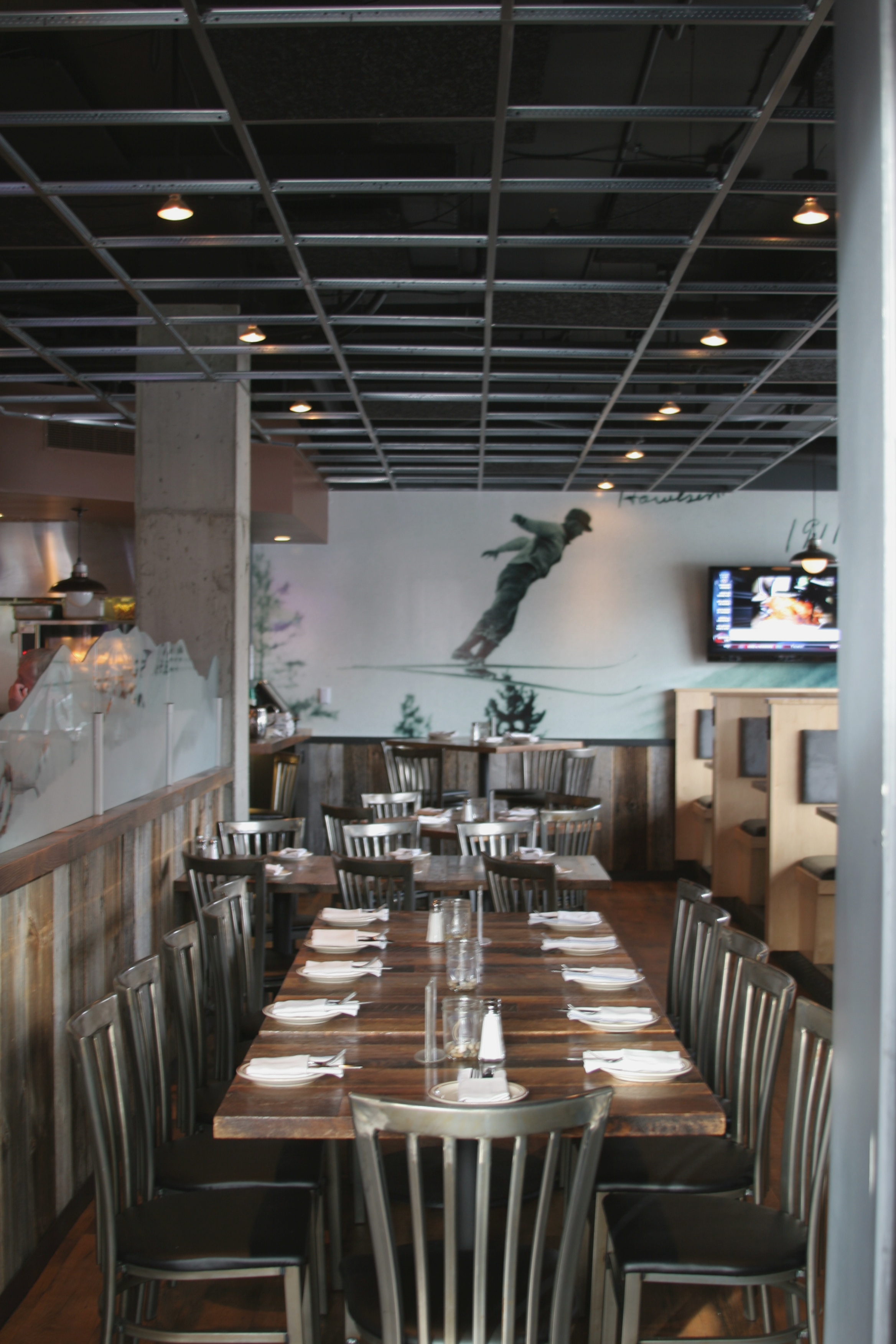 Across the Yampa River from Howelsen Hill sits a newer addition to the Steamboat Springs culinary scene, Carl's Tavern. Situated in the Howelsen Place building the name was a perfect fit and is a tribute to the man who could fly, on skis, Carl Howlesen.
Collin Kelley, Carl's Tavern's owner looked at many locations in Colorado to open his restaurant. It was Steamboat Springs and its amazing community of people that won him over. Today, this restaurant is a melting pot of locals and visitors bellying up to the bar. You will see ranchers chatting with snowboarders, miners hanging out with business-folk, river rats and cowpokes, all grabbing one of the coldest brews around and chatting about the day. It's not just the circular bar they came for. The food at Carl's Tavern is delicious.
Collin is a Chef by trade who began his career in Denver working for Del Frisco's and Ruth Chris Steakhouses. He crafted a menu that speaks of comfort food and brings in elements of favorite recipes from his childhood and southern upbringing. Take for example the chicken pot pie. This is not like anything that comes from a freezer. Fresh vegetables and creamy chicken fills up the dish along with a killer crust. You definitely need to try the "Nuggets of Love" braised pork – crispy fried with Shishito peppers and a cayenne-cider glaze. House cured pickles, deviled eggs, seafood, great salads, shrimp and grits, certified Angus steaks, as well as locally sourced pork and lamb are on the menu.
The lighting, music, atmosphere and open kitchen make you feel like you had dinner at a great friend's house. Get to Carl's for some genuine hospitality when you're in Steamboat, you will be greeted warmly, served well and leave very satisfied. Be sure to check out the article in the Summer Issue of MTN Town Magazine: http://issuu.com/mtntownmagazine/docs/issuu/72
Carl's Tavern, 700 Yampa Avenue, Steamboat Springs www.carlstavern.com
~MTN Town Magazine
Photo Credits:
Dining Room, MTN Town Magazine
Food Shots: David Deitrich
MtnTownViews.com is MTN Town Magazine's daily journal blogging about Colorado's mountain towns and resorts. Like them on Facebook and Follow on Twitter. Click the cover to read the Winter 2012-13 Issue.
© 2013 MTN Town Magazine. All rights reserved. Republication, in part or entirety, requires permission.