Grand Valley Peaches are Ripe!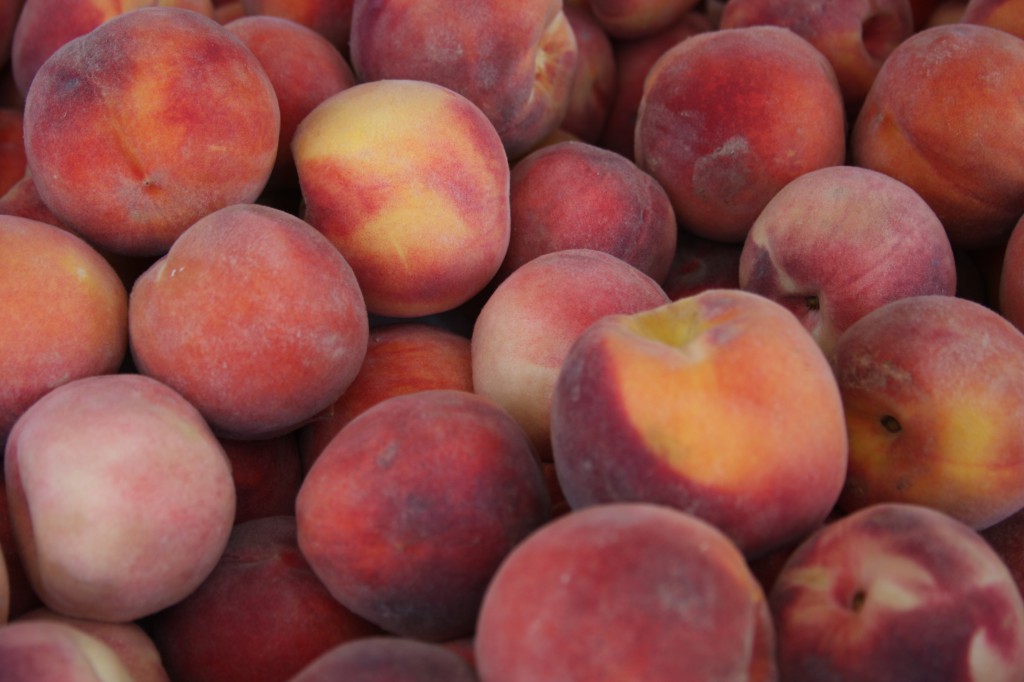 Grand Valley Peaches are out!!! These delicious orbs of goodness can be found in store and farm stands  throughout Colorado.
Growers have started picking the freestone varieties including Suncrest, Cresthaven, and Flavor Crest.  "We'll be in full swing through the end of August with a full crop," said Theresa High with High Country Orchards and Vineyards.  "We have a quality crop this season and the peaches are sweet because of the warm weather."  The season will wrap up with more varieties, such as standard Elberta, Redskin, and Hale peaches, which also are ideal for canning and freezing. Ripe peaches can be stored for up to three weeks in the refrigerator.
Grand Junction-Palisade peaches will be available at many major supermarkets and health-food chains throughout Colorado. To go to the source, visitors can find fresh-picked, just-off-the-tree peaches, peach products, and other local produce at roadside stands and orchards throughout the Grand Junction area.
Peaches will also make appearances at events and locations throughout the western slope over the next few months.
Palisade Peach Festival – The Aug. 15-18- festival celebrates the peach, with more than 100 food, art and craft vendors, live musical entertainment, kids' activities and culinary events. The old-fashioned event will feature a five-mile run, crowning of the Peach Queen, street dance, parade, car show, and fireworks. Peaches will also highlight the pancake breakfast, ice cream social and peach recipe contest.
Tours – Many orchards offer tours for a close-up view of fruit varieties, organic growing, picking, community-supported agriculture, selection, packing, distribution and marketing.
Farmers' market – In Grand Junction approximately 5,000 people come to the Downtown Farmers' Market each week. Taking place Thursday evening through Sept. 19, the market offers seasonal fruits and vegetables, as well as handcrafted and specialty items from more than 50 vendors. Attendees can connect with the farmers who grew the food and support local growers.
Wineries – Colorado's wine country features nearly 30 wineries and vineyards in the Grand Valley AVA (American Viticultural Area). With 21 tasting rooms, the wineries produce almost every type of wine, including many peach wines. All wineries are small and personal, with most offering free tastings and winery tours. Peach wines also will make appearances at the Sept. 19-22 Colorado Mountain Winefest in nearby Palisade.
Yum! Going to the country gonna eat a lot of Peaches…..
~MTN Town Magazine
Photo Credits: MTN Town Magazine