Fishpond – Really Good Gear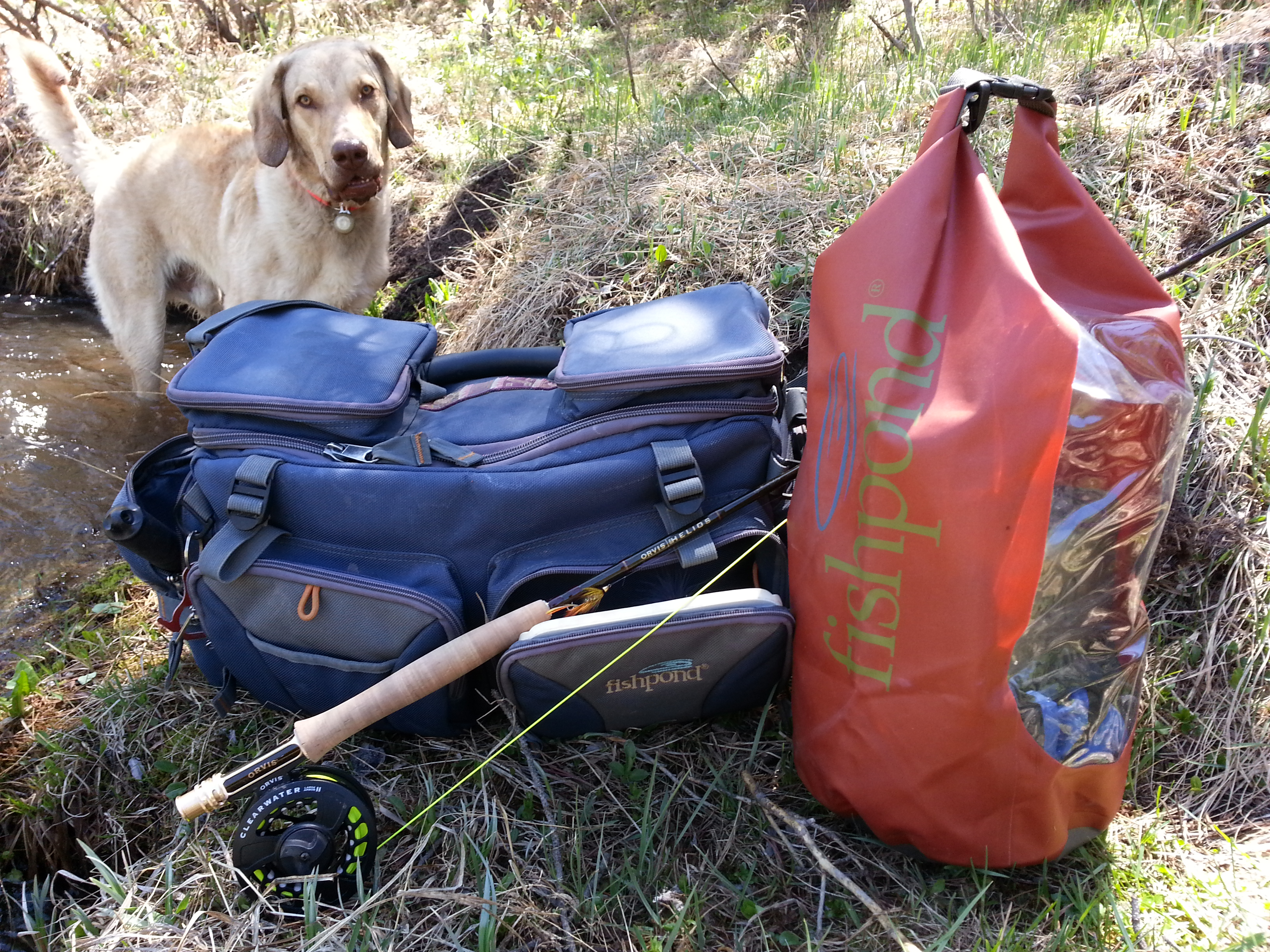 The entrepreneurial spirit is alive and well in Colorado's mountain towns and so is the art of giving back. Fishpond products began in the mountain town of Silverthorne, Colorado. Simple product design combined with appealing colors and pure function has brought the company to the forefront in the fly fishing industry. John Land Le Coq, the co-founder of Fishpond and Lilypond products has seen great success and growth with his company. He acknowledges that with great success comes the ability and desire to support the environment that supports him.
We love Good companies; The "Ripple Effect" dubbed appropriately by the company is Fishpond's way of approaching conservation and support of the environments that support them. Reducing their foot print in the world and giving back is very important to the owners and employees of Fishpond. Trout Unlimited at the state and national level, as well as Troubled Waters USA and the Kodiak Project in Alaska find support through donations from the company. Most recently the company began recycling old commercial fishing nets into lightweight fabric for many of their 2014 products. Philanthropy also extends to smaller organizations and individuals in Colorado's mountain towns.
Fishpond's gear stands up to the test of time, the elements and all of Mother Nature's fury, knowing the purchase of their products supports others makes these worthy products to invest in. My Double Haul Chest/Backpack and Reel & Gear Bag have been lugged from the banks of our Western rivers to the East, West and Gulf shores of the US and beyond. Zippers still hold firm and the nylon coverings are still rip free. Thought has gone into these products as they are designed to work with you when you are out for a casual day of boating or with a client stripping line.
Fishpond's new West Water Series is a greatly enhanced product line that integrates TPU welded fabric construction and water resistant zippers into their bags, packs and duffels. I added the Westwater Roll Top Dry Bag to my collection recently. The clear window keeps me from digging and dumping every time I need an item stashed inside. The bag is extremely light weight, perfect for a variety of excursions. My eye is on a few other products that they have released this past year, the Westwater Boat Bag looks like the ultimate boating bag with four heavy duty boat lash tie down points, TPU Welded Fabric and hemostat/knife/tippet accessory attachments. Check the whole collection of products online at fishpondusa.com
~MTN Town Magazine
MtnTownViews.com is MTN Town Magazine's daily journal blogging about Colorado's mountain towns and resorts. Like them on Facebook and Follow on Twitter. Click the cover to read the Winter 2012-13 Issue.
© 2013 MTN Town Magazine. All rights reserved. Republication, in part or entirety, requires permission.