Boo Bicycles uses Bamboo combined with an enthusiastic biking crowd. It seems like an unlikely combination in Colorado but Ft. Collins based Boo Bicycles founders have made their endeavour possible through a unique relationship that crosses the Pacific to Vietnam. Building performance bamboo bicycles is a new concept that involves a lengthy and intensive process.  What people are discovering are the rewards of creating bikes using this strong plant material which results in a ride that is durable, stiff yet forgiving and very smooth.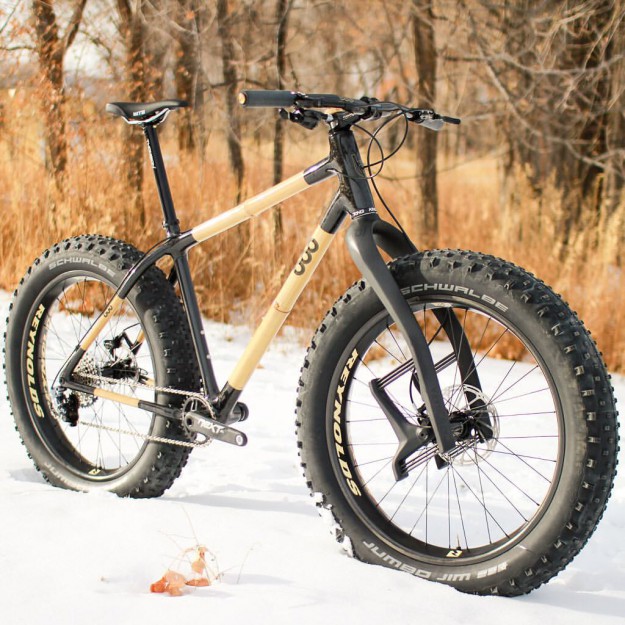 Meet Boo Bikes founder Nick Frey. What began as a class project at Princeton University for mechanical and aerospace engineering turned into much more than a completed class project  that he and a few classmates created. Nick built a bamboo frame that turned out to be not only rideable, but a successful, race worthy piece of equipment worthy of a hard core collegiate bike race. This project set the wheels in motion from the classroom to the consumer. Nick contacted James Wolf, an American who has been living and working in Vietnam for over 15 years as a bamboo craftsman. The two men refined the building plans and process to launch Boo Bicycles in June of '09.
The idea at first seems somewhat crazy but after looking into the material the air clears and you can see how this makes sense. Boo's frame tubing comes from dendrocalamus strictus (aka iron bamboo). Iron bamboo is the strongest of all bamboo species and is commonly used for building applications throughout Asia. Boo harvests their iron bamboo from one specific farm in Vietnam, where James has a workshop devoted just to bamboo workings. He carefully selects then cuts the bamboo.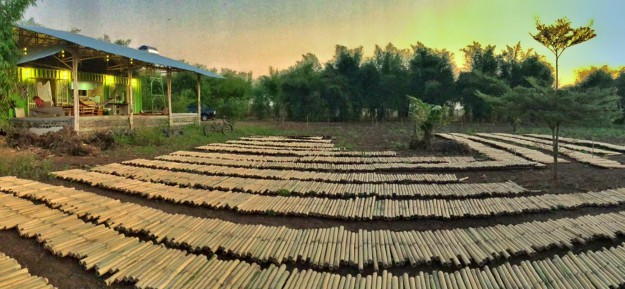 Once cut, the Iron Bamboo is dried in a specially sealed room for two months. This amount of time allows a process of drying to ensure all moisture is out of the tubes. Once dried, the tubes are stressed through bending, resulting in a natural selection of usable tubes. Nearly 50 percent of the tubes are thrown out because of splitting. The tubes that make it through the stress test are then drilled out to a specific wall thickness depending on the ride characteristics the bike model and customer is looking for. A bigger rider would opt for a thicker tube wall to give the frame more stiffness, whereas a lighter rider, or someone looking for a softer ride, could go with a thinner wall.
These tubes are joined together with aircraft-grade epoxy securing the bamboo inside hand-welded aluminum lugs and then bound with unidirectional carbon fiber. The average Boo frame takes 40-50 hours of labor to construct. Mountain Bikes, Fat Bikes, Cyclocross, Road, Commuter and Frames are all offered by BooBikes. Stock products are available to construct your bike as well as fully custom fit products that will suit your needs. Reviewers are very positive and embrace both the smooth ride and the ecological benefits of using natural resources. Try one, you will like it.
Boo Bicycles
(970) 444-2228
www.boobicycles.com
~MTN Town Magazine
Photo Credits: Boo Bicycles
Gear Reports Are Sponsored By: