The Riviera Supper Club in Glenwood Springs Sings a New Song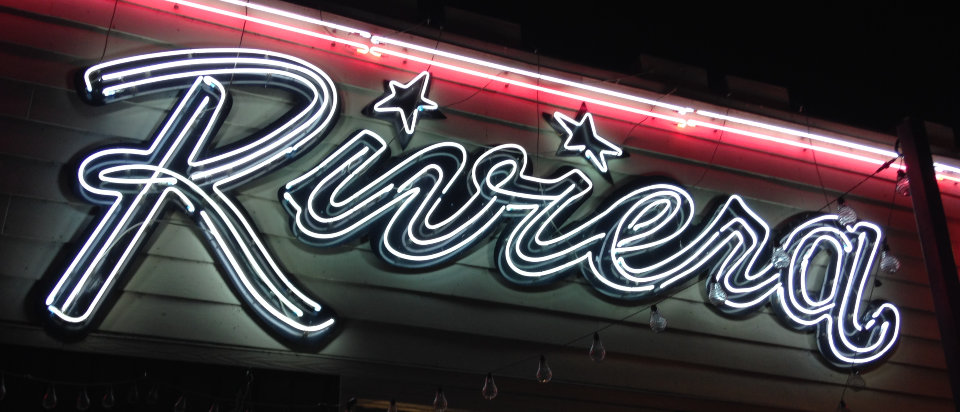 If you've ever driven west on I-70 at night, you know that winding through the dark and cavernous depths of Glenwood Canyon can feel like quite a feat. As you exit the other side and perhaps breathe a sigh of relief, Glenwood Springs appears as something like a mirage heralding your return to civilization. Coming into town, you will immediately notice the glow of a great local icon beckoning from the roadside: the dazzling neon sign of the Riviera Supper Club.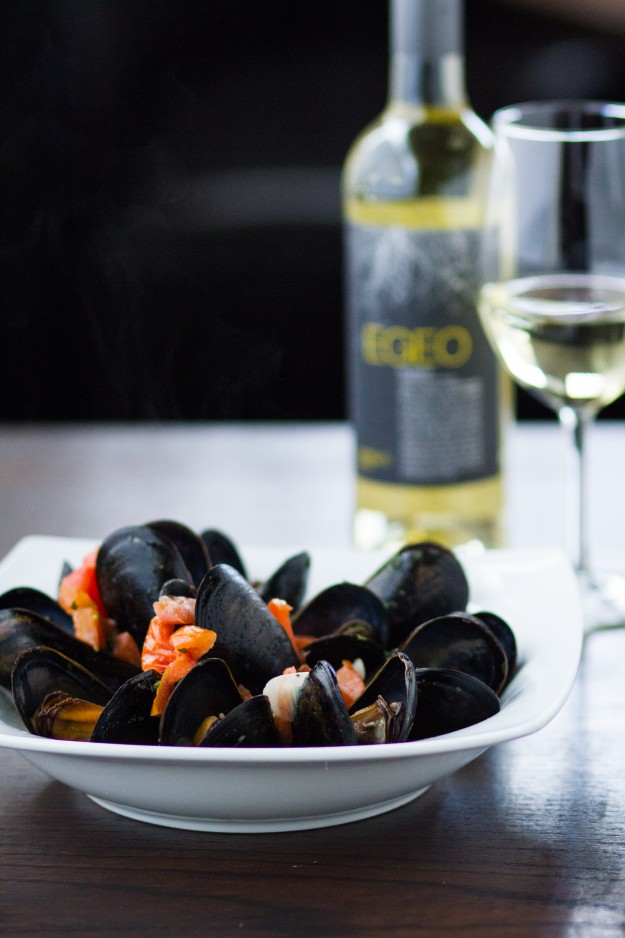 Curious travelers and devoted locals alike have patronized the Riviera Supper Club for nearly seven decades. Although "The Riv" has changed hands many times and seen umpteen renovations since it opened its doors in 1947, the establishment has been a mainstay along the Glenwood Springs riverfront for as long as most locals can remember. Many would agree that downtown Glenwood just wouldn't be downtown Glenwood without it.
So when the business went up for sale earlier this year, residents were relieved to learn that two new owners had stepped up to carry on the Riv's storied tradition, and this time with a fresh vision: to return the restaurant to its roots as a bonafide supper club.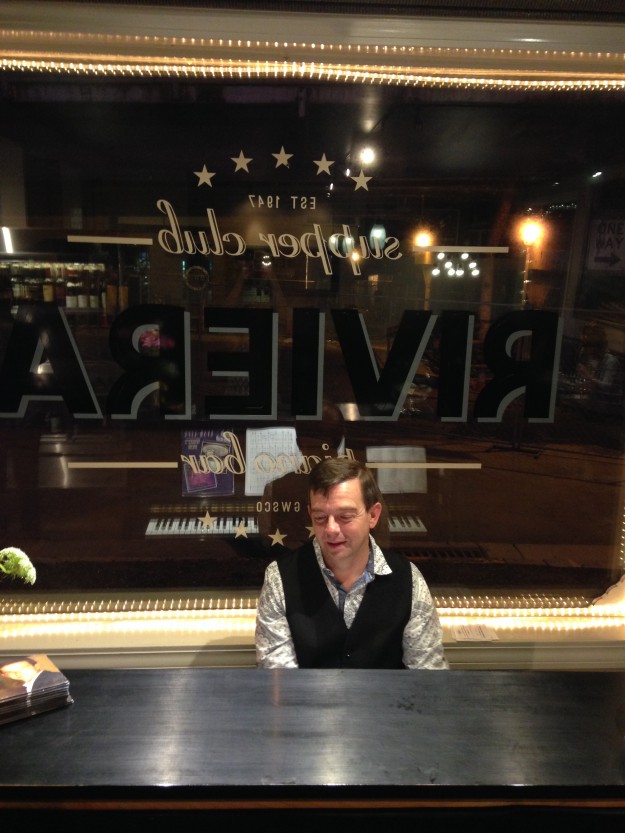 "What is a supper club? A lot of people wonder that," says new co-owner Jonathan Gorst. "Supper clubs were very popular in the 1940s and 50s. They were much more than just a place to dine–patrons had an expectation that an evening at a supper club would always include live performance as well."
Gorst, a gifted pianist with a formidable resume full of Broadway national tours and high-profile performances spanning multiple decades, felt that resurrecting a classic supper club experience would fill an uninhabited niche in Glenwood's exploding 7th Street restaurant row scene.
"We have free live music here starting at 7pm, seven days a week," Gorst notes. "There is really nothing else like it within a 150-mile radius, and we are honored to bring this type of entertainment back to life in Glenwood Springs."
Patrons can expect everything from showtunes to Great American Songbook selections to jazz and ragtime and even new classics. Requests are welcome, and sing-a-longs are encouraged.
"Come down around 9 or 10pm on a Saturday night, and you might hear the whole restaurant singing Billy Joel," Gorst says.
Romantics, history buffs and music aficionados will all revel in the restaurant's atmosphere, a blend of old-time charm and easy elegance with a generous lack of pretense. But what about the foodies? There is room at the Riv for them, too.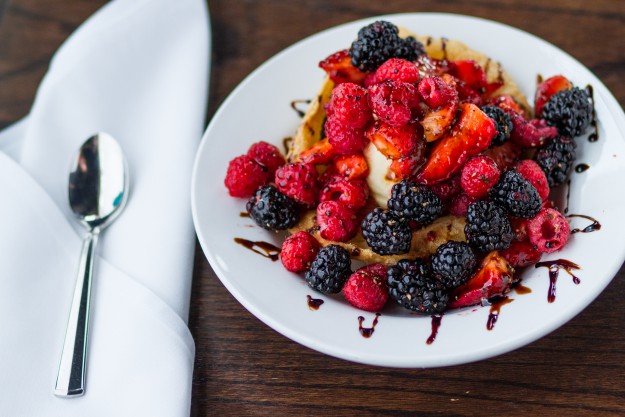 Co-owner and executive chef Travis Owen has a special passion for crafting seasonal menus with a creative flourish. "Everything we do is handmade and in-house," he says. "We are trying to keep things as close to home as possible–sourcing from local suppliers when possible and even bringing ingredients from our own gardens this summer."
Gone are the days of beef stroganoff and chicken à la king, which often graced the menus of supper clubs past. The Riv's selections are a unique melding of old and new, with nods to traditional favorites like the famous Mabel's Prime Rib plus contemporary dishes with international influence.
"Our winter menu debuted October 1st," Owen notes. "It includes heartier cold-season items like swordfish, salads with roasted apple vinaigrette and desserts featuring pumpkin. Whereas our summer menu included a lot of fusion cuisine, our winter menu will bring more of that classic supper club experience, but upgraded to modern tastes."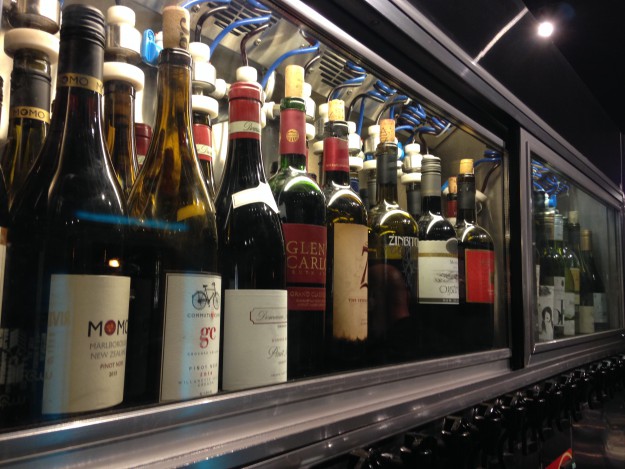 Behind the bar, Owen chose to pay homage the restaurant's established reputation as the best place in town for an incredible glass of wine. The Riv's 40 options are sophisticated but approachable and are as lovely enjoyed during happy hour as they are late at night after dessert.
Gorst and Owen have created an ambitious vision for the Riviera Supper Club as the next chapter of its story unfolds in their hands. With captivating live entertainment difficult to find elsewhere and an ever-changing menu of culinary favorites, the Riv is neither something old nor something new: it is the best of both.
~MTN Town Magazine | We are Colorado's Mountain Town Magazine
MTN Town Magazine Copyright © 2017 MTN Town Magazine all rights reserved.