Aspen Fashion Week – Save the Date! March 11-14th, 2012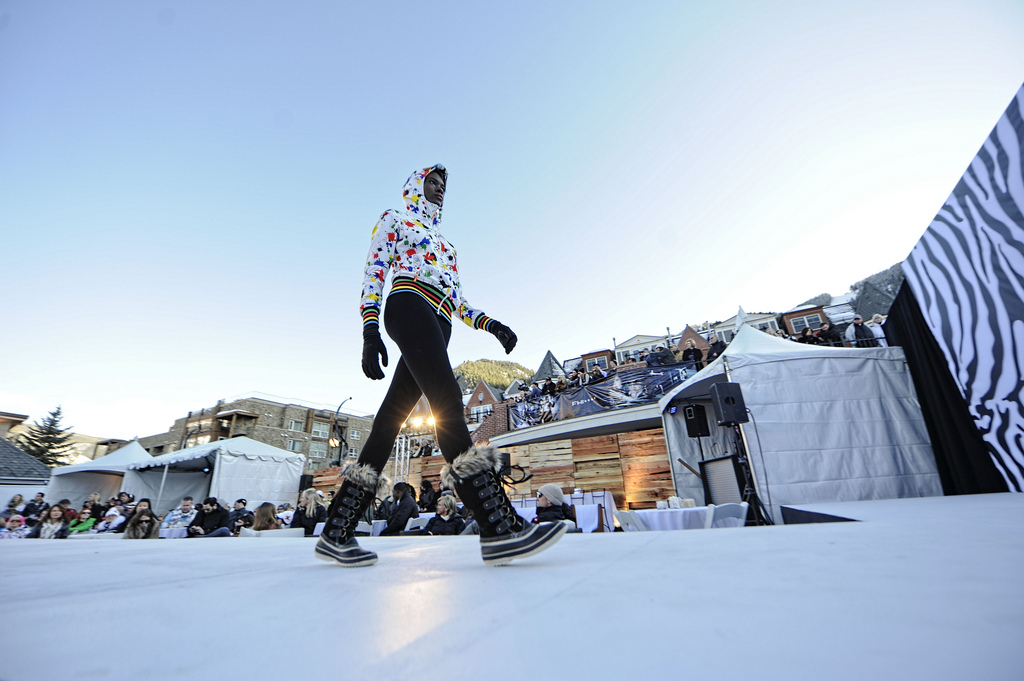 Aspen, the beautiful home of the very fashionable, announces the 4th Annual Aspen Fashion Week (AFW) will take place from March 11th to 14th, in various locations around the town. Aspen Fashion
Week is a destination fashion event designed to showcase and market winter resort, ski, sportswear and
technical outerwear in the home and playground of the most stylish mountain town.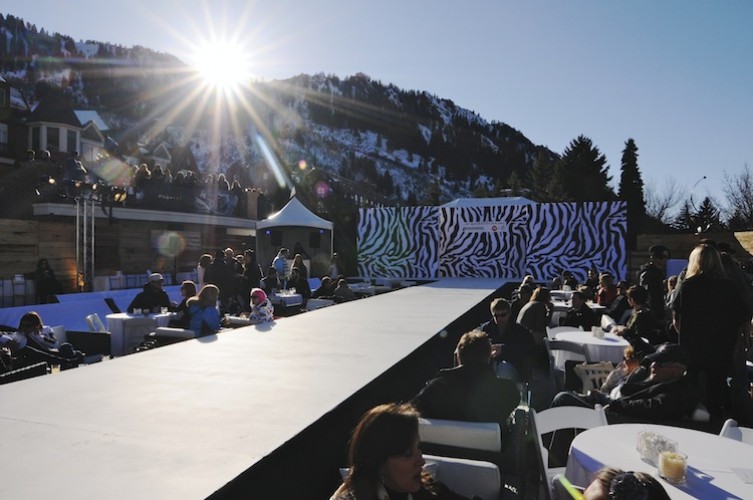 Daily après ski fashion shows, in-store events, evening presentations and late night fashionable soirées, Aspen Fashion Week will continue to be the hottest fashion, lifestyle and consumer event to hit the Rockies.
New to Aspen Fashion Week 2012, Bentley Motors will serve as a Presenting Partner. Bentley motorcars
are the epitome of luxury and outstanding performance. Bentley's grand-touring Continental line features
all-wheel drive and available ski hatches, making jaunts to the snow-covered slopes with ease and style.
Bentley will have its latest Continental models available for invited guests to enjoy during AFW, proving the
motorcars are just as exquisite as they are superior in handling, whether in sunnier climes or navigating the
snow-and-ice covered slope-sides.

 The Chateau is an additional venue space for 2012, at the recently remodeled St. Regis Aspen. The Chateau will play host to evening fashion presentations, a pop-up retail store and bustling lounges. The Chateau will also include the Emerging Designers Showcase featuring Duohtavuohta, Isaora, and sophomore designer, NUMBER: Lab. Designers showing at the Snowstage include KJUS, Authier, Neve Designs, Roots Canada, Marmot, CrOp by David Peck, and GRAY.
SnowSports Industry of America (SIA), the national not-for-profit, North American member-owned trade association that represents all components of the snow sports industry, will serve as the official Industry Partner. SIA will present "Snow Collections" at the Snowstage. The brands will include Obermeyer, Helly Hansen, FERA, SKEA, Dale of Norway, Killy, and Krimson Klover. "I could not be more proud of the amazing talent and luxury brands being showcased in Aspen this year," says Founder, Lisa Johnson, "Entering our fourth season, we are truly showcasing the best in winter collections ranging from emerging talent in sportswear to veteran designers in technical ski and outerwear. AFW provides a one of a kind experience where guests, media and buyers can view the true scope of the winter resort, ski and outwear industries."

The FEED Foundation and Krochet Kids International are serving as the official Charitable Partners. This is The FEED Foundation's third year participating in AFW and Founder, Lauren Bush Lauren, will be onsite to participate in various activities and host an evening event to benefit The FEED Foundation. Kohl Crecelius, CEO and co-founder of Krochet Kids International, will also be on site to participate in AFW.
Aspen Fashion Week will be hosting its second installation of "Off The Rack", a conversation with FEED Co-Founder, Lauren Bush Lauren, Kohl Crecelius, CEO and co-founder of Krochet Kids International, David Peck of The David Peck Collection and Veronika Scott from The Empowerment Plan. The dialogue will discuss fashion, technology, commerce and the global impact these relevant issues have on today's society.
Heidiskis will again serve as the official Ski Partner, producing one of a kind skis and presenting
opportunities to ski with Founder, Heidi Blum. William Grant & Sons and their family of spirits will serve as
the official Spirits Partner, along with La Marca Prosecco, who will be pouring at select events. SUNDAY
RILEY will be the official Beauty Partner and will be launching a new color line. The Art Institute of
Colorado is a Community Partner along with The Denver Art Museum, celebrating its Yves St. Laurent
retrospective in 2012.

The Wall Street Journal and Outside are this season's Media Partners. NetJets and St. Regis Aspen will
serve as a Presenting Partners. The St. Regis Aspen will also serve as the host hotel. Official schedule of
events to follow. Full Access packages and individual venue tickets are all available for purchase at
www.aspenfashionweek.com.
ABOUT FEED:
FEED Projects began in 2007, with the creation of Lauren Bush Lauren's FEED 1 bag and with the simple
mission of creating good products that help FEED the world. Every product sold has a measurable
donation attached to it, and thus far FEED has been able to donate more than $6 million to help support
nutrition programs around the world through the United Nations World Food Programme and UNICEF. The
FEED collection is available online and includes tote bags, tshirts, bracelets, scarves, and teddy bears,
along with many other accessories. In addition, the FEED Foundation is the non-profit arm of FEED
Projects and is dedicated to raising awareness about the importance of food security and healthy school
meals for everyone around the world. For more information, please visit www.feedprojects.com.
ABOUT KROCHET KIDS INTERNATIONAL:
After traveling around the world and volunteering in developing countries, three friends wanted to make a
difference and help break the cycle of poverty by teaching individuals the art of crochet. They spoke to
entire communities who grew up in government camps and were tired of being dependent on government
and aid organizations. With hook and yarn, people could make amazing products and Krochet Kid's
mission was born to empower people to rise above poverty. Being paid a fare wage to do so would allow
for them to provide for their families and begin planning for the future. After forming in 2007, Krochet Kids
has a compound in Northern Uganda where over 100 people go to work and rewrite their stories for the
better. www.krochetkids.org.
Photo Credits:  Aspen Fashion Week