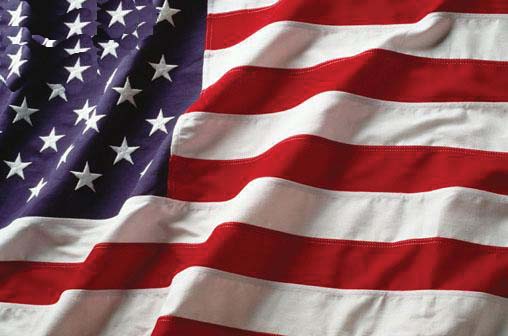 Cool air, warm sun and everyone is getting amped up for a day celebrating our country's Birthday! Head to Aspen for festivals, fairs and fun! A huge schedule of events put out by the Aspen Chamber of Commerce is below! Get your red, white and blue ready and have some fun. 
MONDAY, JULY 4th

 
 
8:00 a.m.      
Boogie's Diner Buddy 5 Mile Charity Race
Registration is $40.  $50 on Race Day.  Kids 16 and under are $15.
9:00 a.m.
1 Mile Family/Canine Walk
$80 per family includes 2 adults and 2 children (each additional related child is $15).  $5 per dog.Register on-line at www.buddyprogram.org or in front of Boogie's Diner: Wed, June 29 – Sun, July 3.  The Buddy Program, 970-920-2130
10 a.m.   

Kid's Bicycle Decorating

, Paepcke Park
For kids riding bicycles in the parade.  Helmets are mandatory – no scooters or electric vehicles please.
10 a.m. – 6 p.m.
Ninth Annual Aspen Antiques & Fine Arts Fair, Aspen Ice Garden
Features thirty-five world-renowned dealers for a nine-day exhibition of fine art, precious jewelry, and some of the most exquisite antiques in the world.  http://www.aspenartfairs.com/, 970-710-1192
10 a.m. – 2:30 p.m.
Eleventh Annual "America's Birthday Carnival," Paepcke Park
Early Learning Center's kids' carnival featuring games, BBQ, silent auction, and bake sale. Early Learning Center, 970-920-9201
12 Noon 

Old Fashioned 4th of July PARADE

, Main Street
FREE To participate, registration required.  Parade Entry Forms – Aspen Chamber Resort Association, www.aspenchamber.org, 970-925-1940  
1 p.m.
AVSC 16th Annual Community Picnic, Koch Park
BBQ, Kids Games, Live Entertainment and Beer Garden.  $8 for members, $10 for non-members, $5 for children under 10.  Aspen Valley Ski and Snowboard Club, www.teamavsc.org, 970-205-5101
1:30 p.m. 
Aspen Art Museum's Annual Fourth of July Picnic, Aspen Art Museum
Free BBQ and beer, picnic, family art activities, and a parade float with visiting musician/composer Nico Muhly.  Aspen Art Museum, http://www.aspenartmuseum.org/, 970-925-8050
2:00 p.m.  
Aspen Rugby Summer Touch League Finals, Rio Grande Park
Gentleman of Aspen Rugby Club, aspenrugby.com Aspenrugby.com
7 p.m.  
Free Fourth of July Concert – Aspen Music Festival Band, Benedict Music Tent
An Aspen tradition, featuring the AMFS band performing rousing patriotic favorites.  Lawrence Isaacson, conductor.  Aspen Music Festival and School, www.aspenmusicfestival.com, 970-925-9042
8 – 10:30 p.m 
"Dancing In The Streets" –

Live music by WhiteWater

Ramble,

Mill St. & Cooper Ave. Mall area
WhiteWater Ramble is a Colorado-bred, High-Octane Rocky Mountain DanceGrass, http://www.whitewaterramble.com/.  (20 minute intermission during Firework Display.) Free and open to the public.  Aspen Chamber Resort Association, www.aspenchamber.org, 970-925-1940
9:15 p.m. 

Fireworks Extravaganza over Aspen Mountain


(weather permitting)  
 
SCHEDULE OF EVENTS SUBJECT TO CHANGE
2011 PARADE ROUTE MAP
 Transportation tips:
Parking in Aspen will be extremely limited. Ride RFTA, walk or bike for a stress-free day! Bus info is available at 970-925-8484 or at

http://www.rfta.com/

.

FREE parking will be available at the Brush Creek Park & Ride, with free and frequent bus service to and from Aspen.

The Cross Town Shuttle will operate until approximately 11pm from June 27-July 4 to accommodate various festivities. The last departure from the Music Tent will be at 10:45pm.

Your bus may be rerouted during the 4th of July parade, call or check the web for more details.

Be sure to comply with all posted parking regulations and watch for special parking and street closures to avoid a ticket or tow.
Safety Tips:
Curfew for minors (under 18) is from 11pm-5am.

Use Tipsy Taxi if you are intoxicated and have no means to get home. DUI enforcement is active all the time.

Please keep your dogs on leashes or indoors during fireworks. Sign-up for the City of Aspen's fireworks alert at

http://www.aspenpitkin.com/

Open containers of alcohol and fireworks are illegal in Aspen.
PHOTO CREDITS: American Flag – americanflagfoundation.org
All other Images: Aspen Chamber of Commerce