Office Etiquette for the Mountain Workplace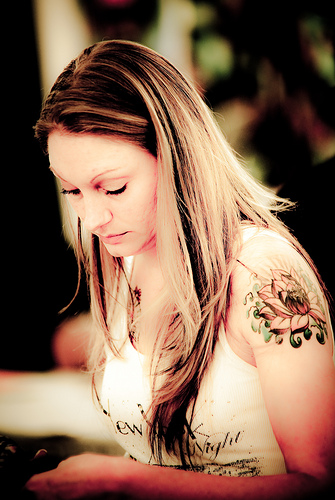 Articles like this one (http://thegrindstone.com/strategy/office-etiquette-avoid-style-blunders-at-work/), posted by TheGrindstone.com about office etiquette style blunders are the reason I started writing about mountain fashion, specifically how it's different from our urban counterparts.
We moved here from the Front Range about seven years ago. My work life in Denver consisted of very strict office attire rules: pencil skirts, high-heeled shoes, button down shirts and conservative jewelry. A year after moving up here and realizing that my suits, blazers, and heels had no business at 9,000 feet, I sold everything at a local consignment shop (shout out to the Funky Trunk ladies in Frisco!).
And despite the fact that, unlike most folks here in Summit County, I'm fortunate to have a full-time office job, I've broken all of The Grindstone's "rules" on many an occasion. So let's just take it from the top and apply the standards to mountain work places, shall we?
Don't show off your undies. OK, I half agree with this one. I think having a thong protruding from your jeans is in poor taste. But we all know that tank tops aren't cut with bra straps in mind (see #4).
Conceal your tattoos and piercings. I recently got a four-inch tattoo on my left forearm that my husband drew for me. And I have no qualms about showing in the office or around clients. Nor do my other dozen co-workers who are pierced and sport ink.
Don't wear low-cut shirts. The shirts most BMWs (bitchin' mountain women) wear are manufactured by the likes of Columbia and North Face, and tend to be conservatively cut, to start with. I think the only day I've shown as much cleavage as I did in my Denver days was the day I accidentally put my shirt on backwards and no one told me.
Don't wear club outfits. Right. Because up here you'd look ridiculous tramping around in a bedazzled micromini anyway. I think we can all agree this isn't a problem. Perhaps because we don't have many clubs, and, ergo, no club-wear? Hmmmm. As for tank tops:
Don't under-dress. I've worn shorts, tank tops, tennis shoes, and yoga pants to work. And if an employer here in the High Country banned flip flops, heaven almighty, there'd probably be a full-on protest outside their office. About the flip flops, though…I devoted an entire post to the low-maintenance pride typical of mountain folk…but before donning your most comfy flops in June, please invest in a pumice stone and some overnight lotion for your feet.
Don't look like a clown. I recently talked up the empowering effect of red lipstick. And I stand by it. I've become quite addicted to the color, in spite of the fact that I'm one of the rare few in my office who wears anything more than a trace of mascara. Personally, I'd love to experiment more with daring make-up trends, but it just seems silly up here.
Don't go to work with wet hair. I'd love the author if this piece to come live at high altitude, and wash, blow dry, and flat iron her hair every day. After a mere week it would be fried and she'd be lopping off inches. This happened to me, actually. After destroying my hair, I cut it uber short and started re-growing. With it now back down to mid-back, I never – repeat, never – blow dry. And as for your hair freezing…that's what beanies are for. Simply twist your hair into a loose bun, pile it on top of your head, and slip on the hat. Your hair won't be completely dry by the time you get to work, but you'll have sexy surfer waves that last the day.
 Don't wear the outfit you drank in. If this rule were socially enforced in Summit County, I'm pretty sure we wouldn't have any lift ops.  
Don't over-accessorize. I've seen more BMWs with unadorned holes in their ears than I've counted earrings up here. So my advice is the opposite of The Grindstone's: I encourage more of you to visit a cute little boutique on a Main Street, pick out a pair of killer, hand-made earrings or necklace, and support your local jeweler. I think we could use a smidge more accessorizing, but certainly not of the pearl-and-diamond route.
So there you have it: office style etiquette for the mountain workplace.
~Christine Mahorney
Christine Mahorney is a altitude suppresed fashionista living in the ice and snow of the high Colorado Rocky Mountains. She and her husband run a fledgling letterpress studio, Lodgepole Press, and her husband is the wood carver / artist who does many of the the fun, custom carvings you see about the towns. They have two children, ages 11 and 18 months. When not at her son's hockey games, skiing, working, or cleaning the house, Christine is a faithful reader of Elle and Harper's Bazaar magazines. You can reach her at Christine@LodgepolePress.com
PHOTOS Courtesy of Valleygirl Boutique