Yoga for the Peaceful, Crested Butte Yoga Studio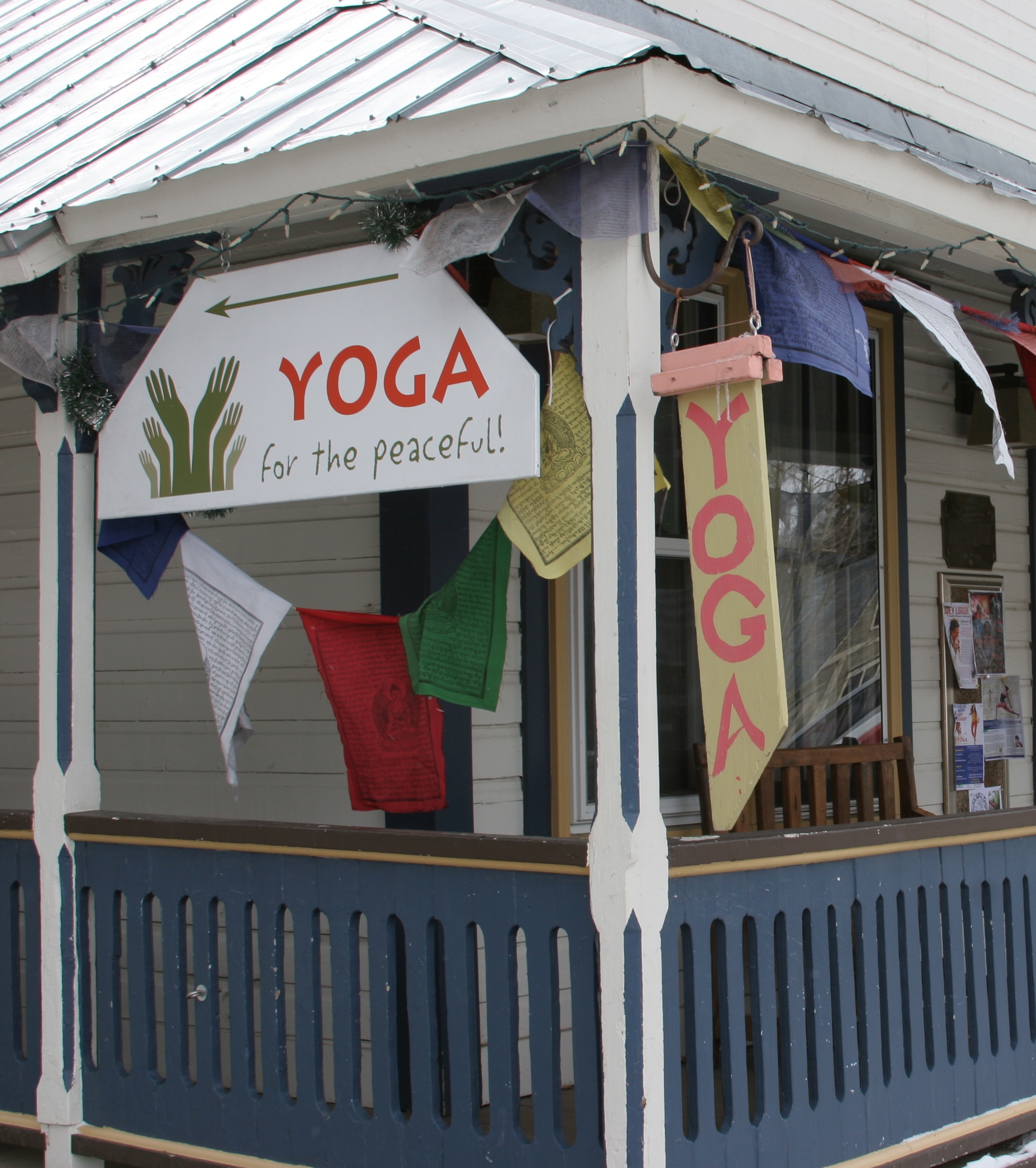 Located in the heart of downtown Crested Butte is a local Crested Butte Yoga Studio with an incredibly active schedule. Yoga for the Peaceful, owned by Monica Mesa and Juliet Stillman  is a beautiful serene space set in a classic Victorian building. This warm and inviting space is dedicated to providing many styles of yoga to the people.  Ten plus teachers keep their doors open Monday through Sunday offering on average three different classes per day. From Yoga Basics classes to Iyengar to guided meditation, Prana flow, Yin and Vinyasa there is a class for everyone.
Monica travels globally studying with world-renowned yoga guru, Shiva Rea, and she brings the vast teachings of yoga to this small mountain community. All of Yoga for the Peaceful's teachers are dedicated to providing Yoga for everyone. A multitude of events fill their calendars. Inversions classes, mind body explorations, a Summer Solstice event, kid's yoga, teen yoga, yoga retreats and more. A lovely boutique is also found within the studio featuring retail items made by local artists and companies who embrace earth friendly practices.
When you are heading to Crested Butte bring your trip closer to your heart and take time to attend one of their classes. Bring your mat or you can rent one, Namaste.
Yoga for the Peaceful, 120 Elk Avenue, Crested Butte, 970.349.0302 http://www.yogaforthepeaceful.org/
~MTN Town Magazine
MtnTownViews.com is MTN Town Magazine's daily journal blogging about Colorado's mountain towns and resorts. Like them on Facebook and Follow on Twitter. Click the cover to read the Winter 2012-13 Issue.
© 2013 MTN Town Magazine. All rights reserved. Republication, in part or entirety, requires permission.