Brewski Bones Dog Bones – A Great Colorado MTN Town Business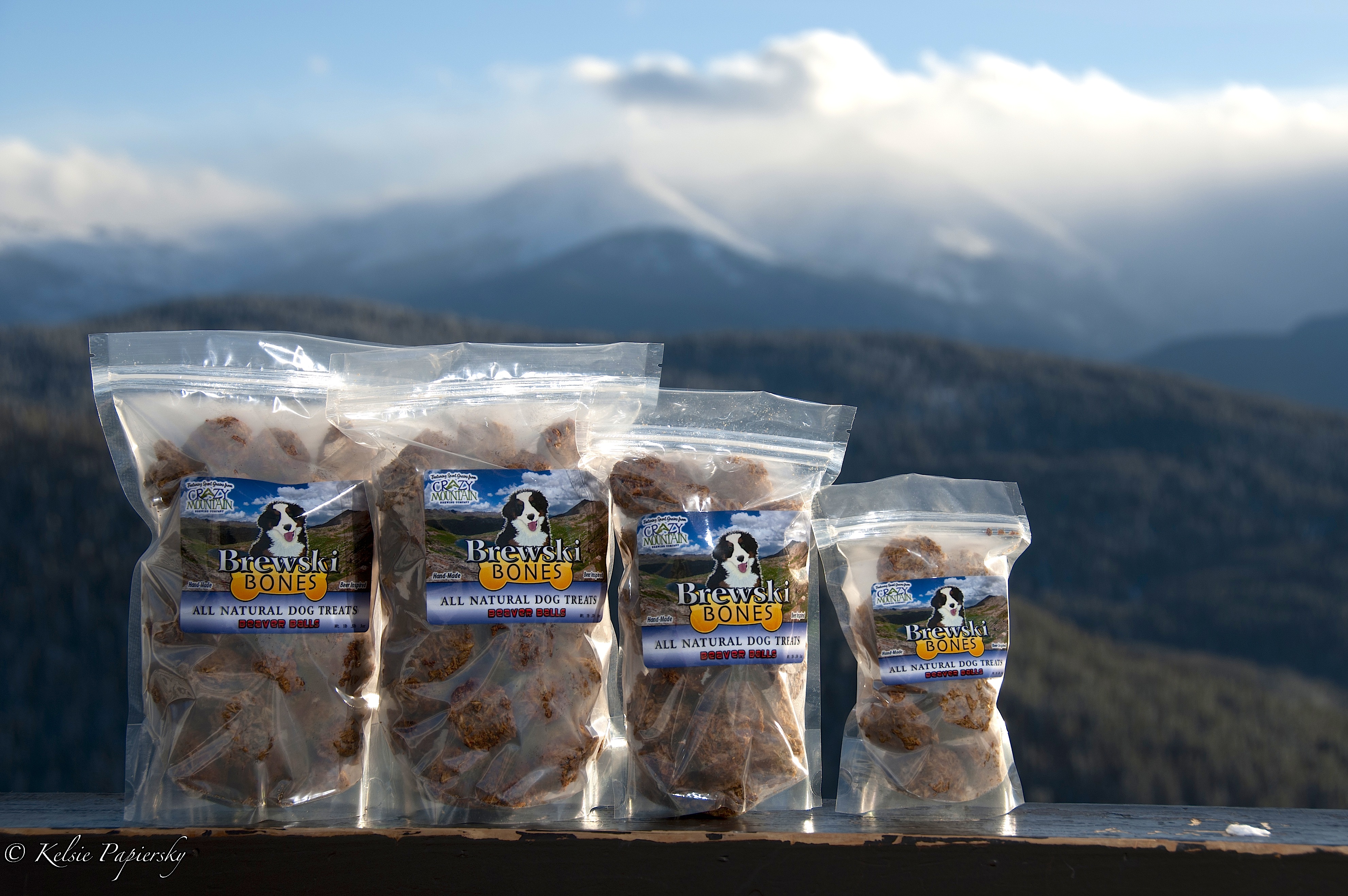 Take two home brewers, a bunch of spent grain from the beer making process, combine it with their creative spark and you have Brewski Bones. Mark McDonnell and Kyle Velvis perfected a recipe for mans best bud to enjoy as they sipped upon their own cold beers. Spent grains fresh from Crazy Mountain Brewing Company are combined with delicious dog treat flavors of peanut butter and egg to create these dog bones. The mixture is baked up in a commercial kitchen in Minturn and the result is their signature product Brewskibones Beaver Balls.
Some taste testers at the Brewski Bones factory
We brought them home from the Vail Farmers Market this past Fall and gave them the full test with our dog Trigger. His verdict, delicious! I took a nibble too, not bad! I could see us both relaxing with a plate of cheese and brew ski bones (I know you are all turning your noises up). Go Grab a brew and relax with your furry friend in front of the game this winter, enjoy your own snacks and be sure to have sone of theirs too. Stuff them into your pets stocking and support a great MTN Town business!
Buy them here or find out where you can pick some up: Brewskibones.com
~MTN Town Magazine
MtnTownViews.com is MTN Town Magazine's daily journal blogging about Colorado's mountain towns and resorts. Like them on Facebook and Follow on Twitter. Click the cover to read the Winter 2012-13 Issue.
© 2013 MTN Town Magazine. All rights reserved. Republication, in part or entirety, requires permission.