Meier Skis – Beetlekill Boards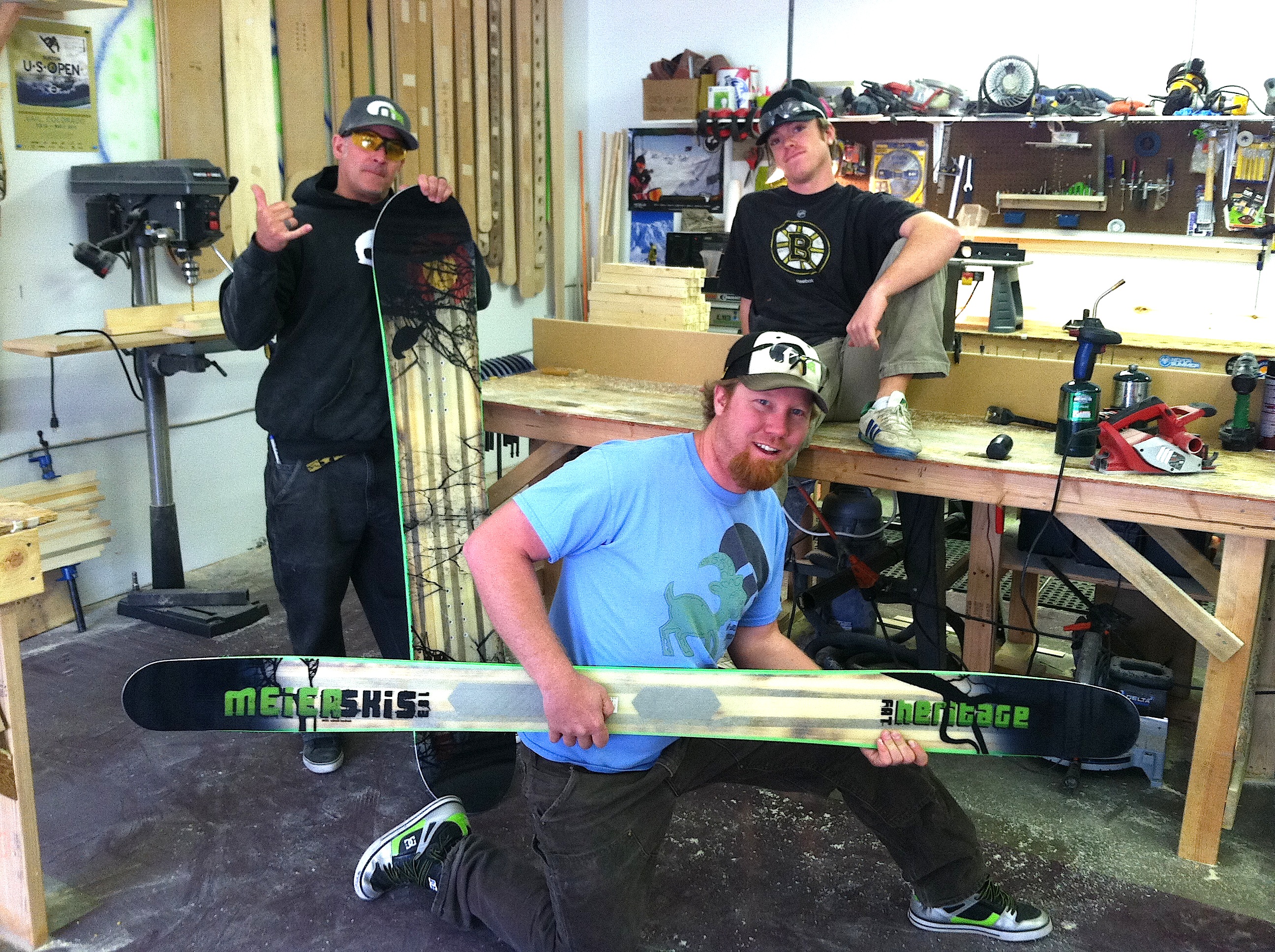 Hand made boards and skis are being made by passionate artisans right here in Colorado from beetle killed trees. This is an instance where snowboarders and skiers have come together to produce some incredible snow riding products from renewable resources, taking some of the pain away from the beetle kill epidemic and creating joy instead. Meier Skis and Weston Snowboards were both born from the simple question "What if"?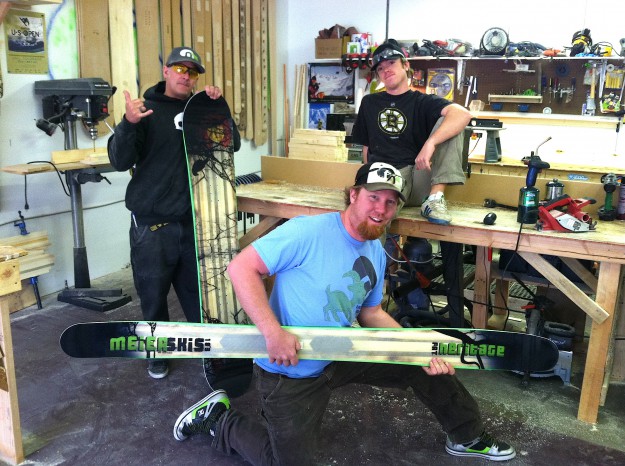 Matt Cudmore's "what if" lead to the creation of his boutique ski business in the garage of his Glenwood Springs home. The thought came from the simple idea of, could you take a tree, cut it down and shape it into a ski that would be able carve turns on the same slope it was born on? That was in 2009 and after some testing and tweaking they are on a trajectory of recognition with their most recent award, Skiing Magazine's official selection for 2014 Stamp of Approval, and Editors Choice for the Summit Daily News. The ultimate goal of Meier Skis was to produce a high performance lightweight ski. With Matt's background in engineering and AutoCAD the process was both scientific and creative. For two years he perfected the craft producing skis for his friends and family by combining layers of pine with aspen and other woods harvested from Colorado's forests.
Two years ago Matt introduced Meier Skis to the public. Since then he has picked up business partner Ted Enyon, who decided to fly the corporate coop to chase his passion for the ski business, and Click to Continue Reading.
~MTN Town Magazine
MtnTownViews.com is MTN Town Magazine's daily journal blogging about Colorado's mountain towns and resorts. Like them on Facebook and Follow on Twitter. Click the cover to read the Winter 2012-13 Issue.
© 2013 MTN Town Magazine. All rights reserved. Republication, in part or entirety, requires permission.