Welcome to our new publication – MountainTown: Breckenridge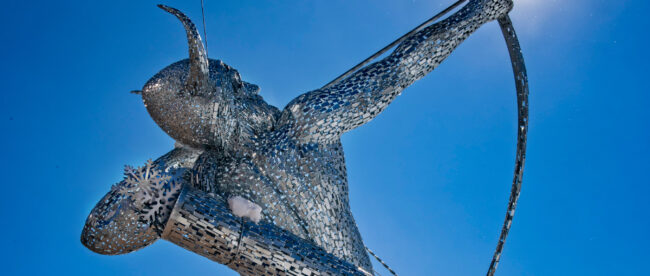 MTN Town Media Productions, a mountain lifestyle media company, and independent magazine publisher launched its first mountain town specific Breckenridge lifestyle issue, MountainTown: Breckenridge, this week. The bi-annual publication features riveting content and stunning photography in a premium coffee table-style magazine. The first issue features content on Breckenridge's mountain lifestyle including skiing, snowboarding, outdoor adventures, local profiles, photography galleries, art, gear, dining & cocktails, entertainment features, and more. Two additional issues are planned for 2021.
MTN Town Magazine Media was founded by Breckenridge local, Holly Battista-Resignolo who was inspired by Colorado mountain town adventures with her family and friends. in 2011, Battista-Resignolo recognized the increased demand for premium content about Colorado's mountain town culture as millions of Americans began experiencing the power of the outdoors.
"Through my love of adventure and deep curiosity I envisioned a mountain lifestyle brand that connects our communities to the reader and each other," said Holly Battista-Resignolo, founder and publisher of MTN Town Magazine Media. "We are thrilled to launch a Breckenridge magazine as a means for people to escape the overwhelming world of digital connection. MountainTown: Breckenridge offers an escape to the mountains of Breckenridge in a high-quality, premium coffee table style magazine."
All stories and imagery is crafted by local Breckenridge community members. MTN Town Magazine Media guarantees all revenues from MountainTown: Breckenridge will stay in the community of Breckenridge to assist in regaining economic stability after the Covid Pandemic by providing income opportunities for local talent.
The first issue of MountainTown: Breckenridge features an experiential Photographic journey on Covid in this town with renowned photographer Carl Scofield, profiles on Breckenridge locals and Celebrity Chefs and their restaurants by local authors, advice on Outdoor Adventures with Ellen Hollinshead, Environmental Etiquette when engaging in this beautiful community with Courtney Kenady, Amazing Skiing Imagery with award-winning photographer Liam Doran, Historical perspectives with long time local Leigh Girvin, exceptionally prepared lifestyle content from industry veteran Shauna Farnell, High Altitude Cooking with Food Influencer Chef Robyn Nicoli and area insight from Battista-Resignolo as well as other local Breckenridge residents.
Upcoming summer content will focus on reemerging world-class events and musicians, restaurant highlights, mountain biking, e-bikes and motorcycling trail intel, local profiles and storytelling, exceptional places to stay, and more while highlighting amazing imagery. 
The magazine is available for free in town and by subscription at $15 per print issue for those out of town. Digital access is available through Issuu and Magzter. To learn more and subscribe, visit www.mountaintownbreckenridge.com. Follow MountainTown: Breckenridge on Twitter Instagram and Facebook. 
About MTN Town Magazine Media
MTN Town Magazine Media is a mountain lifestyle media company that creates dynamic content and authentic storytelling focused on Colorado's mountain town communities with Mountain Town Magazine; celebrates and lifts up women who embrace mountain living lifestyles through Mountain Women Magazine; and now includes their new mountain culture brand MountainTown: Breckenridge across print, digital and social media outlets. Each brand stands separate but cross-promotes the content of each title. For more information visit: www.mtntownmediaproductions.com
To learn more about Colorado's mountain town communities head to our Towns page: https://mtntownmagazine.com/colorado-mountain-towns-guide/
Mountain Town Magazine | We are Colorado's Mountain Town Magazine
Copyright © 2021 MTN Town Magazine all rights reserved.
Post Sponsor