Return of the Burn – Honey Stinger Emerald Mountain Epic will offer in person racing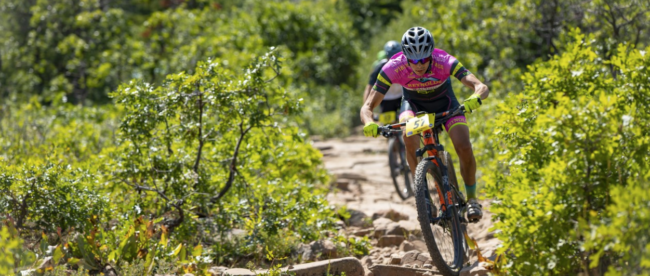 The Honey Stinger Emerald Mountain Epic will return to in-person racing, Aug. 7th & 8th 2021 so prepare for a return of the burn with your friends!
The Honey Stinger Emerald Mountain Epic mountain bike and trail running races experienced a pandemic shut down last summer but returns to in-person racing in 2021 with overwhelming interest. And for many, the transition from skis & snowshoes to bikes & running treads has already begun.
"It's not surprising that race entries are filling up as quickly as they are," says Race Director, Eli Campbell. "People are anxious to get back on the trails for head-to-head competition after most events were forced to go virtual, if not cancel outright, last year. In fact, this year's registrations have already significantly out-paced 2019 sign-ups."
Dubbed as Steamboat's premier singletrack race experience, mountain bikers and trail runners will be challenged by distances of between 13.1 and 52 miles with up to 6,600feet of elevation gain. Previous winners include Lesley Patterson, former Xterra world champion, and even Lance Armstrong of cycling fame. The race has divisions for both Solo and Duo rides, with a newly added Inclusive category in 2021, embracing all gender identities.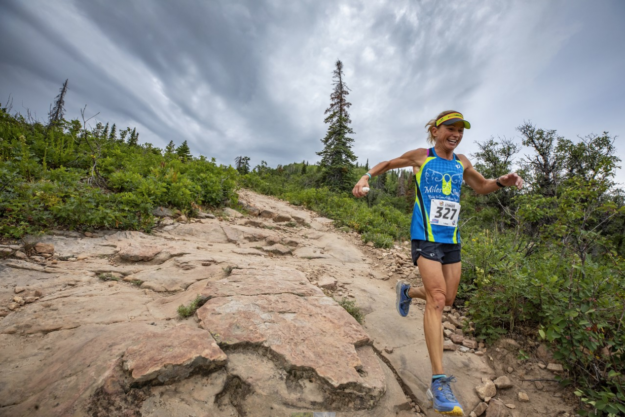 "Current registrations include athletes from 23 different states, with competitors coming from as far away as New York, Florida, and California," says Laraine Martin, ExecutiveDirector of Routt County Riders. "This goes to show what a world-class event we've been able to create right here in Routt County.
"Perhaps more important than the caliber of athletes attending is that the event itself always has been and remains a charitable fundraiser. With a sluggish economy and an unemployment rate of over 10% in 2020, local non-profits saw drastic reductions in charitable giving last year. The Honey Stinger Emerald Mountain Epic proceeds benefit two such non-profits including Partners in Routt County and Routt County Riders. For riders and runners who want to support these organizations without committing to a racing event, there is also a non-competitive virtual option that offers the addition of 10-mile mountain biking or 10Krunning options."
This race has been a significant contribution to our annual fundraising efforts in years past," says Michelle Petix of Partners in Routt County. "We are thrilled to be back to in-person racing, and with more categories than ever before!"
Race organizers have been working diligently with local health officials and permitting agencies to ensure that this year's event is safe for everyone participating. COVID protocols have been formalized and plans for operating the event with participant safety at the forefront have all been set."
Everyone is excited to see this event returning to Steamboat for another year," says Campbell. "My advice for anyone who wants to race is to get registered soon. There's a very good chance that this thing will sell out in just the next few weeks."
The Honey Stinger Emerald Mountain Epic: The Honey Stinger Emerald Mountain Epic in gorgeous Steamboat Springs, is a charitable event that benefits both Partners in Routt County and Routt County Riders. These races provide a uniquely rewarding and challenging experience with some significant elevation gains. Get out and have FUN!
For more information, visit EmeraldMtnEpic.org
Stay in touch with Colorado's Mountain Town Events: https://mtntownmagazine.com/events-calendar/
MTN Town Media Productions | Celebrating the Colorado mountain lifestyle
Copyright ©2021 MTN Town Magazine all rights reserved.
Post Sponsored by