Vinny's Euro American Restaurant – A Frisco Dining Destination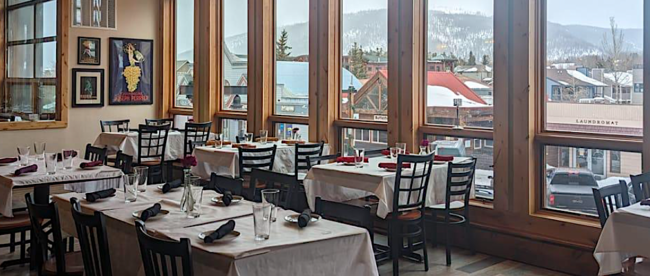 Vinny's Euro American Restaurant recently moved and sits above it all on Frisco's Main Street
With a name like Vinny's, one would probably think Italian. Is it an Italian restaurant? No. Are their Italian-inspired dishes available? Yes. Chef Monarca began his career before he knew what the word career meant as he assisted his Sicilian grandparents with family meals at home. Chef Vincent "Vinny" Monarca, an East coast transplant who arrived shortly after graduating in 1992 from the Johnson & Wales University Culinary Program, discovered Frisco and called it home. He worked for several well-known restaurants in the area. He was the Chef for a local organic market before he opened the doors to his own restaurant, Vinny's Euro American Restaurant in Frisco.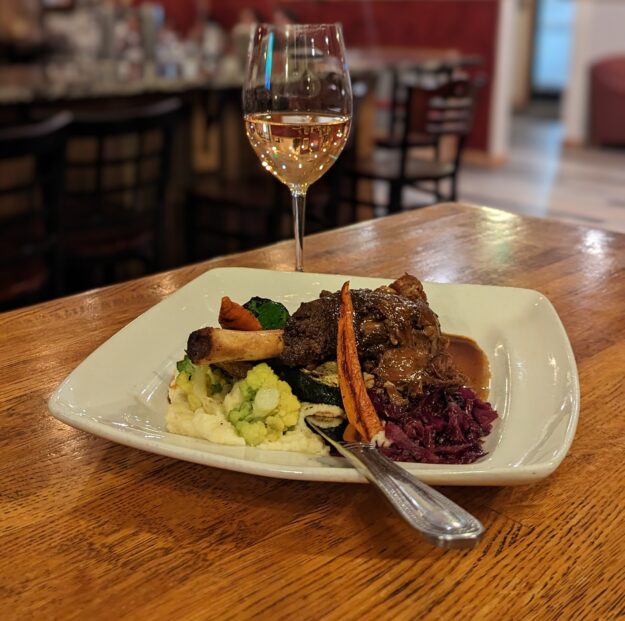 Vinny's Euro American Restaurant recently moved and is located on the second floor of the Frisco Centre, above the Next Page Bookstore. The floor-to-ceiling windows offer panoramic views of Frisco, Mountain Royal, and Peak One. An elevator to the restaurant and stairs are available for customers. The new restaurant location is the perfect spot for a romantic evening for two and accommodates large groups, including Weddings, and Rehearsals, and company outings.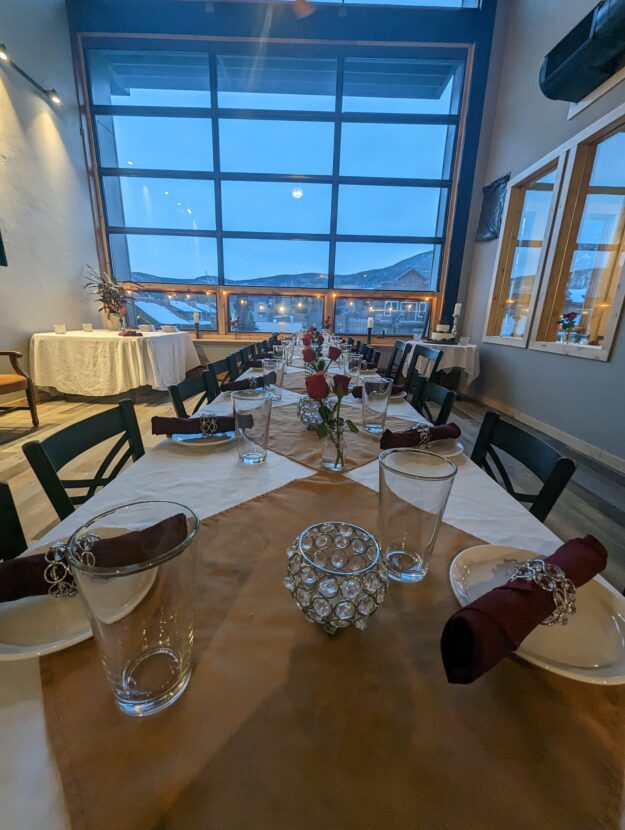 Chef Vincent emphasizes creating a menu based on the availability of seasonal ingredients, natural hormone-free meats, wild-caught seafood, fresh organic pasta, and the freshest, local, Non-GMO vegetables he can procure. He incorporates his passion into each dish the restaurant prepares and is proud to serve food that does not require a microwave or pre-made processed foods. You will not find styrofoam or plastic boxes for foods you want to take out. Chef Monarca believes that these efforts make the food he serves tastier and healthier for our bodies, the economy, and the planet. Vegans, vegetarians, and carnivores will find something extraordinary for their evening out. 
Expect a warm welcome when you arrive, as the restaurant operates like a large family with many staff in place since the restaurant launched. The restaurant has a main dining room, a full dinner menu, and a cozy bistro bar offering small plates, appetizers, and heartier selections. They are well-versed in preparing the menu items and offering the best wines to complement each dish. The small plate selection is a great way to experience a part of the dining room offerings.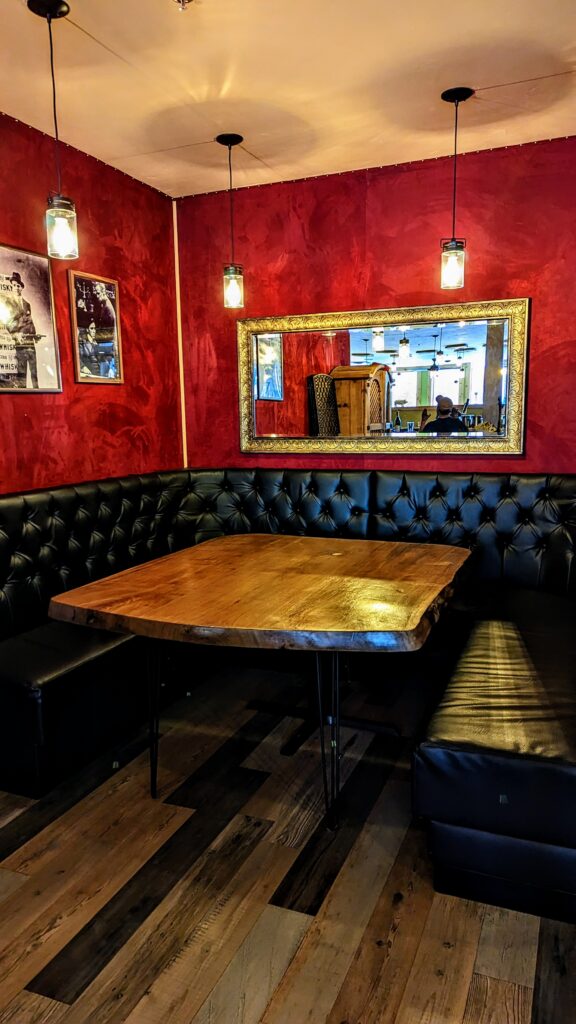 Vinny's dinner menu is extensive, offering classically prepared dishes such as Duck Leg Confit with a white bean cassoulet, Colorado Lamb Shank with Cabernet Demi-Glace, and Aspen Ridge Boneless Beef Short Ribs with a Cabernet Demi Glace – to which I would like to note, his Demi Glace is liquid gold. Another favorite entrée is the Roasted Prosciutto Wrapped Basil Rubbed Pork Tenderloin. Fish and Steak du jour options are available daily.
Pasta is prepared in the kitchen with all organic ingredients. All of the selections are delicious. Try the Linguine and Clams, Bolognese Ragu, or Sausage Rigatoni.
There is the Beyond Meat Vegan Sausage, Peppers & Onions, Salad Selections, and more for Vegans and Vegetarians. The Eggplant Tower with Portobello, Roasted Peppers, Provolone, and Marinara is one to try, and their mushroom strudel is a flaky delight. Gluten-free options are also available.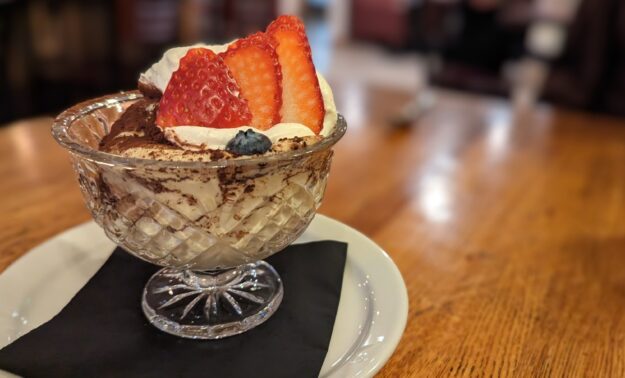 After dinner, I highly recommend their ever-changing dessert selections too. I had the Tiramisu, and it knocked my socks off (it is one of my favorites). 
Locals have voted Vinny's Best Restaurant for many years. If you are heading to Frisco, stop in, it is a local favorite.
Vinny's Euro American Restaurant
310 Main Street, Frisco
970-668-0340
www.vinnysfriscorestaurant.com
by Holly GoSpritely
For more Restaurant Suggestions Checkout these Best Colorado Restaurants
Story Sponsored by Arapahoe Basin

MTN Town Media Productions | Celebrating the Colorado mountain lifestyle for over 10 Years
Copyright 2023 MTN Town Media Productions all rights reserved.