Fall in Love with Snowmass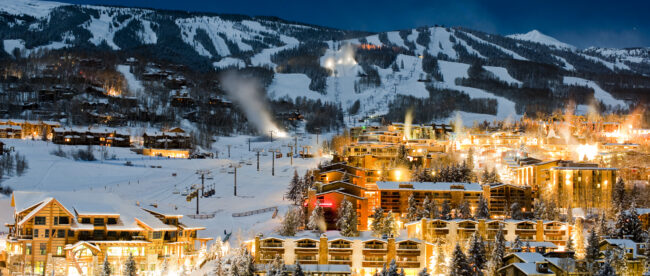 Snowmass is a mountain that you will swoon over as you explore everything it has to offer
Born and raised on Colorado's Western Slope, Snowmass was our big mountain the place we went for long weekends and mini-vacations. As young skiers, my brother and I loved exploring the glades bordering the easiest trails, where we could wander, dream and imagine.

As we grew older, the mountain grew with us. Our skills increased, and we graduated from the greens of Fanny Hill to the famous rolling blue groomers of Elk Camp. By the time we were in high school, Snowmass was a place to rendezvous with friends, staking a claim to the top of the world, shown on trail maps as The Big Burn.

The Snowmass of my childhood enjoyed a reputation as Aspen Snowmass's family mountain. If Buttermilk and Ajax were joined together as "teaching" mountains and the mountain for "real skiers," Snowmass was a destination of its own.

Organized skiing at Snowmass began in 1963 when commercial snow cats carried skiers up the mountain for an untouched, unmapped adventure. Four seasons later, in 1967, chairlifts were installed and the resort officially opened.

While the resort of my childhood was world famous for extensive intermediate terrain, there were greater challenges to be found, even at that time. Sam's Knob was the spot for short shots of deep bumps, while my parents claimed the long, constantly changing fall lines of Campground where the real skiers hung out.

And while these original trails still form the heart of Snowmass, changes in the last two decades have expanded the mountain and its reputation. Today, the top of the world extends beyond The Big Burn, rising high above the tree line along the windswept Cirque.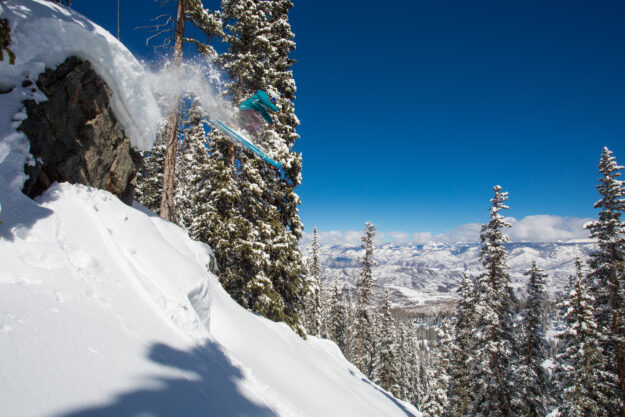 Accessible by a modest Poma lift, the Cirque changed Snowmass from a family destination to a world-class destination. From the summit at 12,510 feet, skiers and riders have their choice of dropping down the Cirque headwall, jumping into challenging north-facing chutes or traversing across the summit to Hanging Valley, with its endless wall shots and glades.

As our family has grown, Hanging Valley has become our go-to spot, with deep powder, tree skiing, and steep moguls. It's one of our favorite places to ski, not just at Snowmass, but anywhere.


Which brings me to the second time I fell in love with Snowmass.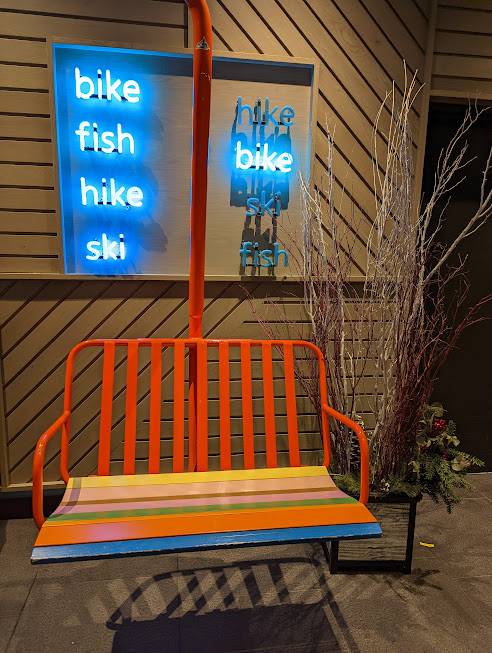 By now, I was older and had children of my own. Our youngest son was just 3 and completing his first season on skis. Our older boy was only 6, but could ski most intermediate runs.

This was the first time our boys had been on a big mountain, away from our local area. Just like childhood me, they were thrilled by the countless lifts (now high-speed quads) and the kids' trails through the trees (now official kid-terrain with signs, tunnels, mine shafts, and more). To them, this was Adventure. This was Skiing.

And just as our sons have grown, Snowmass continues to grow, too.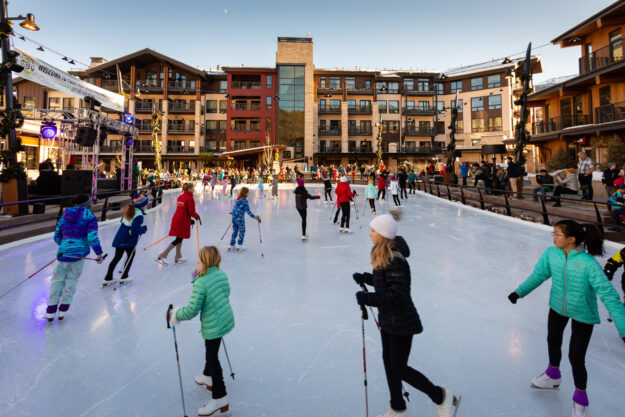 The past ten years have seen a new Base Village, complete with the Treehouse, a comprehensive children's center, for lessons and other youthful delights, and a pulse gondola connecting this base with the original Snowmass Mall, which is also perpetually upgrading. I would add something here about Snowmass Base Village and the tremendous growth in the last 5 years! See the attached fact sheet for info on Snowmass Base Village, the Limelight, The Collective Snowmass & The Rink, etc.

New slope-side lodging, including the ski-in/ski-out the Viewline Resort Snowmass, which underwent a $40 million renovation in 2021, and is now a Marriott Autograph Collection Hotel. The Viceroy is getting a second tower, Cirque Residences X Viceroy, which should be complete in 2024. Additional restaurants, giving visitors even more reasons to stay slope-side, nine miles from downtown Aspen. The Limelight Snowmass is the base area's newest lodging property and is perfectly situated to all of the Base areas amenities and lifts.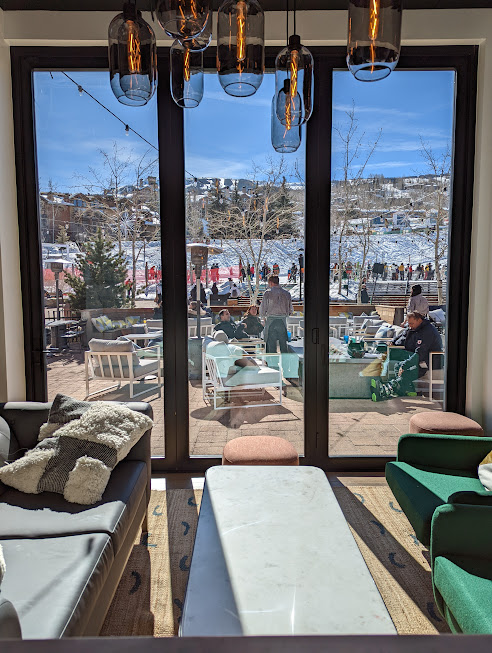 The Elk Camp Gondola broadens the options from the base, giving visitors easier access to the east side of the mountain, while the beautiful Elk Camp Restaurant provides greatly enhanced dining, as well as a focal point for mid-mountain beginner teaching terrain for adults and children alike.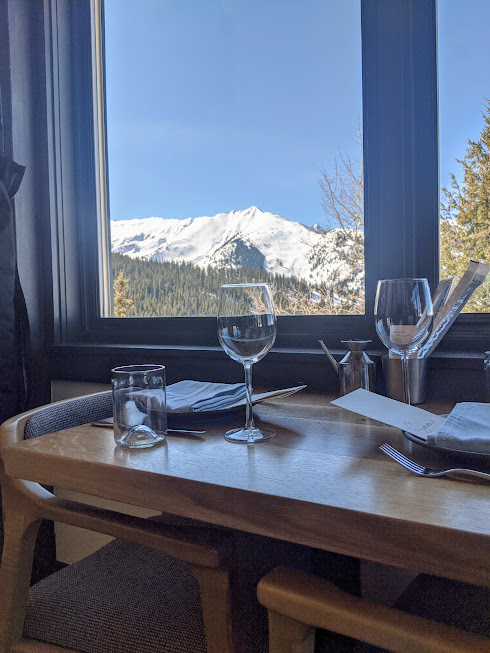 Sam's is a must-stop for lunch, snack, or cocktail. A 2019 renovation resulted in an exceptional dining experience with views that will knock your socks off. The Alpin Room, a the top of the Alpine Springs Lift, is another on-mountain dining destination that allows you to experience a taste of France.

Elk Camp is also a base camp for Ullr Nights, a Friday night winter celebration complete with live music, the Breathtaker Alpine Coaster, and tubing on a 4-lane hill.

In 2013, Snowmass opened Burnt Mountain, a former backcountry area about a ten-minute climb from the top of the Elk Camp quad. Three new runs, Split Tree, Rio, and A-Line, were minimally cut amongst the glades to augment Long Shot, a popular 4-mile intermediate run. This 230-acre addition brings the total skiable acreage at Snowmass to 3,362 acres, making it the second-largest resort in Colorado. Total acreage is now 3,342. Still the second-largest resort in Colorado 😉. The Aspen Skiing Company has done a ton of lift upgrades, expansion, etc. since 2013.


In addition to expanded skiing and infrastructure, Snowmass is now a year-round adventure destination.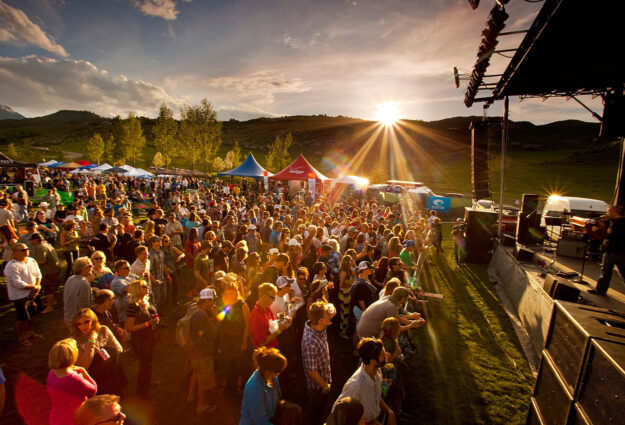 In summer, the Elk Camp gondola serves downhill biking trails, including the expert-rated Valhalla trail, while in both seasons, Elk Camp Restaurant is the on-mountain place for dining, weddings, and special events. The addition of t (except for the Coaster, which is open in the winter too). Snowmass, along with the rest of the Roaring Fork Valley, is the first IMBA (International Mountain Biking Association) Gold-Level Ride Center™ in Colorado, only the 5th in the United States, and the 7th in the world. The Snowmass' summer event lineup is second to none. There is something for everything, from the Snowmass Rodeo to Snowmass Free Concert Series, to the Snowmass Balloon Festival, food and drink festivals, biking and running races, etc. Move over winter, Snowmass is a summer destination just as much as a winter one these days! Take a peek at the lineup for 2023. www.gosnowmass.com/events

Through it all, the many expansions and enhancements, Snowmass remains an amazing family mountain. – although 47% of the mountain is home to black or double black terrain, making it a multi-generational mountain, and not to be overlooked by these ripping skiers!
by Kristen Lummis, The Brave Ski Mom
Summer Gondola and Lift Information
Snowmass summer operations on both the Elk Camp Gondola and Elk Camp Chair will take place daily June 21 – Sept. 4 and then continue weekends only through Oct. 1.  Elk Camp Gondola operating hours will be 10:00 a.m.-5:00 p.m. with the last ride down at 5:00 p.m., and the Elk Camp chairlift will operate from 10:30 a.m.-4:00 p.m. with the last ride down at 4:00 p.m.
Lost Forest
The Lost Forest is an immersive on-mountain activity center located at the top of the Elk Camp Gondola in Snowmass. Its key features include:
· The Breathtaker Alpine Coaster, a 5,700-foot track that winds through the trees of Elk Camp at speeds of up to 28 miles per hour
· The Canopy Run Zipline Tour, a three-hour experience featuring seven ziplines, four rappels and two skybridges
· The Treeline Trial Challenge Course, which includes five ropes course paths (ranging from beginner to difficult) up to 40 feet in the air
· The Rugged Ascent Climbing Wall, 40 feet tall with 14 auto belays and up to 50 routes designed by Eldorado Climbing Walls out of Boulder
· Robin's Nest, for the smallest adventurers (children 8 and under) offers a 4-level enclosed net play structure.
· Ball Track, new this year is a 150-foot parallel wooden Ball Track, for guests of all ages to race balls through the tracks featuring obstacles and lots of exciting twists and turns.
The Lost Forest also features miles of hiking trails, a high-mountain fishing pond, and disc golf for adventurers of any age. Located at the top of the Elk Camp Gondola, the Lost Forest is immersive yet accessible.
Beginning on June 21, the Lost Forest will operate daily from 10:30 a.m.–4 p.m. Reservations are required for some activities. For more information and to make reservations, visit their website here.
Snowmass Bike Park
The Snowmass Bike Park, which opens on June 21, features more than 25 miles of purpose-built, diverse gravity trails ranging from beginner-friendly and flowing single track to dynamic and challenging technical descents. The lift-access served bike park extends almost 3,000 vertical feet from the top of the Elk Camp Chairlift down to Snowmass Base Village. With the Snowmass Bike Park's extensive range of trails, it provides an ideal on-mountain experience at Aspen Snowmass for families, first-timers and seasoned riders alike to enjoy the outdoors and explore some of the world's best mountain biking terrain. A full guide to the Snowmass Bike Park can be found here.
The Snowmass Bike Park also provides opportunities to learn from the industry's best bike pros, with bike lessons, clinics and camps available to riders of all ability levels. Explore options here.
The Roaring Fork Valley, home to Aspen and Snowmass, is proud to be designated an IMBA Gold-Level Ride Center, one of only seven in the world and the only Gold-Level Ride Center in Colorado.
The Snowmass Bike Park Tickets are available for $57 for a single-day ticket, and a three-day ticket is offered at $142. Bike Park Season Passes are available for $358. A 50% discounted rate for winter passholders is offered for $179 (Premier, Mountain Collective, Ikon, Alpine, Valley) For more information about our tickets and packages, click here.
For More Resources:
For information on other mountain towns head to our Colorado Mountain Towns Guide

MTN Town Media Productions | Celebrating the Colorado mountain lifestyle for over 10 Years
Copyright 2023 MTN Town Media Productions all rights reserved.