The Lost Cajun Restaurant – Worth Finding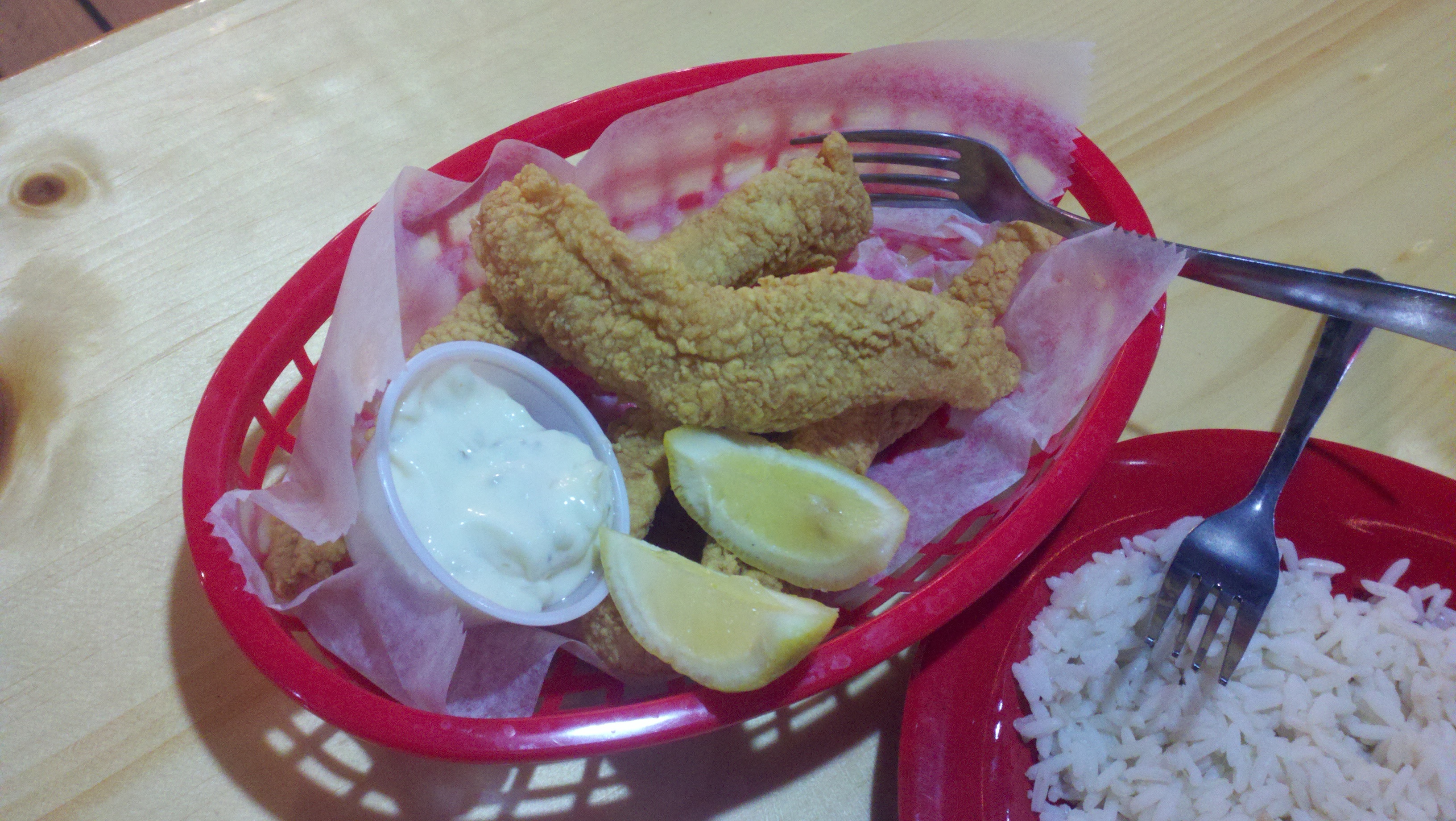 I am not from New Orleans and the closest I ever got to Cajun food was the Gumbo my mom would make on occasion, complete with Okra. Okra, that is scary vegetable to most kids. My mom is from Kentucky so I thought it was some type of Stew from where she hales and did not think very highly of it. When I moved to Colorado I learned that this classic dish is indigenous to Louisiana Cajun Country and is pretty darn good.
Yesterday I happened upon a Summit County, Colorado restaurant – The Lost Cajun Restaurant, Beignets & Gumbo and fell in love. Unassuming, this restaurant serves up some of the freshest and well prepared food that I could have ever imagined. Once we arrived, we were greeted and seated promptly by their staff and presented a sampling platter:
Chicken & Sausage Gumbo, Lobster-Shrimp Bisque, Seafood Gumbo, Crawfish Etouffee and Red Beans and Rice:
I thought this was a wonderful opportunity to become acquainted to each dish before I made a decision on what to order. To my delight they were all amazing which almost made it more difficult to decide what to eat. I will say the Lobster-Shrimp bisque with a rich creamy sherry finish was incredible. The Red Beans and Rice, I have NEVER had better and the Gumbo's and Etouffee were perfect.
We were on a mission that evening, my daughter had never had Crawfish and she wanted to try the Etouffee. I was interested in the Catfish. We found a plate that offered all of it together and split it. The Catfish with a cornmeal batter was fried to perfection and served with tartar sauce and lemon. The Etouffee was accompanied by rice, potato salad and buttered French bread and was delicious.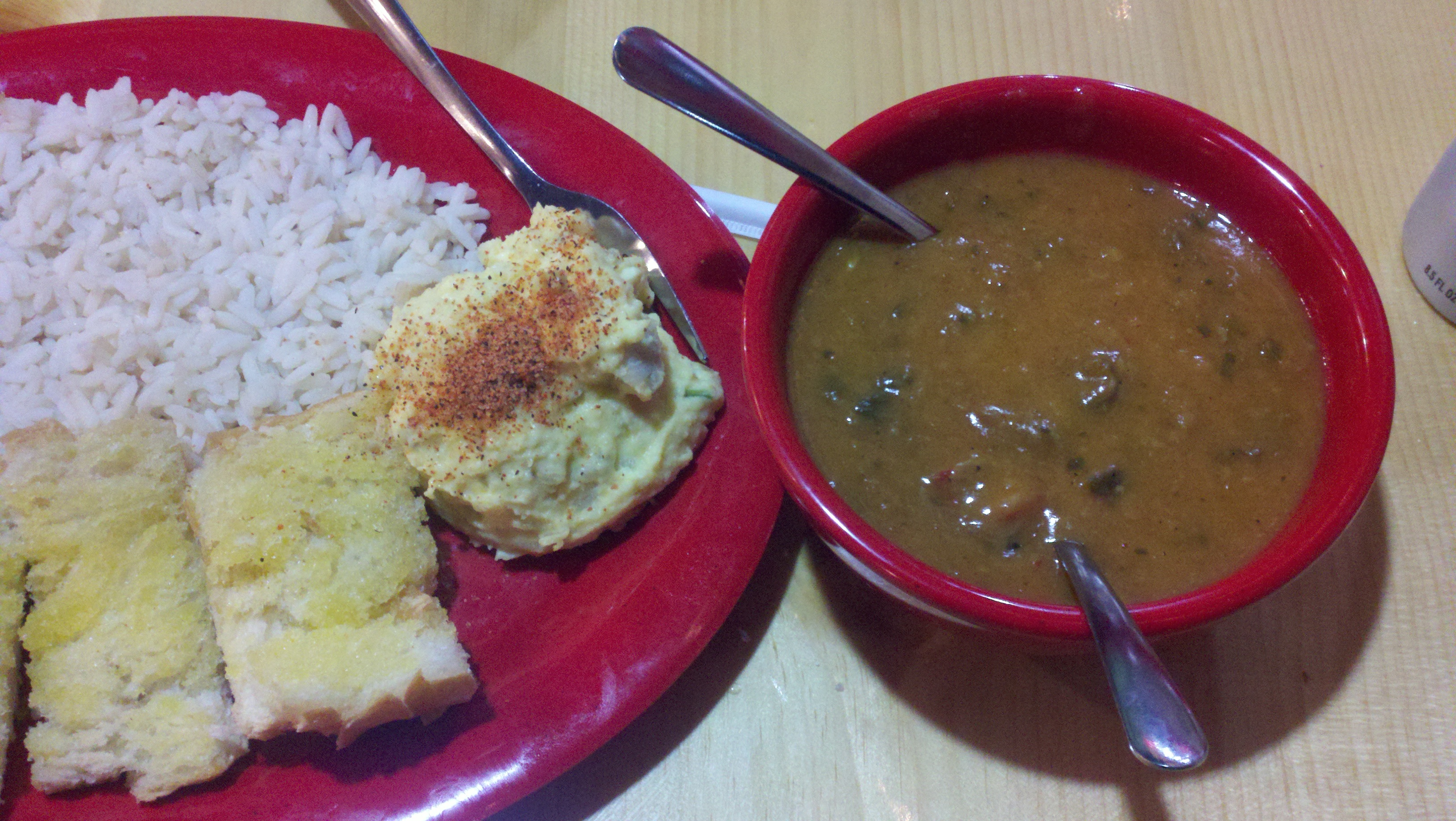 Prior to ordering dinner it was decided that we must try the Beignets so we made sure to leave some room in our belly's. Piping hot and dusted in powdered sugar this treat was the finale! YUM YUM is the final word! Nothing fancy here but the flavors, preparation and service at this restaurant are outstanding so I am shouting it from the mountain tops!
The Lost Cajun has two locations in Summit County, Colorado. Laissez les bons temps rouler, yes, we let the good times roll and you should too! Be sure to make a date for lunch or dinner there.
204 Main Street, Frisco, CO 970-668-4352
and
411 South Main Street, Breckenridge, CO 970-547-8330
Enjoy!
~MTN Town Magazine
Photo Credit: MTN Town Magazine
MtnTownViews.com is MTN Town Magazine's daily journal blogging about Colorado's mountain towns. Like them on Facebook and Follow on Twitter.
© 2012, MTN Town Magazine. All rights reserved. Republication, in part or entirety, requires a link back to this original post.
Please follow and like us: