Thanksgiving Recipes: Cranberry Chutney, The Mobile Chef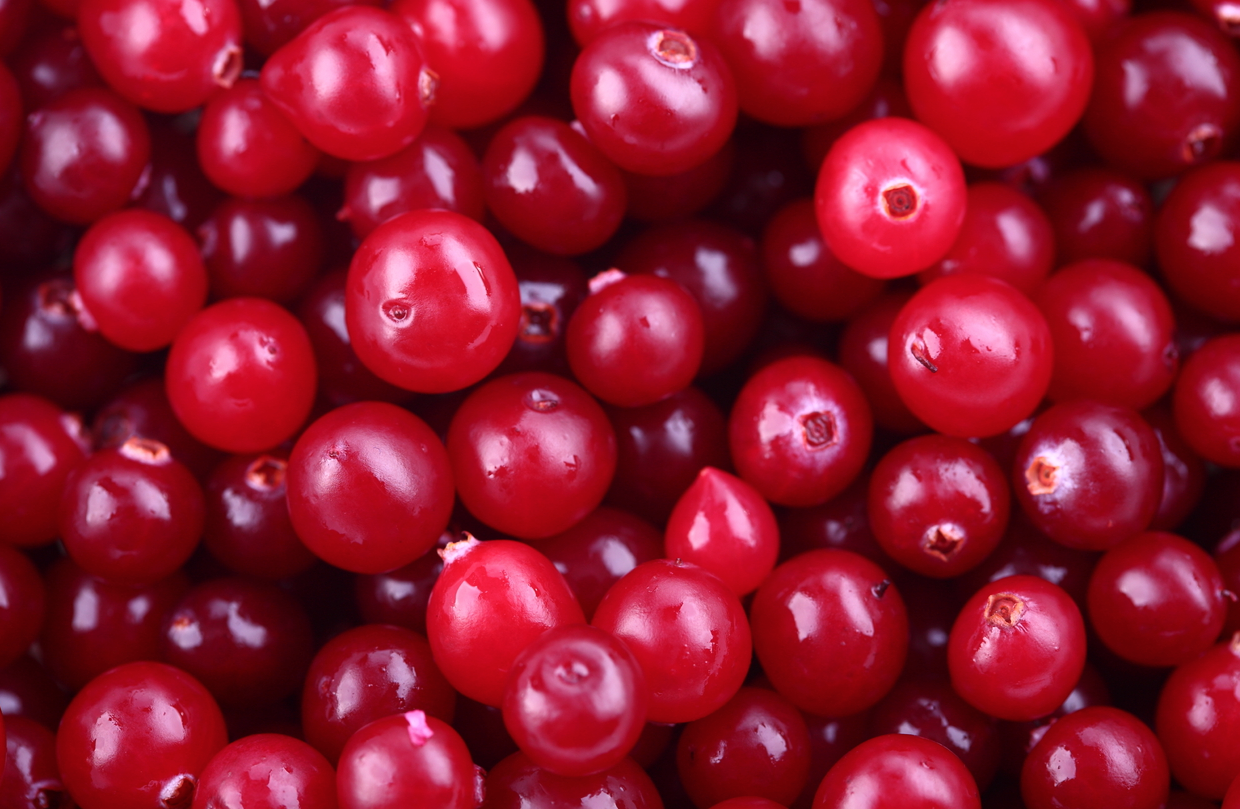 Here is a twists on a traditional Thanksgiving Cranberry side dish that my wife and I have adapted from the Indian cookbook, "The Best of Lord Krishna's Cuisine". Whole cranberries cooked with chopped dates and spiced with fresh green chilies is pictured here. Together with cardamom and cinnamon the tart flavor of cranberry balances out to an almost spicy result. Listening to the berries pop while cooking and mashing them up in the pan make good entertainment for the cook. The dish is incredibly simple to prepare and keeps well too.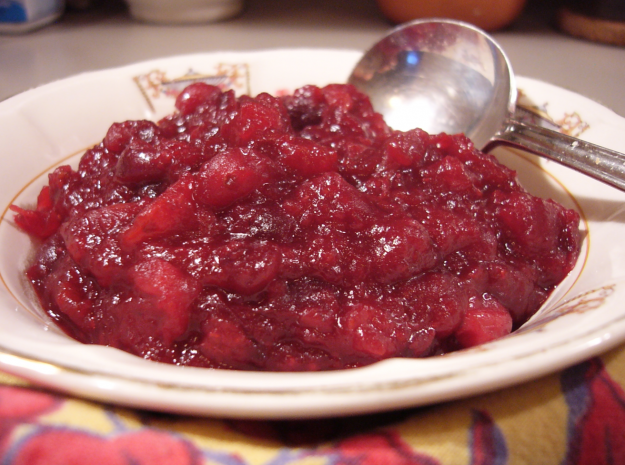 Cranberry Chutney
3 Inch Peice of cinnamon stick
3-4 Whole caramom seeds, crushed open
1 teaspoon Whole Cloves
1-2 Hot Green Chilies, seeded
3 Inch piece of Orange Zest
1/2 Cups Water or white grape juice
1/2 Cup Raw Sugar or Maple Syrup
1/2 Cup Pitted Dates, sliced
1 pound Fresh Cranberries
1) Tie the first 5 ingredients tothether in a small piece of cheescloth ( a coffee filter stapled closed also works if you don't have cheesecloth)
2) Combine the liquid, sweetner, dates, and spice bag in a heavy bottom, 2 qt  pan over moderate heat. Cook, stirring, unti the sugar disolves. Cover, reduce heat to low, and simmer for 1/2 hour.
3) Remove the spice bag, pressing it to extact the flavor. Stir in the cranberries and cook for 7-10 minutes until the mizture thickens and the berries pop. Use a potato masher to break up the berries if desired.
Happy Thanksgiving!
~Tom Castrigno, The Mobile Chef
Tom has been cooking and teaching all around Summit County as the Mobile Chef. His cooking roots go way back to the Sunday dinner table at his Italian grandparents home. Tom currently provides personal in-home chef service, coordinates a natural foods co-op, teaches cooking at the local community college and recreation centers, and has been host of "Cooking with Krystal" on KYSL radio, 93.9FM.