The Telluride Yoga Center- MTN Town Yoga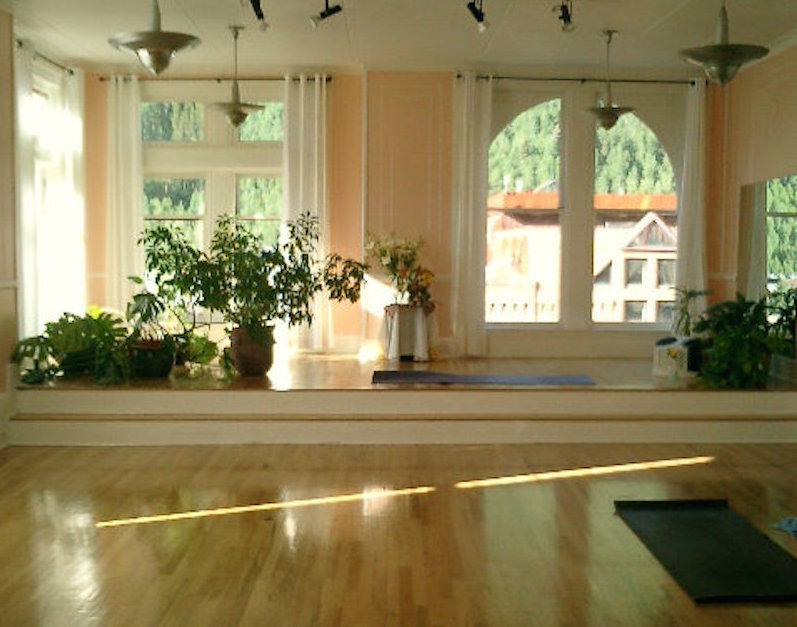 There is nothing better than practicing Yoga​ in an inspiring landscape. Add some very knowledgeable teachers, a peaceful, inspiring setting and your vibe will be taken up an extra notch. What is it about Telluride? Every time I head up the pass an overwhelming feeling of happiness descends upon me. I get a $%#@ eating grin and I tend to pump up the volume on my radio. For all of the great scenery, restaurants and events going on there is one place I always make a plan to visit, the Telluride Yoga Center.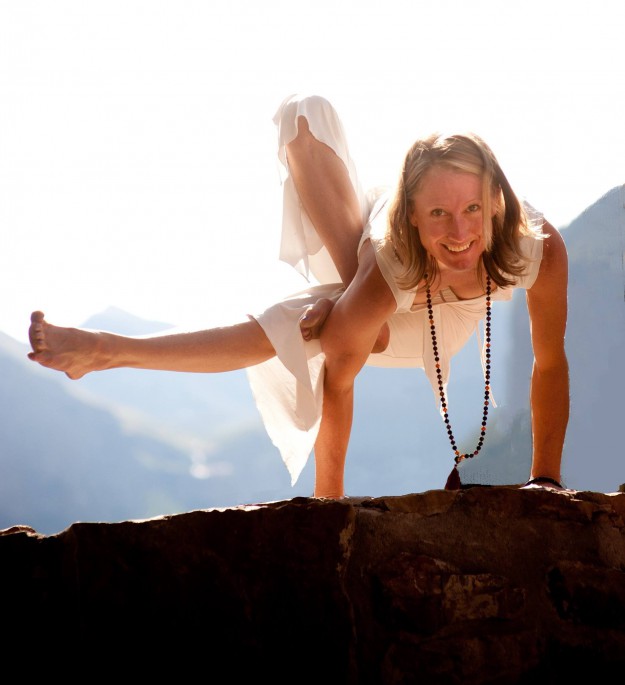 The Telluride Yoga Center provides a sanctuary for Yoga and other spiritual practices. The center offers a variety of classes led by talented instructors and host workshops with internationally respected teachers throughout the year.  Kristin Taylor and Albert Roer, opened the center together a little over three years ago. Business partner Albert Roer has found great joy from being involved and improving his own practice while Kristin of has spent the majority of her life studying Yoga and delights in passing on her knowledge.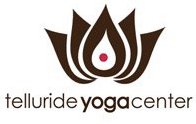 Growing up in Telluride Kristin began by taking some variation based classes at the age of 16. During college an Aushtanga based class was offered and she built upon her knowledge by reading B.K.S. Iyengar's Yoga: The Path to Holistic Health on a daily basis. It was in 2010 that she found her years of aggressive competitive skiing had really trashed her body. She did a 30 Day Yoga challenge that turned into months of daily training. Feeling her body heal through her practice was transforming and compelled her to continue learning and begin teaching.  As a teacher, Kristin's enthusiasm and sparkling personality makes the classes she teach and the center a joy to attend.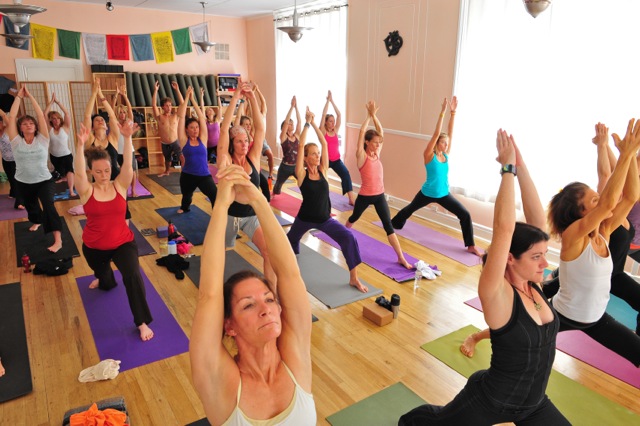 Kristin and Albert's vision is to make the Telluride Yoga Center a sacred, heart of the community where people of all ages and abilities can attend. The Center's new Intro to "Yoga for Stiff People" is a hit. A variety of Classes are held daily and range from open meditation, to Pilates, to other Yoga teachings. Rates for drop-ins are $16 and if you need a mat they charge a very reasonable $1 fee. Punch Cards as well as sustaining Kuhla memberships are available too.  The studio is located on the second floor of the Nugget Building, 201 West Colorado Avenue, Suite 201 in Telluride. Give them a call at 729-1673 or check online www.tellurideyoga.com for current information and events.​
~MTN Town Magazine
Photo Credits: joanie schwarz portraiture and Telluride Yoga Center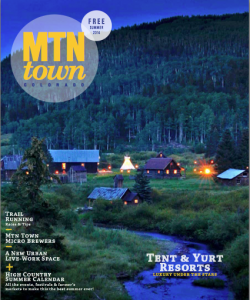 MTN Town Magazine
 is always talking about the latest and greatest in Colorado's mountain towns and resorts. Like us on 
Facebook
 and Follow on
Twitter
. Click the cover to read the Spring 2014 issue.© 2014 MTN Town Magazine. All rights reserved. Republication, in part or entirety, requires permission.