Labor Day Weekend in Colorado's MTN Towns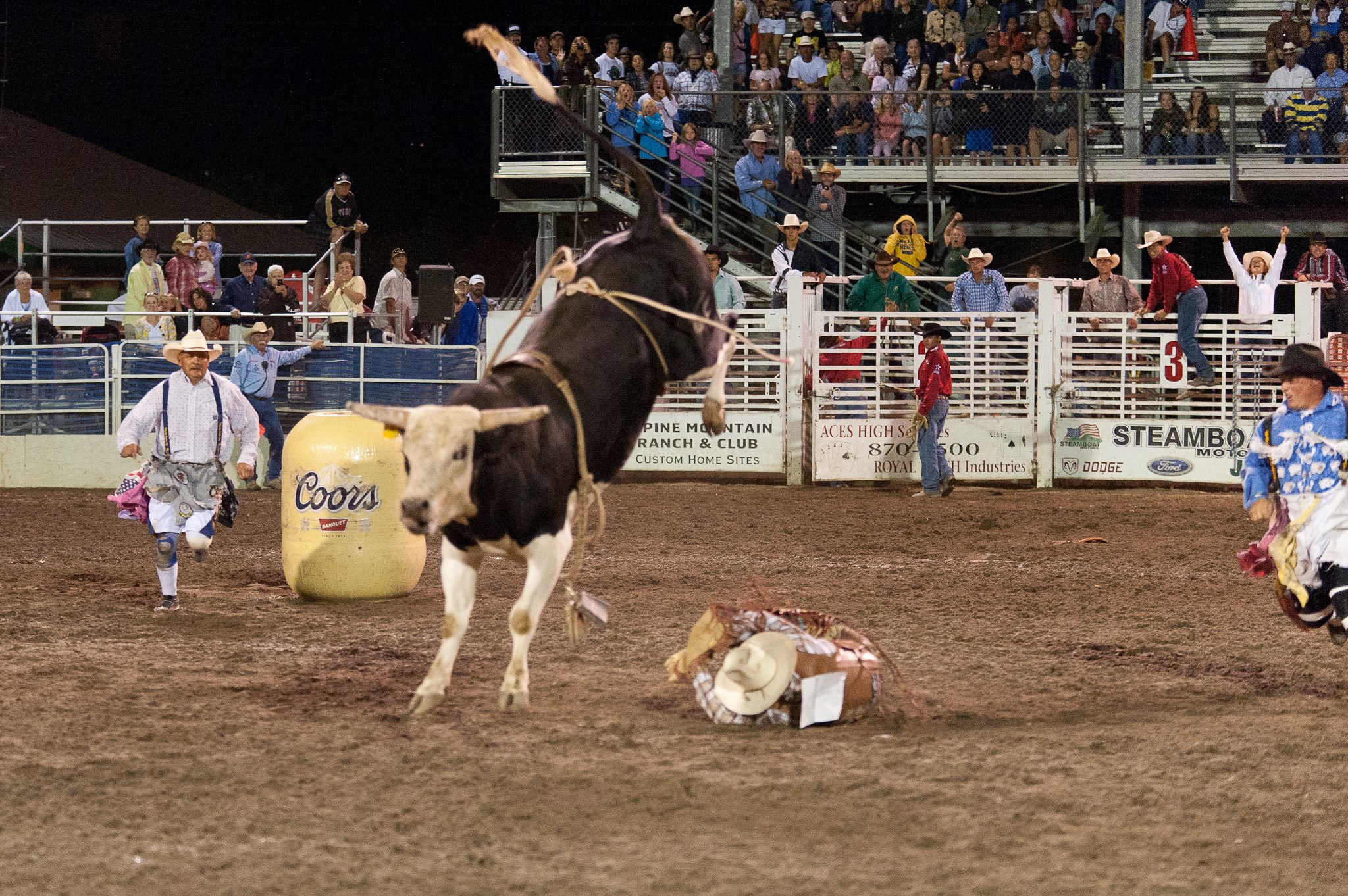 Labor Day in Colorado's mountain towns and resorts​ have a plethora to offer the local and visitor alike. We have compiled a list of events for you to consider for the long holiday weekend. Here is the 411:
August 26, 2014
Rimrock Rodeo, Fruita
Tuesdays all summer from June 3rd – Aug 26th and the Grand Finale will be Sept. 27th. | $8 per person or $25 for family (up to 4 people). Ages 10 and under are free. The evening kicks off Slack at 4:30 then Mutton Bustin' at 7:00 PM and the Grand March starts at 7:30 PM. See more at: http://www.visitgrandjunction.com/rimrock-rodeo
August 26, 2014
Bud Light Hot Summer Nights Concert Series Tuesdays, Vail
This annual free summer concert series is hosted at the Gerald R. Ford Amphitheater Tuesday evenings throughout the summer months. With shows ranging from rock to country to bluegrass to funk and beyond, the Bud Light Hot Summer Nights has become synonymous with summer for locals and visitors alike. For more information please visit http://www.visitvailvalley.com/general.asp?id=352
August 27, 2014
Snowmass Rodeo, Snowmass
Celebrating 41 years, the exciting and authentic Snowmass Rodeo is the longest running rodeo in Colorado. This authentic event takes place every Wednesday evening throughout the summer. Guests will experience a night of wholesome family entertainment and see a real rodeo. Watch saddle bronc and bull riding, team roping, barrel racing and more. Children can participate in the Calf Scramble and Mutton Busting. Enjoy a terrific BBQ dinner or something from the full cowboy bar. www.snowmassrodeo.com
August 27, 2014
Vail Summer Bluegrass Series featuring The Travelin McCourys with Bill Nershi, Vail
The inaugural Vail Summer Bluegrass Series will take place in Lionshead Village summer 2014. The Series will host nationally known bluegrass bands, local-to-CO craft breweries and feature the Lionshead Merchants Association. For more information please visit http://www.vailbluegrass.com/
August 27 – September 1, 2014
Motherlode Volleyball Classic, Aspen
Eighteen different divisions of play at seven sites see 700 teams from all over the country square off. Admission is free, and food and drink concessions and music are on site. http://motherlodevolleyball.com/
August 28 – 1 September, 2014
Vail Jazz Festival Labor Day Weekend Party, Vail
The Festival culminates in a unique mix of world-class musicians in a one-of-a-kind format that has lived up to its title, the Labor Day Weekend Party. Whether it's group performances, multi-artist jam sessions or the inspiring multi-media salutes to Jazz legends, the Weekend has a unique party spirit that attracts musicians and jazz lovers from all over the world. Each year, up-and-coming "young lions" play alongside the living legends of jazz in an intimate venue, surrounded by the natural beauty of Vail. With twenty five hours of performances throughout the weekend (morning, noon and night), the audience and musicians are connected in a manner that consistently inspires great performances. For information about each of the exciting elements of the Jazz Festival, please go to http://www.vailjazz.org/performances/vail-jazz-festival.html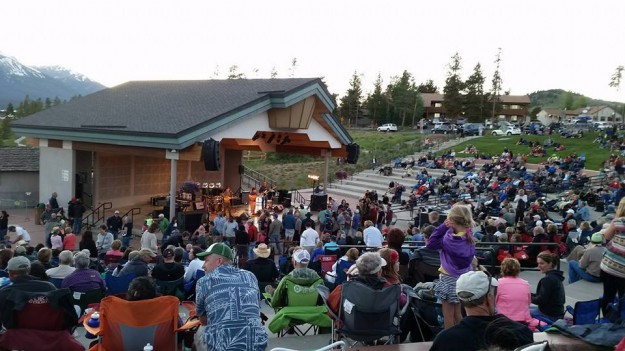 August 29, 2014 
Dillon Farmers Market and Friday Night Concert, Dillon
Hit the Dillon Farmers Market between 9am and 2pm for farm fresh goods and treats then stick around for the concert wit Missed the Boat at 7pm. Missed the Boat has been stunning listeners at live shows and over the airwaves throughout Colorado with their unique Americana-Jamgrass driven sound. MTB produces the energy infused, positive, and upbeat sound that radio listeners deserve and concertgoers love. With their consistent touring schedule and 7 submissions on the 2010/2011 Grammy ballots, Missed the Boat is taking the Colorado and national music scene by surprise. From lonesome high country bluegrass to Americana-fed rock n' roll, this is a music experience you will not want to miss. http://townofdillon.com/index.aspx?page=23&recordid=2950
August 29, 2014 
Doo Wop Denny's Dance Party, Silverthorne
HJoin local favorite, Doo Wop Denny, for a rockin' good time, as he takes the stage at the Silverthorne Pavilion to perform his last dance of the season!  This lifelong entertainer promises "music to bring out the rock & roll kid in you" with songs from the 50s/60s, island tunes and slow dancing. Doors open at 6:00pm and dancing takes place from 7:00pm – 9:30pm.  Optional fifties duds encouraged, poodle skirts, saddle shoes, Prom dresses, letter sweaters and more! Tickets are $12 in advance and $14 at the door.  Reserved tables of 8 are $96 in advance and must all be purchased together.  Call 970.262.7370 for tickets.
August 29 & 30, 2014
Dinner on the Train – Ribeye Steak & Trout, Silver Plume
Make your reservation today for a truly magical evening. Our casual dinners divide the mountain beauty of dusk and dark into two unique experiences covering a bit over two hours. Relax and be served in our heated, enclosed coaches.
June, July, August & September trains depart from Silver Plume Depot at 6:30 PM. October trains depart from Silver Plume Depot at 6:00 PM – Please allow plenty of time to arrive as traffic along I-70 can be unpredictable. $52.95 Adult $38.95 Child w/children's meal – Macaroni and Cheese. www.georgetownlooprr.com
August 29 – 31, 2014
JAS Aspen Snowmass Labor Day Experience. Aspen & Snowmass
Three days of world-class concerts on multiple stages, eclectic food, beverage vendors and more. Past acts have included the Black Eyed Peas, Jackson Johnson, Bob Dylan, Mumford & Sons and Keith Urban among many others. http://jazzaspensnowmass.org/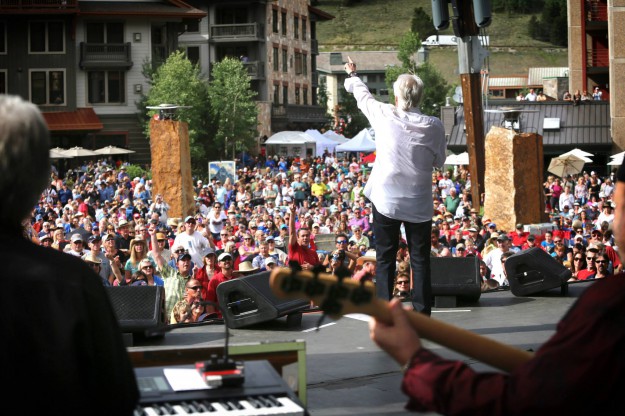 August 29 – 31, 2014
Copper Country, Copper Mountain
Copper Country is a free Labor Day festival tradition celebrating the best of the American spirit. Incredible live music, arts festival, and Copper Kids Arts & Crafts come together to make this Labor Day weekend event ideal for the entire family. The 2014 lineup includes Kenny Loggins and Wynonna & the Big Noise. For more information, visit Http://www.coppercolorado.com/summer/index.html
August 29 – 31, 2014
2nd annual Grand Junction Off-Road Event and Concert, Grand Junction
15 mile race on Friday, 30 mile race on Saturday and 45 mile race on Sunday. | Races will start and end in downtown Grand Junction and traverse the Lunch Loops Trail System. Common to all Epic Rides events, all participants and concert attendees will be required to donate two canned goods upon arrival. See event website for more information and to register to race. http://www.epicrides.com/index.php?contentCat=9  
August 29 – 31, 2014
Four Corners Folk Festival, Pagosa Springs
With onsite camping, an amazing venue downtown on Reservoir Hill, and 3 days of great music – Pagosa Springs is the place to be for Labor Day. There will be food vendors providing great festival fare on site all weekend, everything from bratwursts and roasted corn to Italian. Our vendors are great! Beer will be available to individuals 21 and over in the beautiful Beer Garden. Beer and wine is served in the VIP area to VIP ticket holders.  The Four Corners Folk Festival will celebrate 18 years of wonderful music over Labor Day Weekend with a HUGE lineup. For more information please visit http://www.folkwest.com/#!who_we_are/c1alk
August 29 – 31, 2014
JAS Labor Day Festival, Snowmass
The JAS Labor Day Festival is one of Colorado's premier music extravaganzas featuring national acts and three days of epic concerts. Headliners include Carrie Underwood, Earth Wind & Fire, Ziggy Marley, OneRepublic, and more. www.jazzaspensnowmass.org
August 29-September 1, 2014
Million Dollar Highway Bike Fest, Ignacio
The Four Corners Motorcycle Rally is the largest motorcycle rally held in the Four Corners area and the party's on over the Labor Day weekend for the 22nd year.
Rally Central at the Sky Ute Fairgrounds in Ignacio, Colorado, will again be giving away a brand new Harley-Davidson motorcycle. Bands, vendors, field events, and a number of poker runs take off from Rally Central. The Miss Four Corners Motorcycle Rally contest will also be held along with our trademarked Biker Bull Riding™. Numerous other contests, such as the bike show, tattoo and arm wrestling, start Friday and run until Monday. New this year is Extreme Midget Wrestling on Sunday. Of course there is tent and RV camping on-site. For more information please visit http://fourcornersmotorcyclerally.com/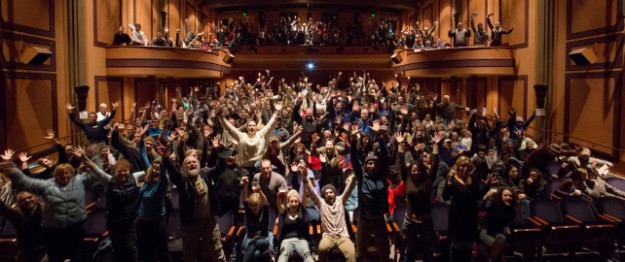 Photo Credit: Clifton Bend
August 29 – 1 September, 2014
Telluride Film Festival, Telluride
Each Labor Day weekend, the tiny mountain village of Telluride, Colorado triples in size. Swells of passionate film enthusiasts flood the town for four days of total cinematic immersion, embarking on a viewing odyssey, blissfully spending entire days in flickering dark rooms. The Festival take great pains to remain not a competition, but a celebration of the best in film — past, present and future — from all around the world. This is one weekend immersed in an unabashed carnival of film: viewing, breathing, eating, and talking cinema. This is The SHOW.  For more information please visit http://www.telluridefilmfestival.org/
August 29 – 1  September, 2014
Gourmet on Gore, Vail
This unique culinary festival offers an open-air tasting with world-class wine, beer and spirits paired with culinary delights from Vail's top restaurants right in the heart of Vail. Gourmet on Gore offers free admission and a variety of additional pairing events and a Tasting Tour to kick things off on Friday, August 29 which benefits a local charitable organization. The weekend continues through to Labor Day with the unique, open-air tasting experience of Brunch on Bridge Street. For more information visit http://www.gourmetongore.com/
August 29 – 1 September, 2014
Zoppé Circus, Winter Park
The Zoppé Circus returns to Winter Park Resort! The Zoppé Family Circus welcomes guests into the intimate 500 seat tent for a one-ring circus that honors the best history of the Old-World Italian tradition. Starring Nino the clown, the circus is propelled by a central story (as opposed to individual acts) that feature acrobatic feats, equestrian showmanship, canine capers, clowning and plenty of audience participation. Giovanni Zoppé, the sixth-generation circus performer who plays Nino, says the show aims higher than what passes for circuses these days. "We try to touch every emotion during the show," he says. "They'll laugh, they'll cry, and they'll feel for the characters. It's more of an event than a show." Come experience the history of Zoppé – An Italian Family Circus!  For more information please visit http://www.visitgrandcounty.com/events/index.php?eID=350
August 30 – 1 September, 2014
Town End of Summer Firework Celebration & Sunset at the Summit Concert Series- Back in the Day, Dillon

This Free Event begins at 7:00 PM at the 

Dillon Amphitheatre and features the a mulit-talented Old School Motown Band , Back in the Day. THE MUSIC IS SURE TO TAKE YOU BACK IN THE DAY AND BRING BACK OLD MEMORIES WHILE CREATING NEW ONES! We are a 7 piece band, led by the amazing voices of Nelson, Kreo and Sugar Bear completed by the mulit-talented professional musicians and singers. Our music is sure to keep you dancing all night long. All the music you hear is Live not recorded giving you what you are wanting when attending a show. 
This band is surely one to come out and see! Don't miss us!  http://townofdillon.com/index.aspx?page=23&recordid=2883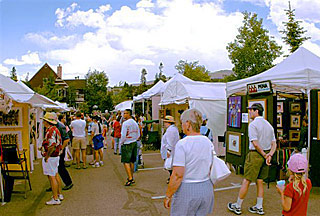 August 30 – 1 September, 2014
39th Annual Gathering at the Great Divide, Breckenridge
The 39th Annual Gathering at the Great Divide Art Festival is nationally ranked in the top 200 of fine art shows in the United States. The tradition continues over Labor Day Weekend and will feature over 100 artists with a wide range of mediums including photography, wood, glass, jewelry and pottery just to name a few. Located on Main Street at Wellington, this show is a highlight of Labor Day festivities in Breckenridge. http://mountainartfestivals.com
August 30 – 1 September, 2014
Labor Day in Breckenridge, Breckenridge
Bid farewell to summer with the challenge of a mountain trail run or the fun of a fundraiser rubber duck race. Sidewalk Sale Days lets gear junkies get great prices on summer favorites and the Great Divide Arts Festival features more than 100 artists. http://www.gobreck.com/events/community-events/labor-day-weekend
August 30 – 1 September, 2014
Labor Day Arts & Crafts Show, Estes Park
More than 100 booths feature a variety of hand-crafted goods during the Labor Day Arts & Crafts Show, a traditional Labor Day weekend event in Bond Park.  The show on August 30 – September 1 includes paintings and drawings, jewelry, metal work, clothing and tapestry bags, gourmet pantry items, home decor, wood carvings, doll clothes and toys, pottery, glass and more. It's a weekend that promises a fun day of unique shopping in Bond Park and throughout the core downtown area.
August 30, 2014
Peter Bradley Adams @ the Wright, Ouray
7:00pm at the Wright Opera House. For more information please visit http://thewrightoperahouse.org/
August 30 – 31, 2014
Wild West Air Fest & Labor Day Celebration, Steamboat Springs
Labor Day Weekend in Steamboat Springs, Colorado is packed with entertainment in the air, on the mountain and all over town! It's a Labor Day celebration for the whole family. The Wild West Air Fest features a vintage and warbird static aircraft display, classic cars, radio controlled airplane shows, Wings Over the Rockies KidSpace and much more! Admission is $6 for adults, $3 for youth ages 12-6, and FREE for 5 and under.  For more information or schedule of events please visit http://www.steamboat-chamber.com/signature-events/labor-day-weekend/wild-west-air-fest
August 30 – 1 September, 2014
Trestle® Gravity Series, Winter Park
Race in the 2014 Trestle® Gravity Series at Winter Park Resort and get your chance at taking home some of the thousands of dollars in prize money to be awarded throughout the series. For more information visit http://trestlebikepark.com/
August 31, 2014
Sundays @ 6 Concert, Gunnison
Join the Gunnison Arts Center at 6:00pm under the shade of Legion Park's large trees to enjoy a scenic summer evening and outstanding music featuring Two Faces West (Electric Blues). Bring picnics, lawn chairs and blankets. www.gunnisonartscenter.org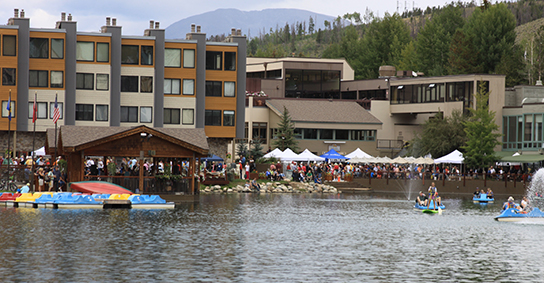 August 31, 2014
Taste of Keystone, Keystone
Bring a hearty appetite and prepare your taste buds for the best culinary event of the summer! The Taste of Keystone is a perfect way to experience Keystone's finest cuisine in a beautiful outdoor setting.  More information coming soon! http://www.keystoneresort.com/eventdetail/Taste+of+Keystone+2014.axd?year=2014&month=8&eventview=calendarview
August 31, 2014
XTERRA Women's OFF Road Triathlon, Steamboat Springs
XTERRA's first ever All Women's Off Road Triathlon! Both the Sprint and Olympic Race begin with a swim in Bald Eagle Lake, a beautiful private lake in the heart of Steamboat Springs. Athletes will transition from Bald Eagle Lake with a short ride then connect with Mt. Werner where they will enjoy an incredible system of trails on the bike and run. Athletes will finish at the base of Mt. Werner in Gondola Square for awards and after party.
The event begins at Bald Eagle Lake, 35565 South Hwy 40. Visit the Get Fit Family Racing site for more information and to register for the events http://getfitfamilyracing.com/xterra-snowshoe-series/
August 31, 2014
10k@10,000 ft, Steamboat Springs
Voted Best 10k in the state of Colorado by Colorado Runner magazine in 2010! One of the longest running races in the series, this is a classic. 10k and 5k trail races up on Rabbit Eras Pass at the Dumont trail head. Starts at the summit of old Rabbit Ears Pass Road. Take the Dumont Lake Road to the Rabbit Ears Monument and parking area. For more information on this event or to register online visit http://www.runningseries.com/races/10k_10000ft.php
August 31, 2014
Chili Challenge, Steamboat Springs
Chili competitors vie for honors in the red, green, other, cornbread and salsa categories.
Live music, beer and sodas, and children's activities are available. Enter your favorite chili recipe or vote for the coveted People's Choice Award in the 10th Annual Downtown Chili Challenge. The fun takes place on Sunday of Labor Day Weekend, downtown on 8th Street, join the fun, listen to live country music, and have a beer. For more Information please visit http://www.steamboat-chamber.com/signature-events/labor-day-weekend/chuckwagon-chili-challenge
August 31, 2014
Bull Bash, Steamboat Springs
Grab your cowboy hats and throw on your boots for The Rocky Mountain P.B.R. Bull Bash on Sunday of Labor Day Weekend. The top professional bull riders make a stop right here in Steamboat Springs! This thrilling event pushes 40 of the top professional Bull Riders in the world come to Steamboat to compete for over $15,000 prize money! Gates open at 3:00pm dirt flies at 5:00pm. This is a fun action packed event for the whole family! Tickets can be purchased at the Steamboat Springs Visitor Center, 125 Anglers Drive, with cash or check. For more information please visit http://www.steamboat-chamber.com/signature-events/labor-day-weekend/bull-bash
September 1, 2014
Marina Mutt Contest, Monday, Dillon
Dillon Marina. Dog lovers unite in an afternoon of fun as dog owner's show off their companions and compete for prizes. Registration starts at 12:00 noon, show starts at 2:00 pm. All proceeds benefit League of Animal and People of the Summit. Free, Family Friendly. http://townofdillon.com/index.aspx?page=39
September 1, 2014
2nd Annual Steamboat Color Run, Steamboat Springs
Join us for the 2nd Annual Steamboat Color Run. These events are hugely popular in cities throughout the country and represent a true celebration of family, happiness and fun!
The event will take place at the Rodeo Grounds at Howelsen Hill. There will be two options to choose from, a 1k or 5k route.
The premise of the Color Run is simple. Participants wear white (we will have white color run shirts available) and at certain distances throughout the event they get splashed with a different color of powder (corn starch). At the conclusion of the event everyone releases together a burst of colored powder, and participants finish splashed in an array of colors. These events are a true celebration and are meant to be 100% FUN! For more information or to register please visit http://getfitfamilyracing.com/color-fun-run-oct-1/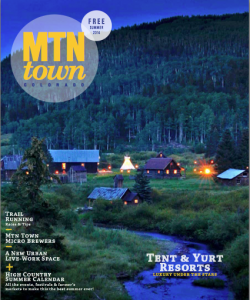 Mtn Town Views is 
MTN Town Magazine
's  journal blogging about Colorado's mountain towns and resorts. Like us on 
Facebook
 and Follow on
Twitter
. Click the cover to read the Spring 2014 issue.© 2014 MTN Town Magazine. All rights reserved. Republication, in part or entirety, requires permission.