Telluride 4th of July Party!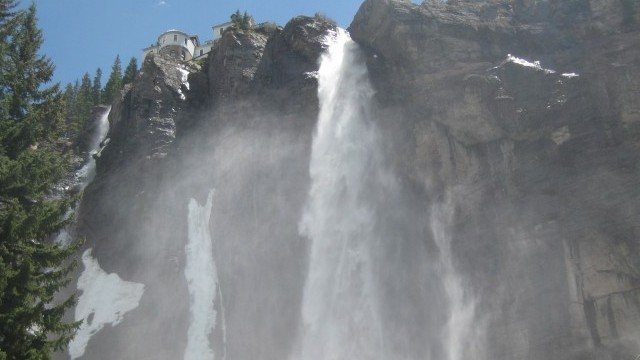 The Fourth of July is one heck of a party in Telluride, something that you really must experience. They take your typical Independence Day celebration with the picnics and the parades, and make it an unforgettable day and night in one of the most gorgeous small towns that this country has to offer.
The day kicks off at 11 am with the annual Fireman's Parade on Historic Main Street. You'll find festive costumes, impressive floats, music, and flybys above put on by the Air Force Academy in Colorado Springs. It is truly an amazing morning. But of course, the parade is just the beginning! It is the kicker to a whole day of good ol' American celebration. Plenty of barbeques and picnics are scattered about from local block parties to the famous Fireman's picnic in town park. For good food and good fun, look no further folks.  On this special day, town park will be host to a community barbeque where you will find a slip n' slide, potato sack races, pie eating contests, and much much more. Games are all free, and the wide selection of tasty eats is a mere $12 for adults and $7 for children.
This July, get your red white and blue on  in Telluride for what is sure to be an amazing day of community, fun, and the beauty that is the San Juan mountains. Aside from the special events happening all day long, there's plenty of ways to get out and work off those cotton candy, corn dogs, beer and soda. Check out our top five favorite hikes, or our favorite fishing, climbing, and mountain biking spots!
Fireworks have been cancelled this year but check out the video below. You will see that there is no shortage of fun coming on Wednesday. By the way, this is one of my favorite videos ever!
~Hart Roberts, Telluride.com
MtnTownViews.com is MTN Town Magazine's daily journal blogging about Colorado's mountain towns. Like them on Facebook and Follow on Twitter.
Photo Credits: Hart Roberts, Telluride.com
Video Credits: TellurideNewb.com
© 2012, MTN Town Magazine. All rights reserved. Republication, in part or entirety, requires a link back to this original post.