Breckenridge 4th of July Brings First Ever Airshow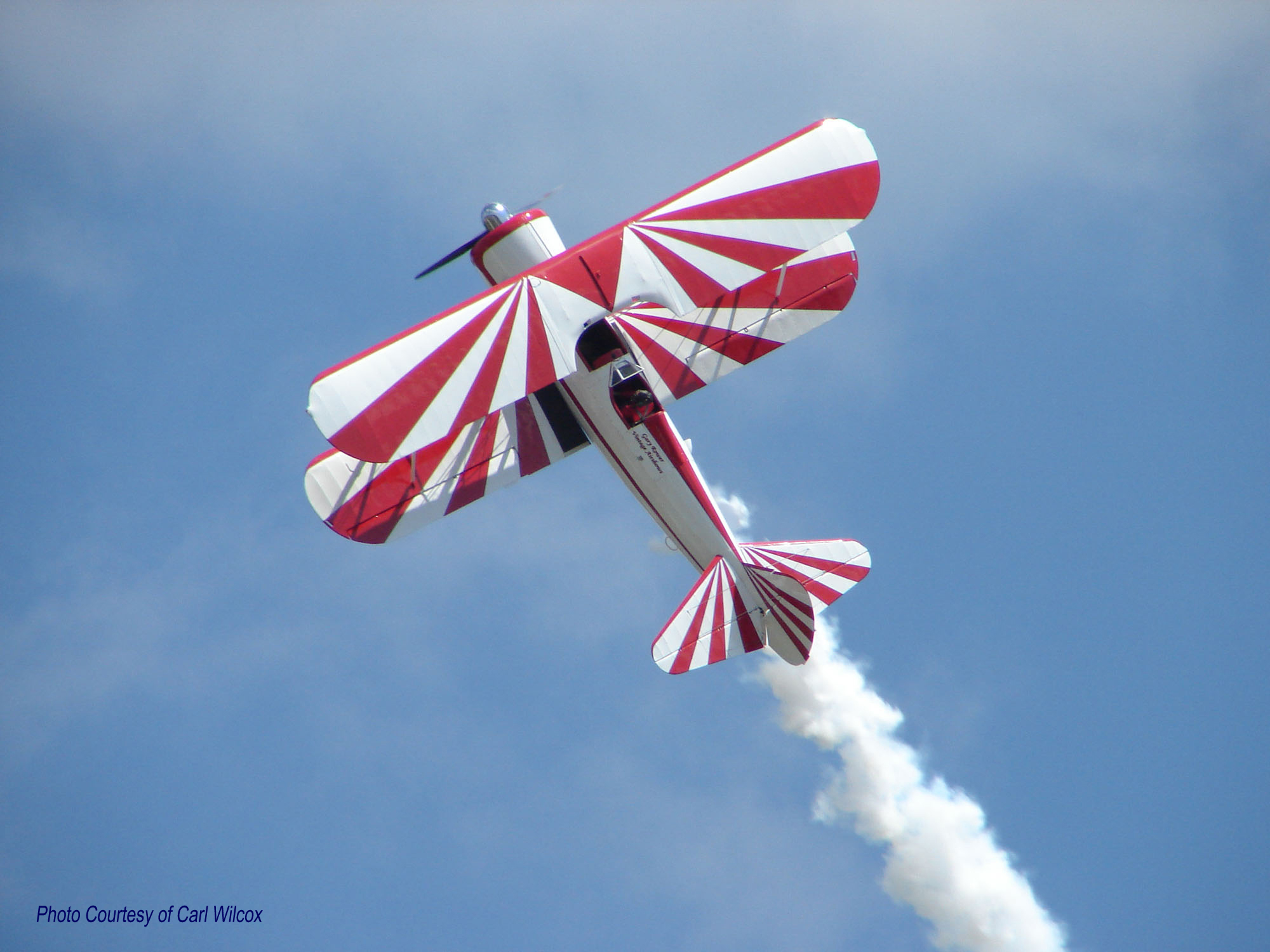 With the cancellation of fireworks just about every where in the state you can still look up to see something exciting in the air this 4th of July! Breckenridge is bringing Rower Airshows and Wild Horse Aviation to present Breckenridge, Colorado's first ever airshow at 11:30 a.m. on July 4, 2012. Pilots intend to perform at over 10,000 feet above sea level for what they say will be the world's highest airshow.
The new event takes place just after Breckenridge's annual July 4 parade on Main Street, from where spectators can see the show. These aircraft engines produce less power at altitude, which makes for a challenging and exciting flight.
Breckenridge's Independence Day Celebration includes a 10k trail race, free concerts, kids' water games and more. Visit GoBreck.com for a complete schedule and updates including band announcements, activity times and more.
Independence Day 10K Trail Run – This scenic 10k trail running race offers up some of the best views in the Breckenridge area, while finishing just in time to catch the Main Street parade and other festivities. 7:00 a.m. Register at www.townofbreckenridge.com or call 970.453.1734. Registration opens on April 9, 2012
The Firecracker 50 Mountain Bike Race – This mountain vike race launches the 4th of July Parade in front of thousands of spectators. Come cheer on riders as they embark on a 50 mile journey on the beautiful trails in and surrounding the Breckenridge area. Register early as this race fills up very quickly. Race will take place on Mains Street starting at 9:30am. For more informationwww.mavsports.com – registration opens on April 9, 2012
Fourth of July Garden Party – Annual Breckenridge Heritage Alliance Garden Party at the Barney Ford House Museum. Enjoy coffee, mimosas, and breakfast spread as you watch the Breckenridge Fourth of July parade in style from the best view on Main Street. 9:00 a.m. Cost Adavance ticket prices – Adults $40 ($75 day of), Children 12-6 $40 and Childrend 5 & under $10. Call 970.453.9767x 2 for more information.
Main Street Parade – The official parade will start at 10am with the Red, White and Blue Color Guard. Firecracker 50 Mountain Bike Race will start the paraded at 9:30am & it will take 800+ riders ½ hour to get down Main Streets in waves. Parade registration please call 970-453-5055. Reading of the Declaration of Independence by George Washington (C.J. Muller) – Following the parade in the Blue River Plaza.
Kid's Bike Decorating – 8 a.m. – 10 a.m. – Bike Decorating for kids of all ages at Father Dyer Church before the 4th of July Parade. They will have everything kids need to decorate their bikes and be in the parade.
Breckenridge Air Show – As part of the July 4th celebrations in Breckenridge, Summit County resident and professional airshow pilot, Gary Rower, and his formation partner, Buck Roetman, will be performing a world record setting airshow over the ski area in Breckenridge. The show is being billed as the highest show on earth and it is just that. No one has ever even attempted an airshow at this altitude because of the thin air. The show begins at 11:30 a.m. and will be seen over Peaks 9 and 10. This event is free!
Official Breckenridge Airshow Party and Silent Auction – 11:30 a.m. Highest Show on Earth (over Peak 9). 11:30 a.m. – 1:30 p.m. Food and Drink on the Trilogy Deck. 11:30 a.m. – 3:00 p.m. Silent Auction for airshow airplane rides (to benefit Summit Foundation). 3:00 p.m. Meet the pilots. Address: 233 South Ridge Street on the rear deck (next to South Ridge Seafood Grill). To attend please RSVP by July 3 to 970.453.2230 or email: info@trologybuilds.com.
Kids' Water Fight – Kids' can join the Red, White & Blue Fire Dept. in an old time water fight on Main Street. Free for kids to participate. A hit every year. 12:30 p.m. – 2:30 p.m.
Viper 'Show and Shine' – Vipers will be parked on Main Street allowing spectators to view the cars. 12:30 p.m. – 3:00 p.m.
Nitty Gritty Dirt Band – The Town of Breckenridge is thrilled to announce that the Nitty Gritty Dirt Band will be playing a free concert on July 4th at the Riverwalk Center, starting at 2 p.m. The iconic and profoundly influential Nitty Gritty Dirt Band, often cited as a catalyst for an entire movement in Country Rock and American Roots Music, continues to add to their legendary status. With multi-platinum and gold records, strings of top ten hits such as "Fishin' In The Dark" and "Mr. Bojangles", multiple Grammy, IBMA, CMA Awards and nominations, the band's accolades continue to accumulate. Their groundbreaking "Will The Circle Be Unbroken" album has been inducted into the U.S. Library of Congress as well as the Grammy Hall of Fame. NGDB's recording of "Mr. Bojangles" was also inducted into the Grammy Hall of Fame in 2010. Concert starts at 2:00 p.m.
Make plans for a great day of fun and music in Breckenridge this week, especially for 4th of July.
~MTN Town Magazine
MtnTownViews.com is MTN Town Magazine's daily journal blogging about Colorado's mountain towns. Like them on Facebook and Follow on Twitter.
Photo Credits: Rower Airshows (Air Craft Images), Carl Scofield (American Flag image)
© 2012, MTN Town Magazine. All rights reserved. Republication, in part or entirety, requires a link back to this original post.