Jumbo Reservoir – High Country Boaters, Head East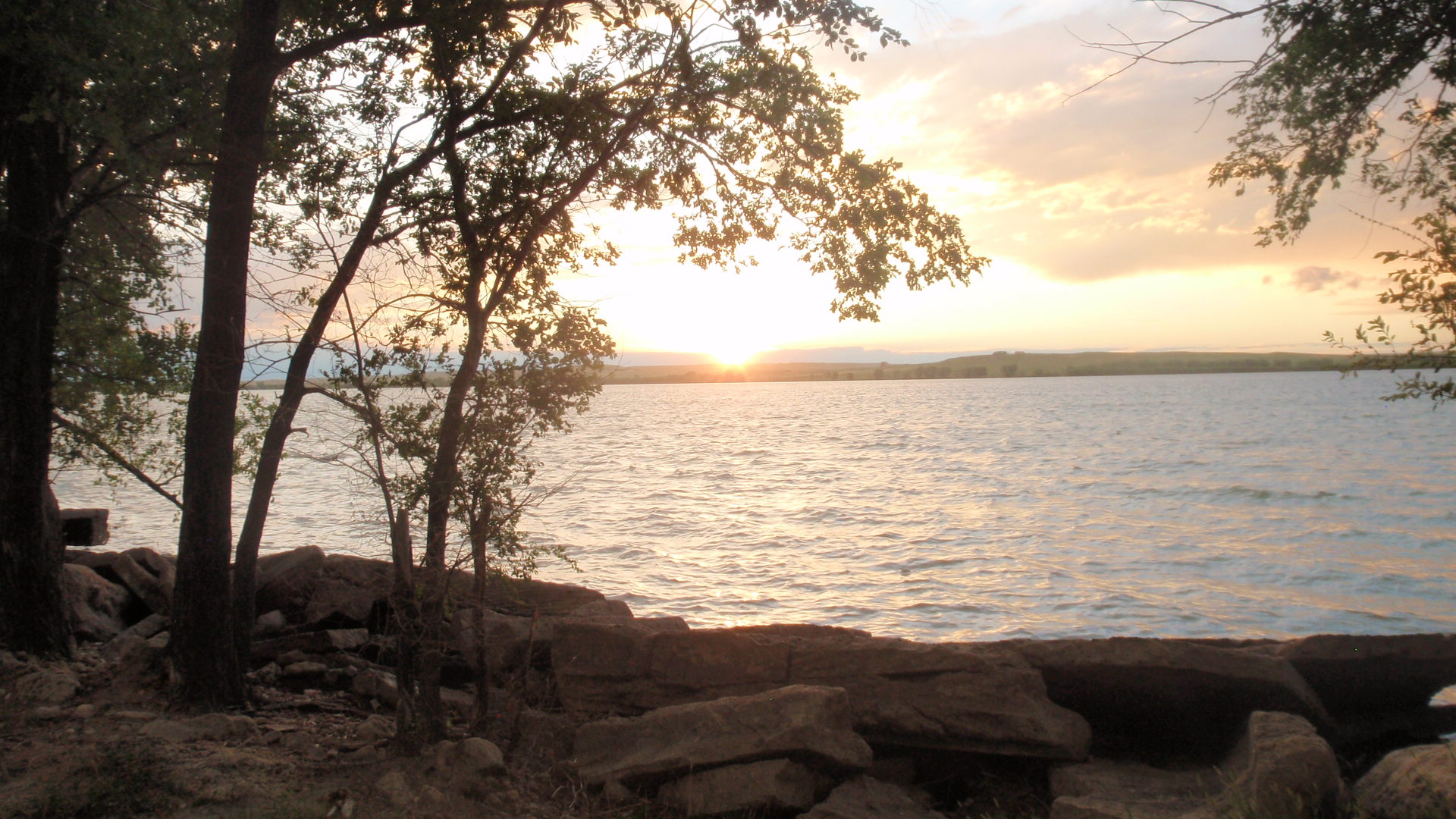 The majority of us here in our Colorado mountain towns always turn to the west when making a get-away from our daily lives and search for heat, it's interesting.  Unless it's Boulder or Denver or a front range community we rarely venture further than DIA. The lack of rain and low lake levels have left us looking for a place to go boating that would provide water, simple campgrounds and a relatively short drive.
On a friends suggestion, we packed the camper, hitched the boat and headed to Jumbo Reservoir. Located in the northeast corner of Colorado, 
Jumbo Reservoir 
proved to be an unexpected treasure.  Neatly manicured greens and ancient cottonwood trees shades each primitive campsite by the lakes edge. Rolling hills to one side and a view of the lake on the other provided the perfect backdrop for a relaxing evening by the fire.
The morning greeted us with hundreds of birds whooping it up and a perfect sunny, warm day. After a good cup of java and a little book reading we trailered the boat down to the boat ramp to explore the lake.  As we too love to fish we scoped out the coves and inlets. Walleye and Saugeye, Smallmouth Bass, Channel Catfish, Black Crappie, Bluegill, Rainbow Trout and Cuttbow all inhabit this warm water fishery. Gizzard shad have been introduced to provide forage for the million plus walleye that have been stocked since 2006. 
This trip however was all about the water sports.  Warm water that is clear, what a concept! Knee boards, skis and tubes were brought out. No need for a wetsuit or warm water to pour inside. The freedom to dive off the boat and swim for hours brought us all great joy and laughter! For two days we plowed the water with someone flying behind! It was like a new relationship and now I am in love.
So East it is, next time we will stay longer and bring our bikes. There is a ton of countryside with dirt roads to explore.  For all of you, a nice change of scenery and warm water is waiting.
Getting there: Take I-76 to the Red Lion exit (#155). Go 3 miles north to Highway 138, then 1 mile northeast to County Road 95, then 2 miles north to the reservoir. Alternate route to boat ramp take HWY 138 4 miles to RD 3. Then north to lake.
Fees: Habitat Stamp required to enter property.
Boating: All Boats Allowed. Boat inspections began May 1 at the east boat ramp from 6 a.m.-10 p.m., 7 days a week. The east ramp will be open for trailered watercraft use. All boat ramps will be closed at night. Beginning in August, boat ramps will be open Thursday through Monday from 6 a.m. – 10 p.m. The ramps will be closed Tuesday and Wednesday and at night. Overnight beaching of boats is prohibited.
Boating is prohibited from October 1 through the last day of the regular goose season except for craft propelled by hand may be used to set and pick up decoys and retrieve downed waterfowl. Boats prohibited within 50 feet of outlet structure.
~MTN Town Magazine
© 2012, MTN Town Magazine. All rights reserved. Republication, in part or entirety, requires a link back to this original post.