Sweet Coloradough – Glenwood Springs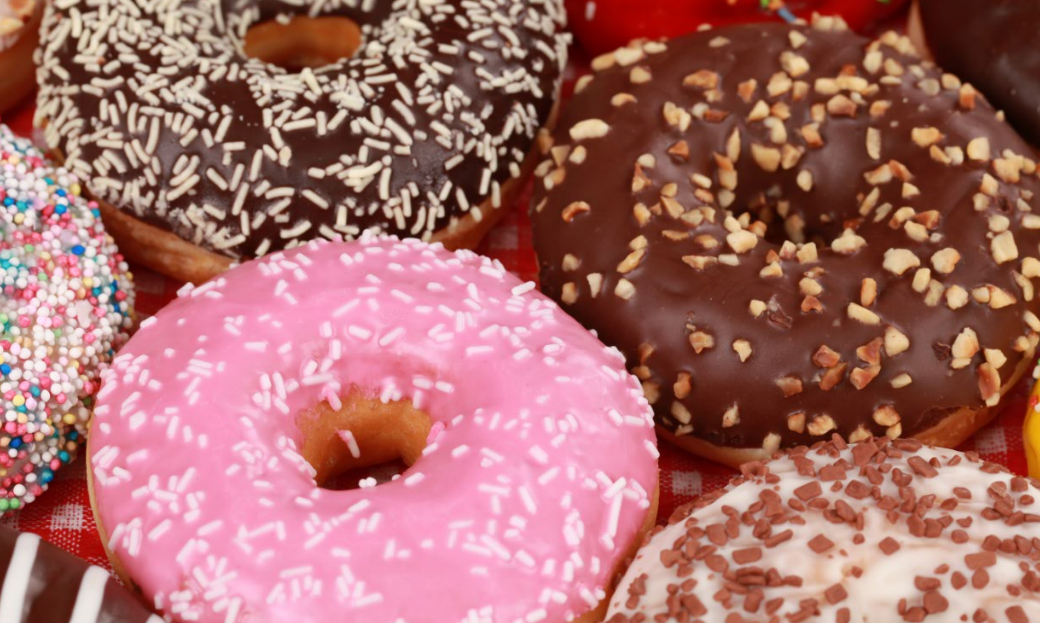 Life, liberty, and the pursuit of fried dough. Isn't there something in the Declaration of Independence about that? If not, there should be. After all, happiness for many often does indeed equate roughly to the sweet, warm and freshly fried Great American Doughnut–or some variation thereof. Talk about unalienable rights.
It comes as no surprise then that Sweet Coloradough, the Roaring Fork Valley's one and only doughnut shop, skyrocketed to local fame after opening in Glenwood Springs in May 2014. With doughnuts of the classic and cake varieties produced daily in a kaleidoscope of colors and flavors, it's no wonder that the shop has cultivated a beloved presence in the community in such a short amount of time.
Owner Aaron Badolato remembers the days before Sweet Coloradough opened its doors when he and his wife Anne and their young daughter first moved to the area from Denver. Suffice it to say that Glenwood Springs was suffering from a doughnut drought.
"When I moved here with my family a few years ago, there just wasn't anywhere to get a good, high-quality doughnut," he remembers. "Plus there wasn't anywhere to get a great deli sandwich–and I'm a person who eats a sandwich every day–so I really saw a need for both."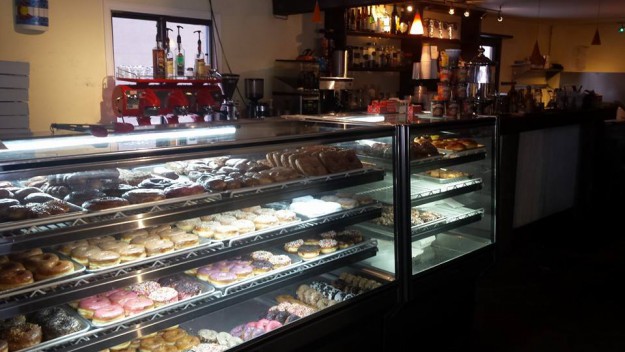 From one man's desire for a delicious treat came the idea for a local, community-oriented breakfast and lunch spot focused on top-notch ingredients, handmade goodness, and creative flair: Sweet Coloradough. Badolato envisioned a cozy, laid-back cafe–but what he got was something entirely unexpected.
"I had this thought that my wife and I could do the shop part-time, provide some smiles, do maybe 500 doughnuts a day," he says. "But no. From day one, it's been huge. We have been producing anywhere from 2,000-10,000 a day, and sometimes it is really just a matter of keeping up with volume."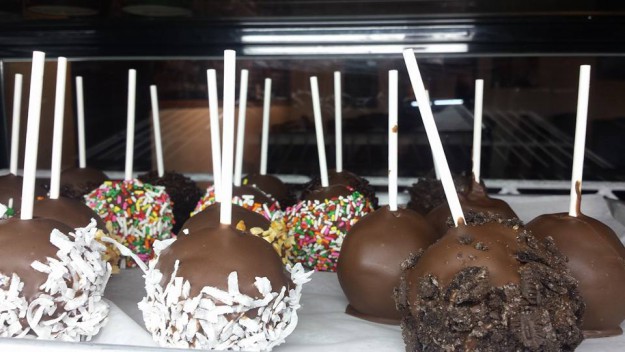 In its first month alone, Sweet Coloradough sold and gave away tens of thousands of its signature product. The community's message was clear: The People wanted doughnuts, and they wanted lots of them.
Badolato never looked back. Now two years into running a massively successful shop, he says that he has refined his process–and his products.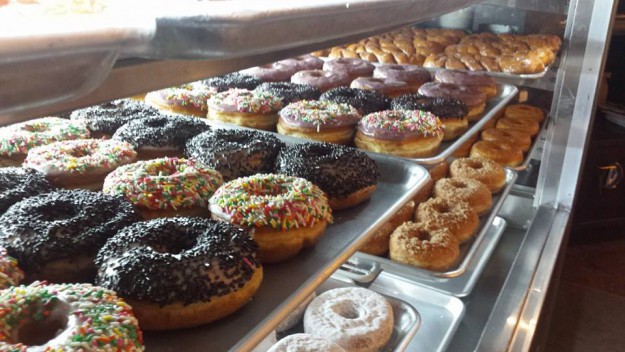 "I had no idea how to run such a busy restaurant because I had no experience doing this kind of thing before," he says. "I had a lot to figure out along the way, and we have a model that is much more efficient now. Plus, everything is made by hand–and there is a constant evolution of how to make a better doughnut every time."
So, what exactly is on the menu?
Let's start with the doughnuts. Trays of rich classic glazed and plump cake varieties fill the shop's cases each day, all sprinkled, sugared, powdered, or puffed with fillings. Then there are the long johns, the bear claws, and the fritters–oh, the fritters–that weigh in at half a pound. They have amassed something of a cult following.
"It takes us eight hours to make an apple fritter," Badolato reports. "And we like to say that it should take you eight hours to eat it, too. Those things are excellent for a day of rafting or skiing–they last a long time and are great to pack up and take with you."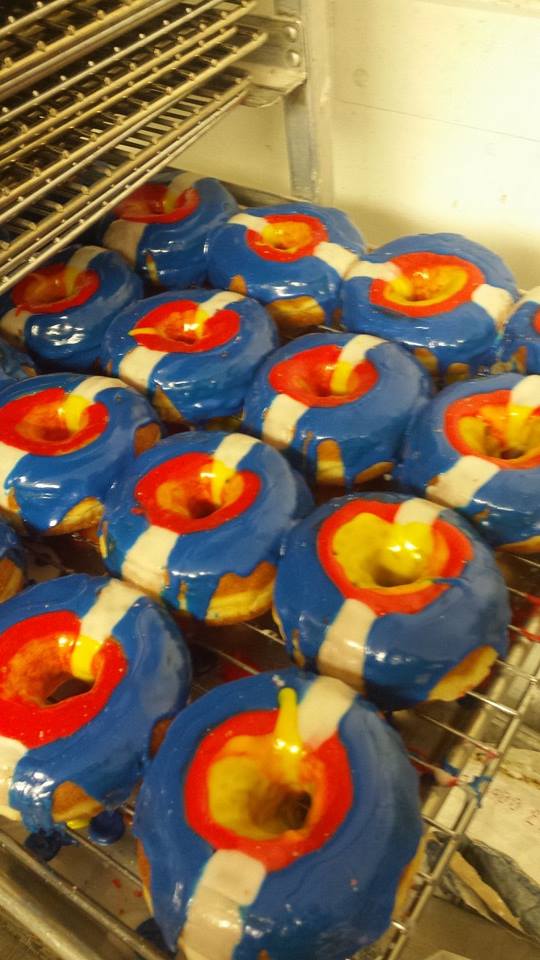 In addition to doughnuts and pastries, the shop offers a variety of coffee drinks, decadent gelatos, bagels, bread, and a full selection of breakfast and lunch sandwiches.
"Like I said, I'm a sandwich guy," Badolato notes with a laugh. "So the evolution of our sandwiches has been key for me. My favorite is probably our Reuben–we have a more classic version but also a turkey bacon Reuben with green chili."
Demand has consistently remained high over the past two years, and Badolato says the business continues to find new ways to wow its customers and keep them coming back for more.
"Doughnut sandwiches have been pretty big here, and they are something unusual that you definitely can't get anywhere else in this area," he says. "You can get a Reuben on a cinnamon roll, or a Philly cheese on a croissant-doughnut–and there are countless other variations. People love it."
Despite a level of success that would make anyone's head spin, Badolato has maintained a focus on the community that he says has been a fundamental component of his shop: from charity events and fundraisers to school meetings and church functions, Sweet Coloradough's doughnuts have appeared gratis at hundreds of Roaring Fork Valley happenings.
"We've given away over a half million doughnuts since we opened," he says. "For my wife and I, it's not just all about sales and business. It's about finding a way to make people happy and to do our part to help out, too."
With a scrumptious menu, a devoted customer base, and a heart for the community, it seems as though there is nothing Sweet Coloradough could want for its second birthday, except another location. In May, the shop will celebrate the expanded opening of its new Carbondale pad on Main Street beside the Community Food Co-op.
"We have been open from 7am to noon on Friday and Saturday mornings in Carbondale for a few months, but starting this summer we will also be open on Sundays and Mondays," Badolato notes. "We're really excited to have a bigger presence there."
The original Glenwood Springs location will also be celebrating the shop's birthday with sandwiches, beer, and free doughnuts from 3-6pm on Fridays through the month of May.
It has been a good couple of years for Sweet Coloradough. Badolato has his eyes on the future and his customers' appetites on his mind.
"I want this to be a place where someone could come every single day for the rest of their life and have something great and different to eat," he says.
So the next time you are in hot pursuit of fried dough–err, happiness–in the Roaring Fork Valley, swing by Sweet Coloradough.
"You just tell me how hungry you are–on a scale from one to 10," Badolato adds, "and we'll take care of the rest."
By Caitlin Causey for MTN Town Magazine
~ MTN Town Magazine– We are Colorado's Mountain Town Magazine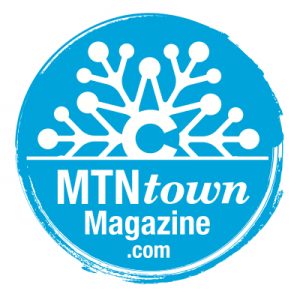 MTN Town Magazine Copyright © 2016 MTN Town Magazine all rights reserved.