SOL Paddle Boards – Growing an International Company in Telluride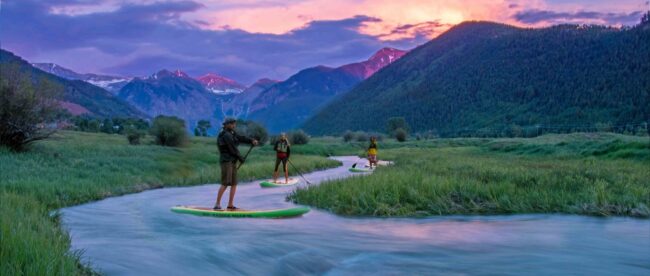 SOL Paddle Boards is Growing an International Company in the Heart of Telluride, Colorado
by Holly Battista-Resignolo
I remember the first time I ever saw somebody stand up paddleboarding. It was on the Colorado River. We had Eddy'ed out to relax and let the kids play along the shore. My peripherals caught the sight of a man standing and floating along with the current in the middle of the river. My head snapped to take in the view and I howled with laughter! I had never seen anything quite like it and I wasn't even sure if it was for real. I sought out a board to try and since that time it has become one of my favorite summer obsessions both on our mountain lakes, rivers and oceans.
I caught up with SOL Paddle Boards founder, Johnny Lambino last Summer in Telluride. We had met back in 2013 at the New Sheridan Hotel after I had started Mountain Town Magazine and he was launching his company. I remember his incredible stoke for life and the animated story he told me about starting his company after he had been in Brazil during a paragliding trip. He had brought along an inflatable SUP board to the beach at Ipanema where local beach-goers and vacationers took notice while he was pumping up the board and paddling along the shoreline. Like me, people were astounded!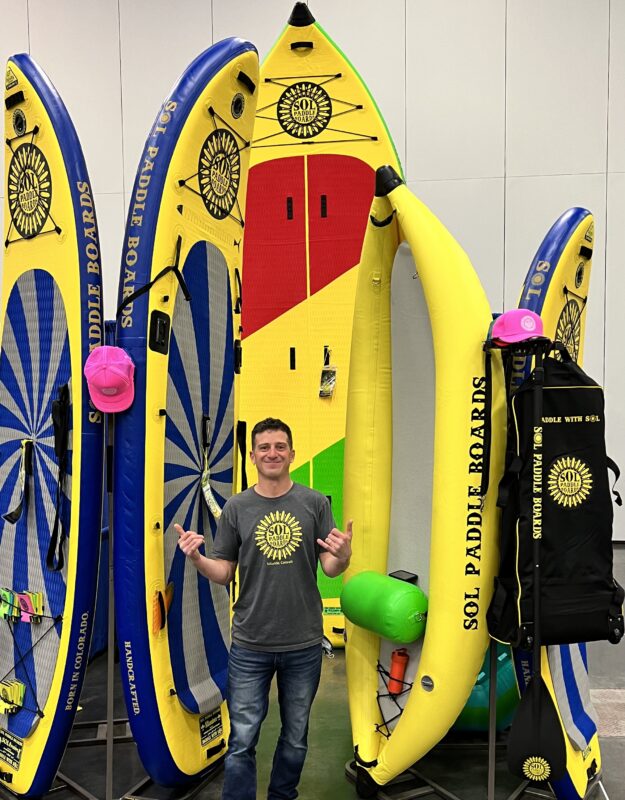 The strong attention to the sport on that day was where the seed was planted and SOL Paddle Boards grew. His board's signature Green and Yellow colors are a tribute to Brazil and certainly made his products stand out on roof racks around the state. It wasn't just the colors that drew attention to his products but the quality and affordable packages he made available to the insatiable public demand for the new sport of SUP. Through his years of kayaking experience and diligent research, he has crafted and continually upgraded SUP board technology to make one of the lightest, strongest, and most durable products on the market.   
Today SOL Paddle Boards offers something for everyone interested in River, Lake, and Ocean SUP along with Yoga-specific products as well. In addition, SOL has inflatable kayaks, tubes for both river and snow use (or just floating around with a beer in hand), and accessories galore. We love their Schrader Valve Adapter to inflate all of our products quickly.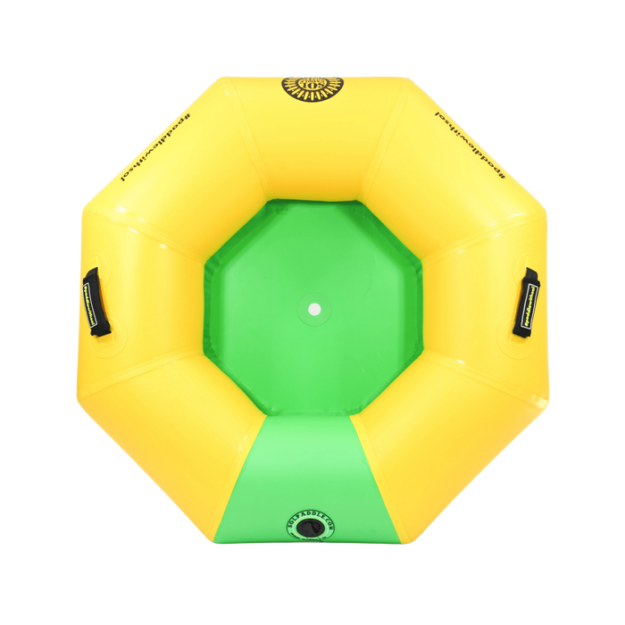 As a testament to their ingenuity and growth in the market SOL was chosen as a finalist their patent-pending GalaXy Stringer System and was on display at Outdoor Retailer's Snow Show this past January in Denver. This innovation places carbon stringers in an IXI shape on the bottom of the board for added stiffness and stability underfoot while transferring energy front-to-back (longitudinal) and side-to-side (torsional) for board control. The system is available in the GalaXY and Carbon GalaXY. The Carbon GalaXY utilizes a carbon PVC laminate on the GalaXy stringer System and the sidewalls, offering the most rigid board that SOL has ever produced. This was a huge honor for Johhny and his crew.
Watching this Telluride company grow over the years has been an inspiration. The power of water has been unmistakable for this homegrown company and mountain town entrepreneur's rise. Learn More:

Feature Photo by: Ryan Bonneau
Location: Telluride Valley Floor, San Miguel River
Stay in touch with all of our mountain town communities with our Event Calendar: www.mtntownmagazine.com/events-calendar
Visit our Story Sponsor: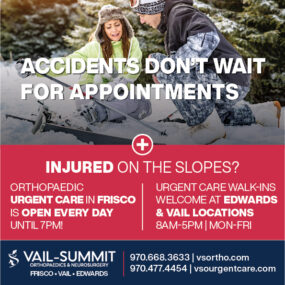 Mountain Town Magazine | We are Colorado's Mountain Town Magazine
Copyright 2020 MTN Town Magazine all rights reserved.