SnowSports Industry America Snow Show 2013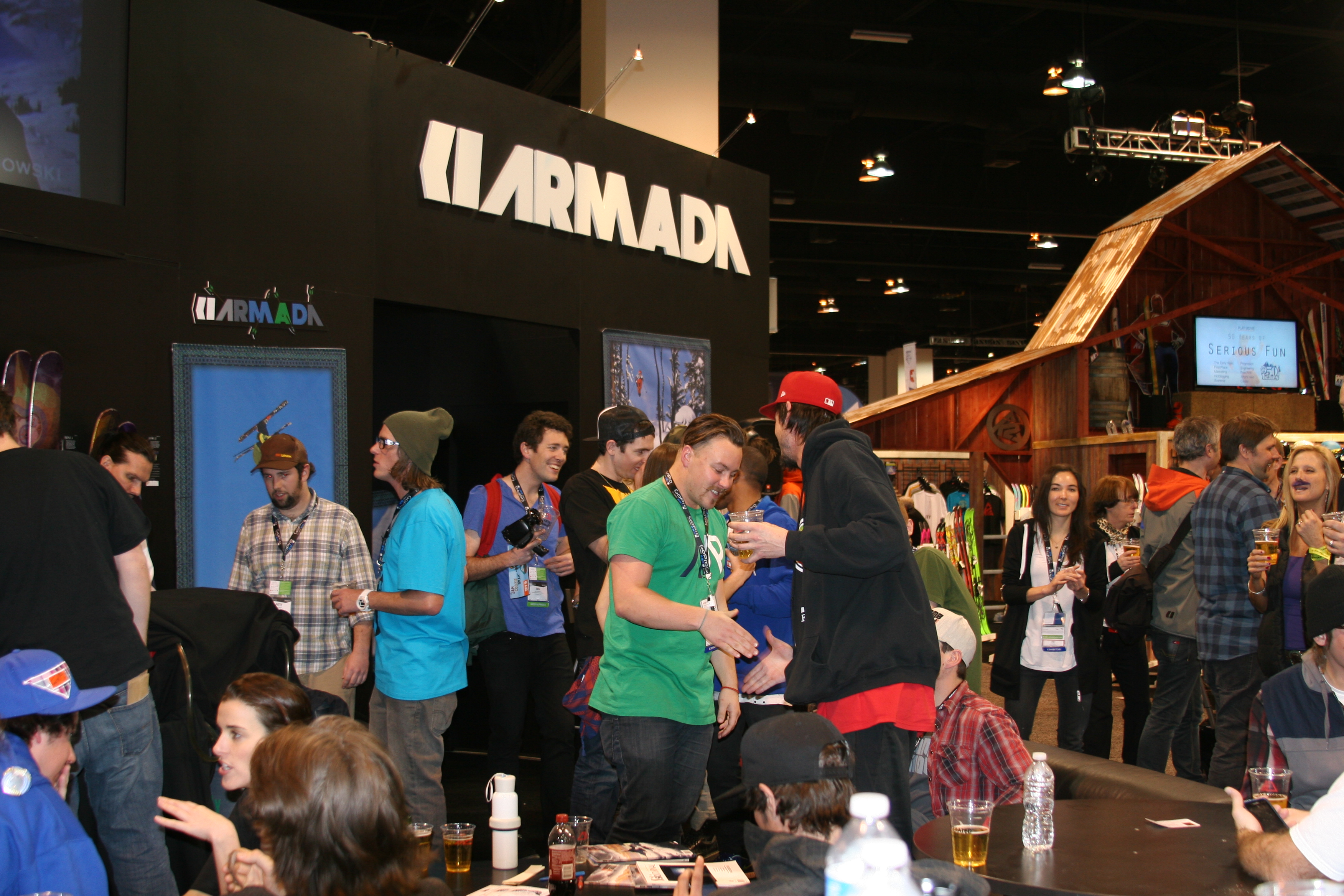 So we are packing our bags and getting ready to head to Denver! As much as I would like to get out and make some turns this event is too amazing to miss! So what is SIA? Why is it so Cool? Established in 1954, SIA annually produces the SIA Snow Show. This show is the largest snow sports industry trade show and networking environment globally. This group delivers invaluable data/research, support, marketing products, government affairs representation, services and programs on the snow sports industry and really that is what we love the most here at MTN Town Magazine – Snow!
SIA works collectively with all components of the snow sports industry; alpine, snowboard, AT, backcountry, telemark, cross country, snowshoe, apparel and accessories companies, retailers, reps, resorts, regional and national associations and Buying Groups. Guidance from these different sectors of the industry make SIA what it is today, an organization representative of suppliers, retailers and reps all with the goal of promoting the growth and development of snow sports.
They work to achieve this goal by leveraging each members' brands with the promotion of their products at the SIA Snow Show, in the media and through consumer outreach programs; getting more people on snow more often and making sure they are properly equipped and dressed to give them the best experience of snow sports.This is SIA's
Vision: To make North America the best snow sports market in the world!
So we are heading down to catch the event starting with the opening fashion show and our good friend Krimson Klovers new line. The SIA Snowshow is like a club/department store/ lounge! Folks were amped. From large companies to the small guy they are all here in Denver and I cannot wait to update you on them! Here's some images from last year. Recon Instruments – super cool:
A small company out of LA caught my attention with Beard Head hats. Ullr aficionados, take note. Awesome!
Another small company from the Keystone area has fun soft goods, super recognizable to locals.
And of course the big guys! GO Pro, Skull Candy, Obermeyer, Salomon, K2and… the list is HUGE! I was loving the Go Pro Race cars… I want to drive one!
Ran into a some great friends too! The Fat-ypus crew was there showcasing every ski you could want for a POW day like today!
so were those Junior Freeski Champions with their sponsor Faction Skis: Ian Borgeson, Cody Cirrillo and Drew Peterson! Nice face Cody ;  )  Look at that fat board! Gimme, gimme!!!
And the list goes ON!!! From large companies to the small guy they are all here in Denver and I cannot wait to update you on them!
~MTN Town Magazine
Photo Credits: MTN Town Magazine
MtnTownViews.com is MTN Town Magazine's daily journal blogging about Colorado's mountain towns and resorts. Like them on Facebook and Follow on Twitter. Click the cover to read the Winter 2012-13 Issue.
© 2013, MTN Town Magazine. All rights reserved. Republication, in part or entirety, requires permission.