Rollerskiing Races – A Colorado First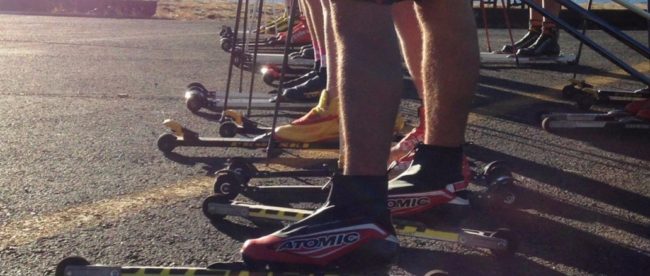 Have you ever heard of Rollerskiing? If you live in the mountains near a bike path then you have probably seen someone Rollerskiing. Nordic racers and Olympic hopefuls train on rollerskis during the offseason to prepare for their transition to snow once the ski season rolls (haha) around.
Rollerskis are skis on wheels that are used for practice and racing on asphalt. There are two types of Rollerskis – Classic and Skate offering the same muscle use as when you are on snow. Poles are adapted so you can use them to propel you on the hard surface with special adapters called Ferrules.
For the first time ever in Colorado, the Summit Nordic Ski Club in Summit County, Colorado is hosting a weekend of rollerski races in Breckenridge. On Saturday, July 27 and Sunday, July 28, 2019 you can witness this cool sport as teams from around the US compete.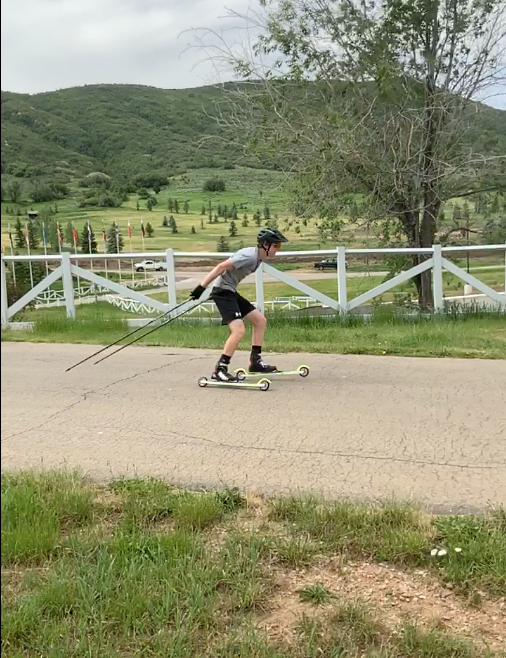 Information for the Inaugural event is as follows:
RACE INFO:
Saturday, July 27th – Skate Sprint Day
U14 and younger race (skate) an agility course that is roughly 250 meters. Racers will get to complete the course three times and the best time will count. We will have a preview period before the timed races. Racers have unlimited access to the course during the preview period.
U16 and older will do a 200 meter Roller Ski World Cup-style skate sprint with a qualifier plus elimination rounds. All racers will advance to rounds.

Thanks to Swix SNSC will have matched skis for the sprint races. This means we will provide the skis to racers to ensure a fair race. Most skis will have NNN bindings. If you use SNS boots please indicate so on your registration (deadline – July 20th).

Parking — will be plentiful at Colorado Mountain College which is very close to the race start.
Tents are welcome and a good idea to provide shade. You must have four corner weights of at least 25lbs. We will be inspected and you will have to take down any tent without weights.
Sunday, July 28th – Hill Climb
Parking — will only be available on Tiger Road. Racers will need to ski to the start. NO PARKING AT THE GOLF COURSE.
Classic Technique, individual start.
3K and 5K courses both open to all ages.
While we are calling this a "hill climb" there is some variation in terrain. Racers will finish at a higher point than the start and will be shuttled back. No downhill roller skiing will be allowed.
We cannot provide matched skis for this event, therefore, will require all racers to have normal (resistance 2) wheels in order to race.
There will not be a stadium area as we are racing through a neighborhood. Sorry, no tents.
CASH PRIZES FOR TOP MALE AND FEMALE FINISHERS IN THE SPRINT AND 5K
For Further Information head to www.summitnordic-skiclub.squarespace.com
Keep up on Colorado mountain town events and music here: www.mtntownmagazine.com/events-calendar/
Mountain Town Magazine | We are Colorado's Mountain Town Magazine
Copyright © 2019 MTN Town Magazine all rights reserved.