Mountain Town Magazine Summer Fall 2019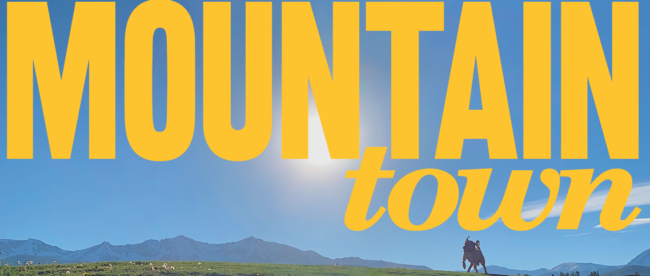 Wow, it finally got warm. Summer actually feels like it arrived and I am enjoying the warmth and late start to the mountain hiking season. At 10,000ft, it takes a little longer for the leaves, flowers, and grass to get going. The canopy of green is popping up high, along with a profusion of wildflowers and mosquitos…note that little sucker on my leg. Sitting was not an option except for a quick photo.
So here we are putting out the Summer/Fall issue of Mountain Town Magazine, and we are excited to tell you about all of the great music playing up high and down low. There is not much of a mud season anymore, and events abound into the winter.
CLICK ON THE ARROW in the image below or click this link: www.issuu.com/mtntownmagazine/docs/mountain_town_magazine_-_summer_fall_2019_issuu
To Read It Cover to Cover!
We open the magazine with our story on Frisco. I love this little town. It packs a big punch of fun along with delicious dining options. It is my go-to each morning for paddleboarding, an afternoon ride, and a coffee or cocktail. I love the challenge of powering up Mount Royal and relaxing later at one of the towns incredible restaurants. The town's shopping options are unique too.
We have some trip ideas within the pages of the magazine. These great stories will make you want to pack your bags and head out with a map and intel on the Historic Colorado Hot Springs Loop. Did you know we have a Colorado Spirits Trail? We highlighted our mountain town distilleries in this article, and you might want to check the ones that sit along the Hot Springs trail. This is an indulgent way to get to know our mountain towns and take time for yourself.
Like to fish? Want to live in a mountain town? Check out the Real Estate section; we have some properties that might interest you. Many are chock full of additional area amenities to get you outside.
Oh! We have a new department, Pets. If you live in a mountain town, then most likely you have a pet. My pup goes everywhere with me, and we want to make sure all of our fur babies are well taken care of. Check it out on page 24. The Pet page will be a permanent part of our magazine.
As always we have some great suggestions on where to eat so read, enjoy and get out, it's time for summer and then the glorious return of fall; the reason we stayed!
Cheers!
~ Holly Battista-Resignolo, Publisher
If you would like our Magazine delivered to your home or business then click the link below and Subscribe: www.mtntownmagazine.com/subscribe/