This Memorial Weekend kick-off your summer fun in Buena Vista, Colorado with Paddlefest.
This is one of our favorite summer season events. A warm sun and cool river scene await you as Paddlefest offers endless fun and interactive opportunities May 24th through May 27th. Demo 2019 paddle gear, choose from a host of on-water, kayak and stand-up paddleboard (SUP) workshops and talk to the industry experts about this year's best new gear.
The event is host to professional and amateur kayak and SUP competitions; running, bouldering, and bike races; river competitions; kids clinics and fitness and yoga workshops; free flatwater and whitewater demos; and is a weekend of music, locally produced libations and fun-filled celebration of outdoor activities in Colorado.
This year, Paddlefest will also be the host for the 2019 US National Freestyle Championships, the official team trials for the USA Freestyle Kayaking Team that will represent USA at the World Championships.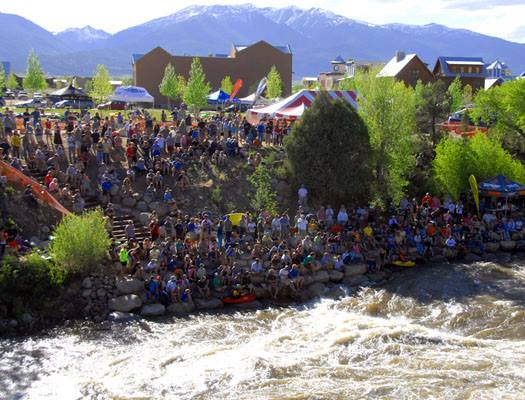 Paddlefest draws thousands of paddlesport newbies and enthusiasts from around the region to learn, share, watch and celebrate what paddling and other outdoor pursuits have to offer. The quaint town of Buena Vista, Colorado hosts multiple event venues including a flat-water demo center at the Town Pond, a playpark on the Arkansas River and a Main Street event location.
Paddlefest weekend, is also host to the Annual CKS Gear Swap and Storewide Sale. CKS is Colorado's largest paddlesports retailer, and this is one of the largest paddlesports gear swaps in the state. Don't miss this chance to sell your old gear and get into something new at bargain prices.
CKS Main Street and Paddlefest are committed to educating the next generation about outdoor recreation and providing youth with safe, fun access to outdoor activities. Paddlefest has endless opportunities for kids to learn new skills and experience water and land-based outdoor sports in a safe and fun environment, all in pursuit of its mission to connect kids with outdoor activities and to create life-long outdoor enthusiasts.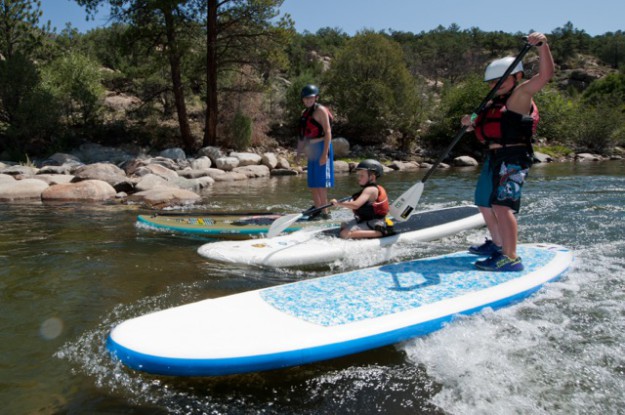 Paddlefest raises funds and awareness for local non-profit organizations, and this year's beneficiaries are ElevateHER and the The River Fund at Chaffee County Community Foundation.
ElevateHER is a nonprofit organization based in Chaffee County, Colorado that uses a holistic approach to programming that lets us nurture each girl's mind, body and soul.
CKS Paddlefest has a mission to give back to the whitewater community and is excited also to support The River Fund at Chaffee County Community Foundation (CCCF) which benefits our Buena Vista River Park and the community that feeds it. The River Park is the heart and soul of our community — whether you are a biker, hiker, kayaker, or here for the sights.
Head to the event website to plan out your days and schedule time to learn a new sport or a skill you want to master this season:
Mountain Town Magazine | We are Colorado's Mountain Town Magazine
Copyright ©2019 MTN Town Magazine all rights reserved.