Pact Outdoors – Charmin Lilies Be Gone with Pact Outdoors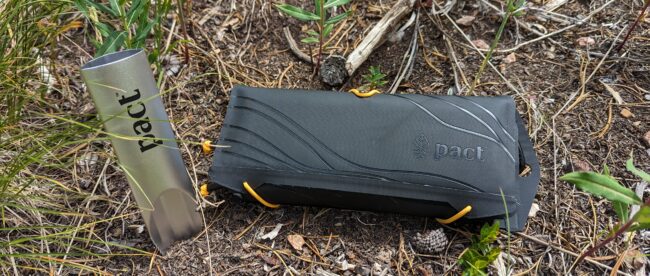 Pact's bathroom kits contain everything you need to keep yourself clean when nature calls in outdoor spaces
No Shit!? Finally, a company dedicating itself to the message that Everyone Poops, but they shouldn't need to leave it under a rock or next to a river. Those "Charmin Lilies" are not a very pretty varietal… we know you have seen them, those tufts of white sticking out from under rocks or tucked into a bush or sometimes right out in the open along a trail.
Our ecosystem is fragile and with the increase of budding outdoors-folk heading out on the trail, this is one movement that needs some help. That is where Pact Outdoors comes in. They have crafted one of the coolest kits for people to attend to a very personal need, pooping in nature.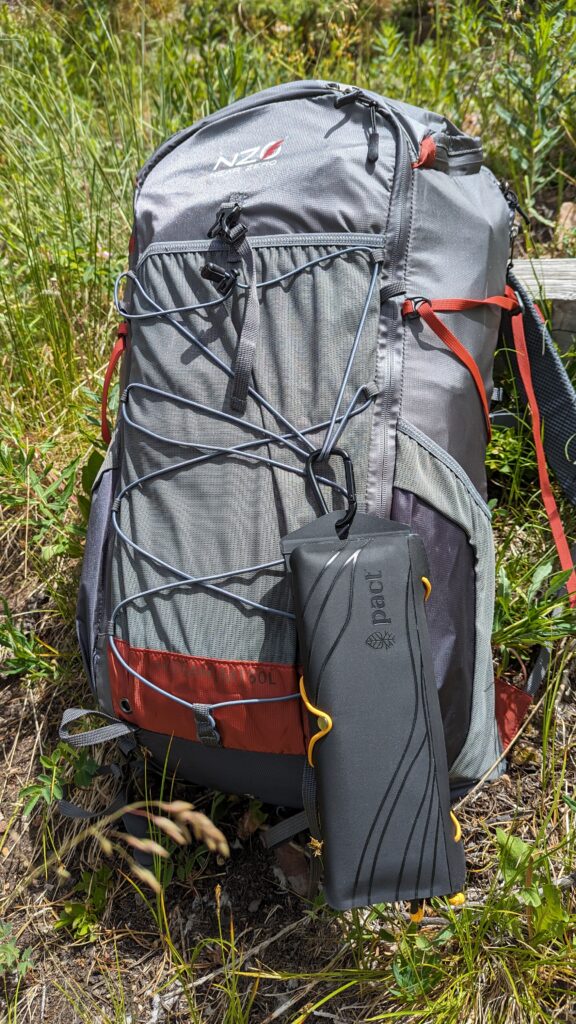 Does a person poop in the woods? Yup, and when they do they don't always follow the rules and this threatens our waterways, wildlife, and overall public health. Pact's new Bathroom Kits for your Outdoor Adventures help you feel cleaner and better about one of the most natural processes our bodies perform, eliminating waste. This new company is actually pretty cool. They have developed several different kits and instructions on how to properly poop in the woods to keep our public lands pretty.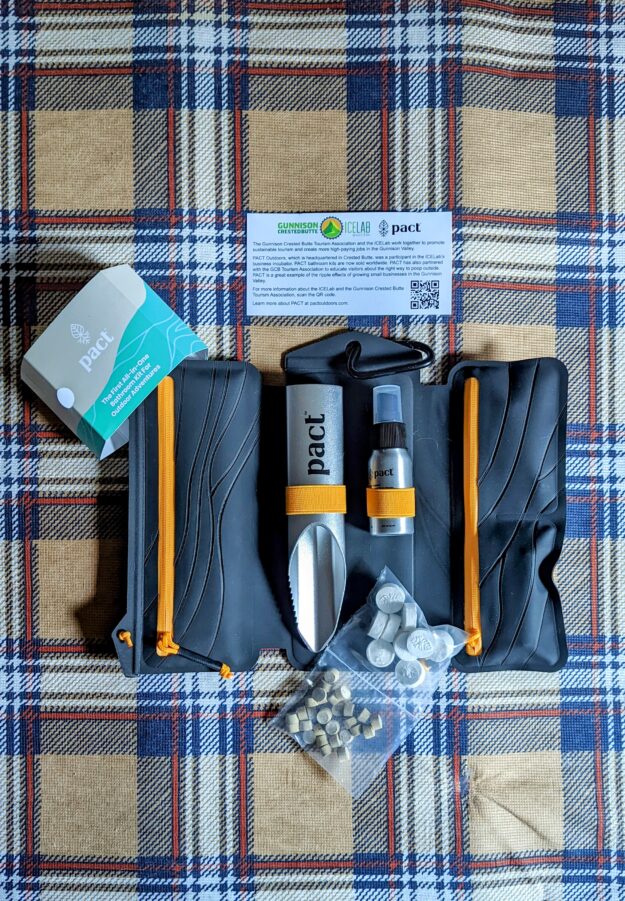 These kits have everything you need, including wipes and hand sanitizer so you feel good too. The native mycelium from fungi in their little tabs naturally breaks down poo so it decomposes faster which is very helpful to the environment. Here is how the decomposition process work, with information straight from their website:
Leave No Trace Principles state that packing out toilet paper is ideal, but that burial is acceptable if it's buried 6-8" deep at the bottom of a cat-hole, and there's no chance that it could be unearthed. PACT Wipes were designed to make decomposition much more rapid than toilet paper. In fact, they actually speed up the decomposition of your poop as well. How? PACT Wipes are free of additives commonly found in toilet paper and conventional wet wipes and they're wet when buried. Mycelium loves wet, fibrous material. So, the mycelium in PACT Tabs feed on the Wipe first, getting stronger and more prolific, decomposing the poop faster. Our tests showed complete decomposition of the PACT Wipe in approximately two weeks on average.

~ Pact Outdoors
Pact Outdoor's new Bathroom Kits for the Outdoors
Pact's bathroom kits contain everything you need in their ultra-durable Tri-fold Case:
Ergonomic Shovel: lightweight, durablealuminum makes digging a hole fast andeasy
PACT Tabs: sealable pouch with 60 Tabs(~20 bathroom trips) for fast poop breakdown
PACT Wipes: sealable pouch with 20Wipes (~20 bathroom trips) to keep youfeeling clean
Hand Sanitizer: 1oz refillable bottle oforganic High Desert hand sanitizer
Storage Pocket: holds extra suppliesincluding a washable trash bag and info card (everyone needs reading material when they go.)Buy One Here:www.pactoutdoors.com
Honestly, it is so important to know how to do it right. Grab a pack here if you cannot find it in your favorite Outdoor store. They have two different sizes as well as refills and accessories: www.pactoutdoors.com/collections/frontpage
P.S. Thank you for reading!
~ by Holly GoSpritely
Learn More About Colorado's Mountain Towns:

MTN Town Media Productions | Celebrating the Colorado mountain lifestyle for over 10 Years
Copyright 2023 MTN Town Media Productions all rights reserved.