MTN Town Magazine-Colorado Summer 2013 Issue and Festival Guide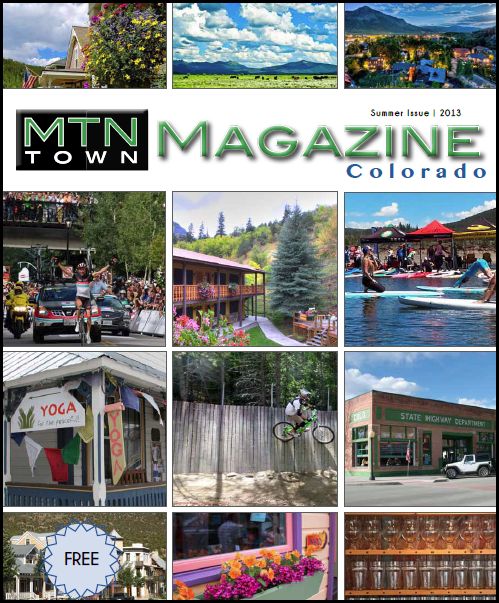 Summer is here! The mountains are green, the air is warm and our whole outlook is sunny with a sprinkling of lovely rain showers. The MTN Town Magazine Summer issue is filled with SUP, Gravity Biking, Yoga, Tips for your Business, a Great story about First Descents, some yummy restaurant reviews, art walk info and more. At the back you will find our GREAT Festival Guide to help you  plan all summer long. Check it out, click the summer cover below: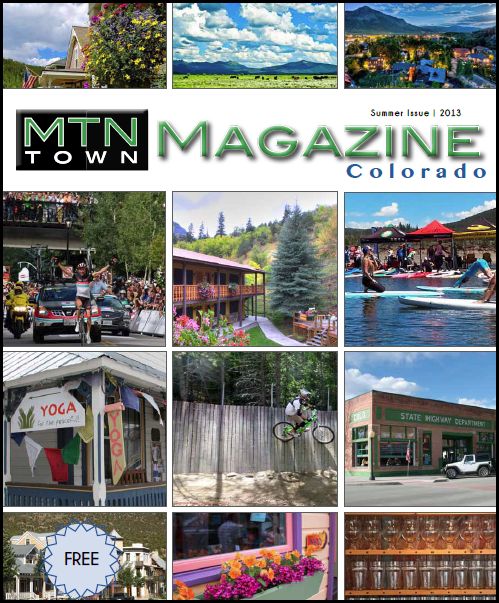 MtnTownViews.com is MTN Town Magazine's daily journal blogging about Colorado's mountain towns and resorts. Like them on Facebook and Follow on Twitter. Click the cover to read the Winter 2012-13 Issue.
© 2013 MTN Town Magazine. All rights reserved. Republication, in part or entirety, requires permission.