Melanzana Outdoor Clothing – A Tribute to Colorado Laborers & Business Owners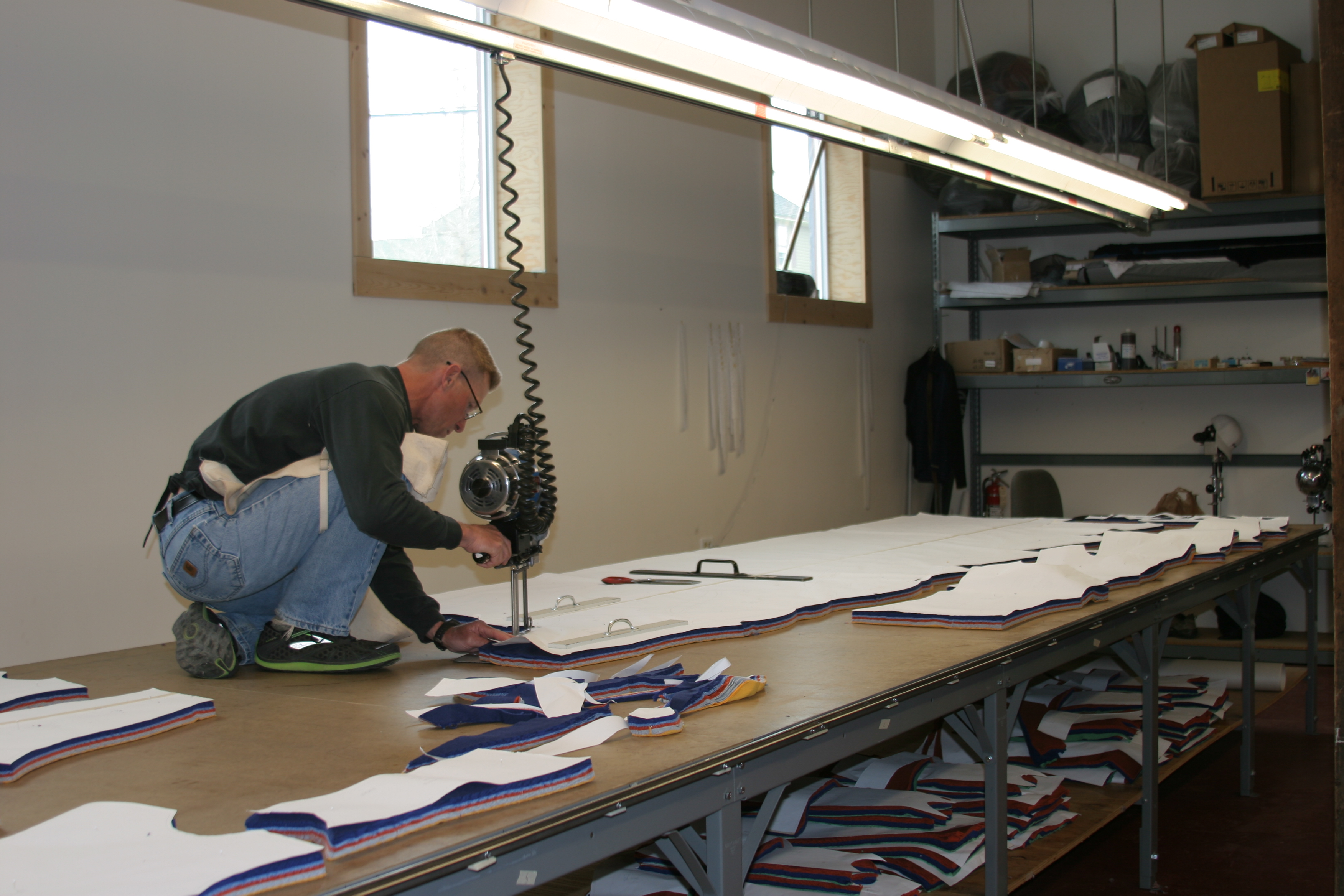 According to Wikipedia, Labor Day is a United States federal holiday observed on the first Monday in September, that celebrates the economic and social contributions of workers. It was first nationally recognized in 1894 to placate unionists following the Pullman Strike. With the decline in union membership, the holiday is generally viewed as a time for barbeques and the end of summer vacations. In honor of this Holiday I am posting a story about a Leadville company that has hired Colorado citizens as employees, Melanzana Outdoor Clothing Company.
MTN Town Magazine Summer 2013 Issue – Like many of us who live and reside in a Colorado mountain town we search for something to keep us employed so we can continue living in the locations we love the most. For Fritz Howard that was creating and sewing simple high performance undergarments and clothing. Hailing from New England Fritz desired to live in a mountain town that was not a resort town and made Leadville his home. His mom had taught him how to sew, he built upon that skill and in 1994 he opened Melanzana (Italian for Eggplant).
His first garments were technical bibs, gaiters and over mittens. Fritz then moved into producing simple fleece clothes as well as river oriented wear.  With an elevation of 10,152 feet above sea level Leadville is the perfect testing ground for Melanzana's prototypes. Today you will find everything from fleece jackets, vests, shirts, hoodies, tights, zip tops, skirts, children's wear and some new cute dresses. Super high quality fabrics from Polartec are used alongside their simple and functional designs.
The beautiful part of all this is everything is made there in Leadville. Melanzana proudly employees local staff from the area. He has 12 employees: 8 sewers, 1 fabric cutter, 2 retail staff members and himself. The building they are housed in is self sufficient with solar panels powering the entire building with surplus energy left to give back to the power company. Melanzana was not affected by the recession either and is proud to support many of Leadville's needs through micro giving.
The honesty is there when you walk through the front door as manufacturing takes place in front of your eyes. Get in and pick up some terrific gear and keep the economy rolling.
716 Harrison Avenue, Leadville 719-486-3245 | melanzana.com
~MTN Town Magazine
Photo Credits: Click on the Image for Credits
MtnTownViews.com is MTN Town Magazine's daily journal blogging about Colorado's mountain towns and resorts. Like them on Facebook and Follow on Twitter. Click the cover to read the Winter 2012-13 Issue.
© 2013 MTN Town Magazine. All rights reserved. Republication, in part or entirety, requires permission.