Box Canyon Lodge and Hot Springs – A Ouray Getaway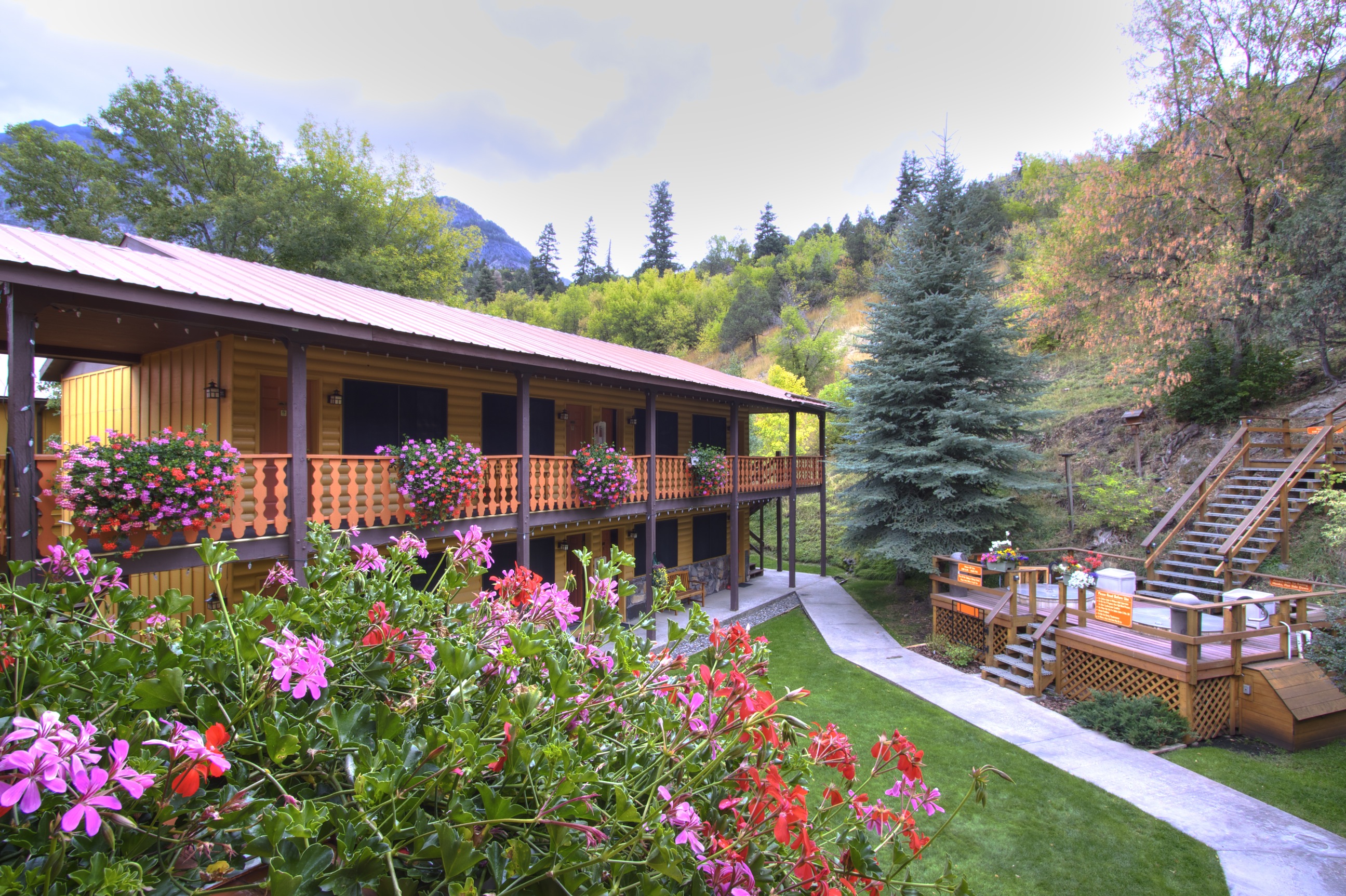 Any weekend might be the perfect weekend to visit Ouray and we think the Box Canyon Lodge and Hot Springs is a great place to stay. Here is a review that will get you packing those bags:
It had been years since I visited Ouray, so long ago that I barely remember the town at all. It was time for a much needed break. I came with no expectations and was astounded by the incredible beauty of the town and surrounding mountains. I have not been to Switzerland; however their slogan, "The Switzerland of America" seemed fitting as the words "gorgeous", "awesome" and "stunning" escaped from my mouth.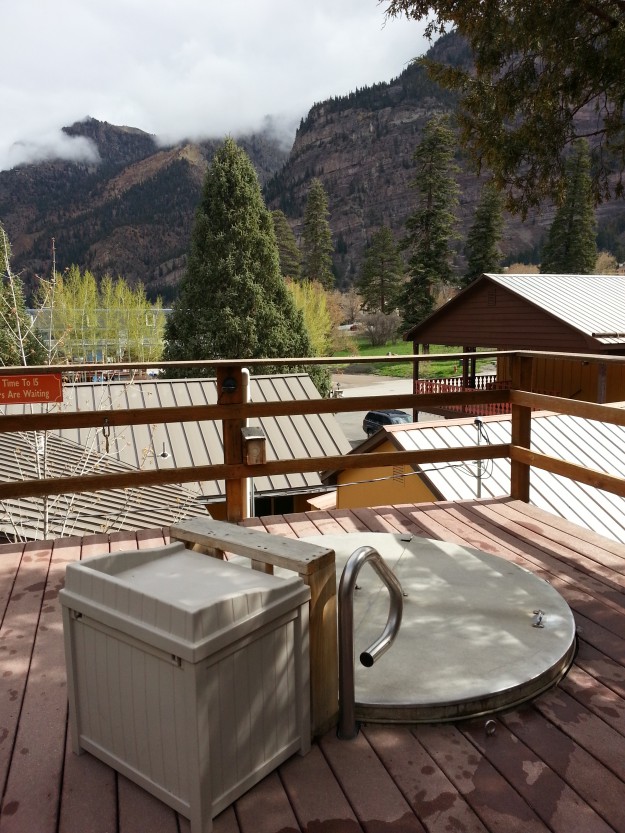 Ouray is situated in the southwest section of the Colorado Rocky Mountains in a range known as the San Juan Mountains. These mountains are characterized by their steep rocky terrain and provide a stunning backdrop for this Victorian mining town. Settled by miners in the 1800's this town's architecture is heavy with Victorian era buildings  that are now inhabited by shops, restaurants, lodging properties, homes, an Opera House, breweries and more. I was in love. The vibe is so laid back and relaxing even though big adventure waits outside your door. Hiking, Biking, Jeeping, Climbing, Festival, Music, Food, every sense is stimulated by this town.
Prior to the arrival of the miners the Ute Indian community came to Ouray for the healing, spiritual qualities of the regions hot springs. My arrival was quite similar. I was in search of the Box Canyon Lodge and Hot Springs. Friends have stayed there in the past and raved about their private hot springs and comfortable lodging accommodations. After a day of exploring the town and checking out Mountain Chill 95.5FM's Ouray studio I was looking forward to a soak.
I was greeted by clean, well manicured grounds and a very helpful and friendly front desk. I felt no shame discussing the town, its people and the plethora of activities it makes available.  My room was perfect with crisp bedding and all the amenities you need for comfort: Coffeemaker, microwave oven, refrigerator, hair dryer, free high-speed, wireless internet and DVD player. The main lobby has a huge DVD library.
The hot springs are a treat. There are four individual tubs ranging in temperature of 103 -108F with the top being the hottest and the bottom the coolest but still nice and warm. They seat two people very comfortably although accommodating four is not a problem. This would have been a very romantic evening had my husband come along. It was a respite for me instead. It was a rainy evening with misty conditions and after a long soak you stayed warm enough to get back to your room without goose bumps.
I took off for a run the next morning and returned for a light continental breakfast as well as one more luxurious soak before I departed. The stay was exceptional. If you're thinking of visiting Ouray then be sure to book a night at the Box Canyon Lodge and Hot Springs. Their offerings consist of Standard Rooms with King and Queen Beds; Two Small Suites; One Large Suite; Apartment Suite and a Honeymoon Suite. Rates begin at $110 per night in the high season and several adventure packages are available.            Box Canyon Lodge & Hot Springs, 45 Third Avenue, Ouray (800) 327-5080
~MTN Town Magazine
Photo Credits: Click on the Image for Credits
MtnTownViews.com is MTN Town Magazine's daily journal blogging about Colorado's mountain towns and resorts. Like them on Facebook and Follow on Twitter. Click the cover to read the Winter 2012-13 Issue.
© 2013 MTN Town Magazine. All rights reserved. Republication, in part or entirety, requires permission.