LIFE IN A MARITAL INSTITUTION – James Braly Performing in Crested Butte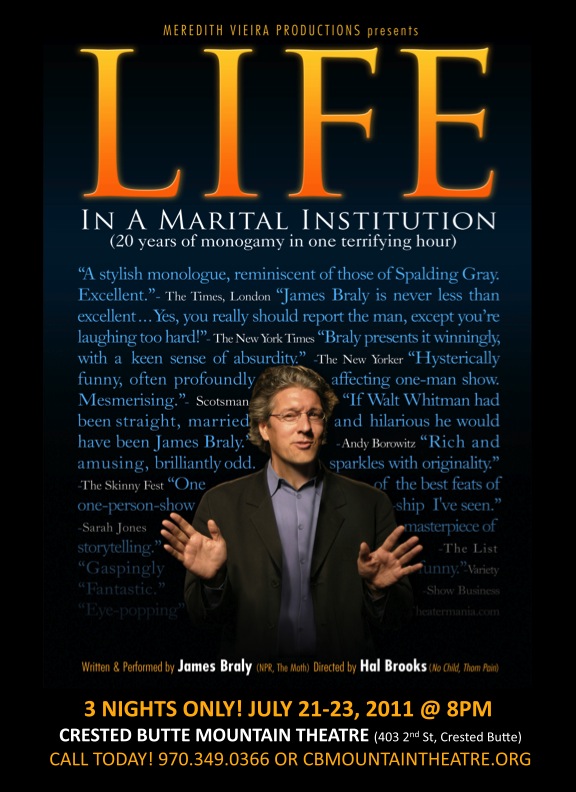 LIFE IN A MARITAL INSTITUTION is a poignant, darkly humorous autobiographical comedy set improbably in a hospice. James sits at the bedside of his dying sister, who asks him to trade places with her. Until she realizes that would mean trading places with him…being in his marriage…a fate worse than death!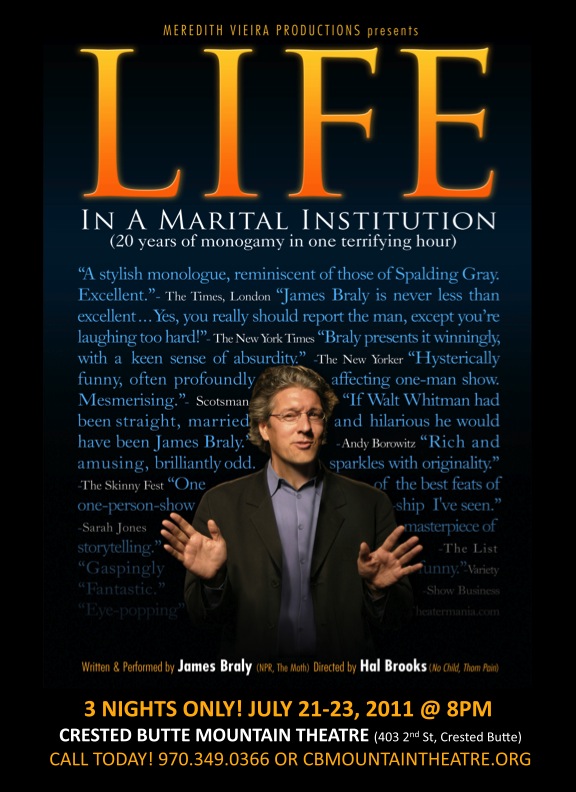 It premiered at the Edinburgh Festival Fringe, played sold-out houses at 59E59 Theaters in New York City and transferred to critical acclaim at Off-Broadway's Soho Playhouse.  Don't miss the play that The New York Times called "never less than excellent" from "This American Life" contributor and 2-time The Moth Grandslam Storytelling Champion James Braly 8pm July 21st thru the 23rd at the Crested Butter Mountain Theatre.
Crested Butte Mountain Theatre
403 2nd Street
Crested Butte, CO 81224