Frisco Bike Park Now Open and Expanding!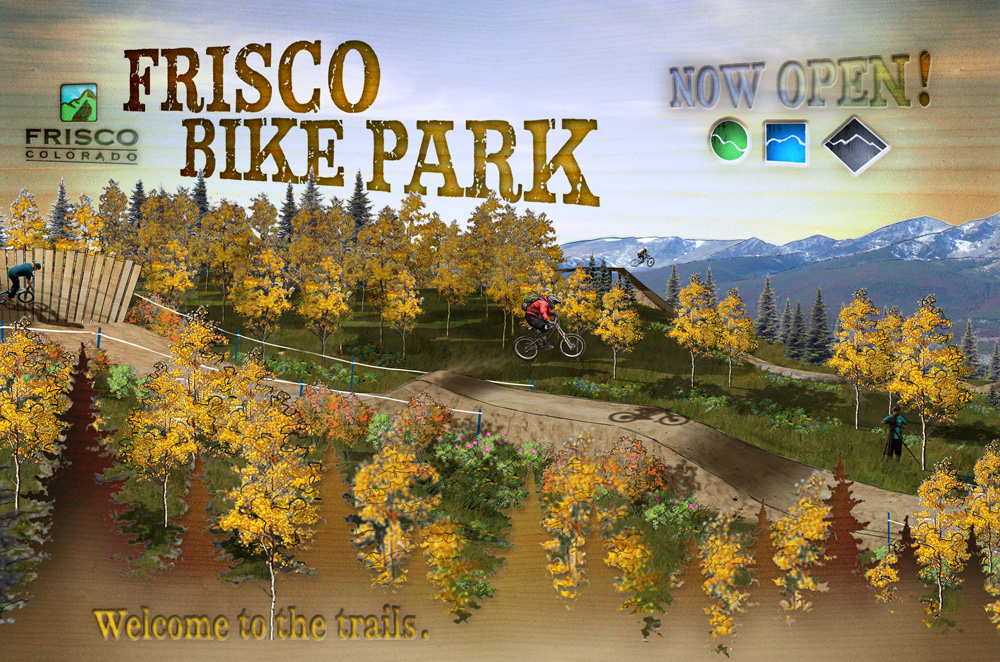 The Town of Frisco's bike park at the Peninsula Recreation Area is now open seven days a week from dawn till dusk. The park consists of  two jump lines (one intermediate and one advanced) and one flow trail.
This is only the first phase of the park as it will remain under construction for the remainder of the summer.  The second phase of the bike park will consist of a dirt jump facility, progression jumps, pump track, trials area and a race course.  The additional features will be available for use after the Grand Opening some time in September.
The public can enter the park from the Day Lodge area located at the base of the hill. The three available features are not currently roped off so people should be aware of unmarked hazards. There may be temporary trail closures as construction on the park continues. Helmets are required and personal protective gear is recommended for any use of the bike park features.
In addition the recreation department will be offering an introductory class that will teach people how to safely and effectively use the bike park; such as spotting, reading signage, when to go uphill and when a feature is clear to use. This program will be offered in the coming weeks for a minimal fee of no more than $5 – $10.  As the rest of the park comes online there will be additional skill building classes available. Information on when these programs will be available can be found at http://www.friscorecreation.com/ and http://friscopeninsulabikepark.com
In the meantime… come on out to the park and don't forget to bring your bikes!
Photos Courtesy of Town of Frisco
© 2011, Summit Sojourner. All rights reserved. Republication, in part or entirety, requires recognition and a link back to this original post.