Koelbel and Company – Shaping Colorado's Mountain Town Communities
If you haven't heard of Koelbel and Company than take a moment. Koelbel and Company is a progressive Colorado Real Estate Development pioneer founded as a residential brokerage company in 1952. Over the years the firm has become a full-service real estate company with developed properties spanning from Vail and Winter Park to Parker, Louisville, and Denver changing the face of the Centennial State. Now in its third generation, the family-owned Koelbel and Company continue to place its indelible mark on the Colorado landscape with the announcement of Rendezvous at Winter Park, a new development that blends ageless values with pacesetting design.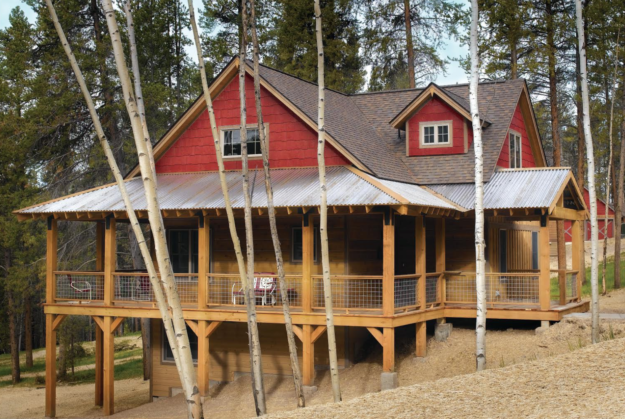 Rendezvous Winter Park will be a 688-acre parcel of land that has been added to the existing Rendezvous Colorado parcel, Koelbel and Company's premier mountain-home community in Winter Park. Full details will become available in late 2018. With this addition, Rendezvous will be 1,160 acres in total. Peaking at more than 9,500 feet elevation and includes a portion of the historic Town of Arrow founded in 1904 (no structures remain). It was also the site of Ski Idlewild, a boutique-sized ski hill that operated from 1961 to 1986 – and the first place Rendezvous owner Buz Koelbel and siblings skied. The stunning terrain enhances Rendezvous' resort stature, as it is closely integrated with forests and trails, including frontage along the famous trout waters of the Fraser River. It offers many opportunities for amenities and home settings that will sure to be unequaled by other Colorado resorts. The property also boasts a beautiful natural back-bowl for backcountry skiing. With direct access to Winter Park, it also affords a new-in-town access via Rendezvous Road. This master-planned mountain resort community is trailside living at its best. Minutes from Winter Park ski village, Denver's closest four-season resort, Grand Lake and Rocky Mountain National Park, Rendezvous Colorado offers cabins, townhomes and custom homes with easy access to miles of community trails, multiple gathering areas, a private stocked pond, a community fire pit and a private ski shuttle. Club Rendezvous at the base of Winter Park Resort – for Rendezvous residents only – offers private ski storage and a relaxing environment for breaks from skiing and other mountain adventure
"Rendezvous has been tremendously successful in the Fraser Valley and we are thrilled to introduce the next phase of Rendezvous in Winter Park," said Keith Neil, Koelbel Vice President, who heads up the Rendezvous development "Rendezvous at Winter Park embraces the family-centered, active lifestyle epitomized by this region and is sure to extend our success.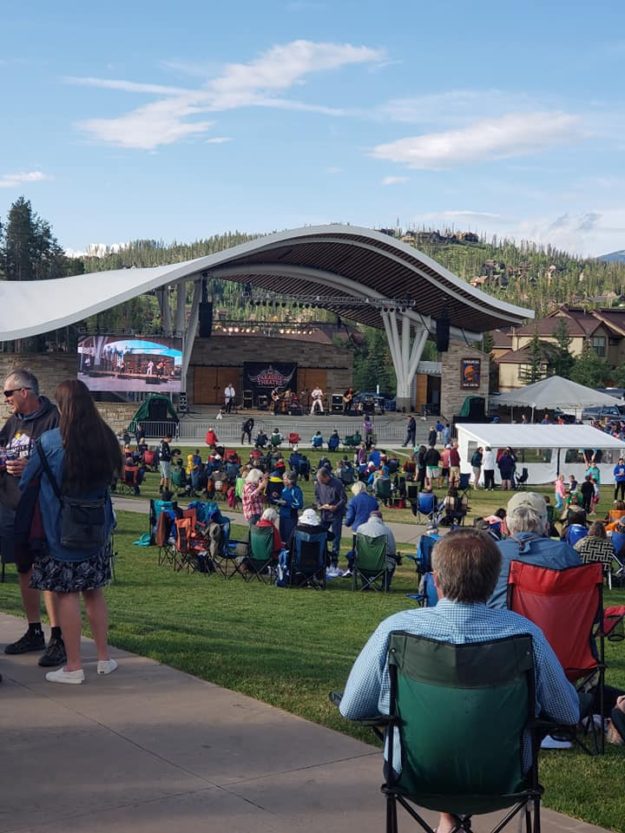 Continuing its decades-long commitment to the Fraser Valley with several new investments in the region the company recently purchased the naming rights for the new stage at Hideaway Park, which will now be known as the "Rendezvous Event Center," and has officially kicked off the summer concert series this past Memorial Day Weekend. In addition, Koebel and Company is working on the redevelopment plans for the adjacent Chamber building and the parcel around Hideaway Park, which is slated to be a future mixed-use development right on Main Street. The next phase of the 20-year-old Rendezvous community, Rendezvous Winter Park, this coming year.
"The Koelbel family has had roots in Fraser Valley for more than 70 years and created the Rendezvous community here because of our longstanding commitment to the land, lifestyle, and region," said Koelbel and Company President, Walter A. 'Buz' Koelbel, Jr.
"Winter Park and the Fraser Valley have been undergoing a massive revitalization, with the recent sale of the ski resort, the redevelopment of Main Street, and an increased interest from home buyers in this idyllic area."
Koelbel is among several developers and investors who are seeing the untapped potential of Winter Park and doubling down on the region. Just this month, the newly completed Headwaters Event Center opened alongside new commercial and retail including the Fireside Market and Eatery and several new planned hotels and restaurants. There is great, well-planned change coming to Winter Park and Grand County. We encourage mountain town enthusiasts to look into this incredible region where you can live, work and play.
~MTN Town Magazine
MTN Town Magazine | We are Colorado's Mountain Town Magazine
Copyright © 2018 MTN Town Magazine all rights reserved.