Alpacka Raft: A Mother's Know-How Launches a Hardy Business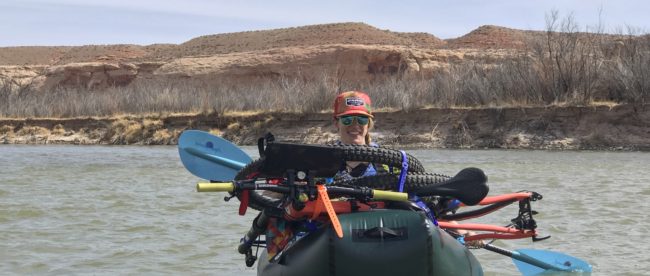 No one ventures lightly into the Alaska wilderness. Careful planning, calculation, and only the toughest gear will do. So when Thor Tingey returned from yet another epic packrafting trip (a combination of backpacking and rafting) outside of Chugiak with his raft weighted down by patches (again), he went straight to the best resource around for a definitive solution: his mother.
A seamstress and gear designer by trade, Sheri Tingey was as determined as her son to fix the holey boat once and for all. Before he left for the trip, it'd weighed 3.5-pounds; upon his return, the patches tipped the scales to 13-pounds. This was madness. It was Y2K, for crying out loud.
So she did as any sensible, nimble-fingered craftswoman would do: she disappeared to the basement and hand-built him a packraft from the best materials around. An avid kayaker, Sheri tested these crafts herself. Word of mouth fueled an interest in Sheri's hardy rafts. She named the business Alpacka Raft. The boats didn't sink. Or Spit.
Soon after, Thor met his future wife, Sarah, who came on board to help with the burgeoning enterprise. In the beginning, Sarah and Sheri would frequent the Alaska State Fair to promote their wares, but after one too many days suffering in the pouring rain, begging people to visit their tarp-covered booth, taking turns buying Elephant Ears to pass the time, Sheri decided enough was enough. She launched a website. 
Seventeen years later, these long-lasting, high-quality rafts have redefined the curious sport. From navigating technical slot canyons to floating in the solace of an alpine lake with a fishing pole in hand, every Alpacka Raft is pieced together to be the most effective packraft in the world for whatever adventure is calling to you.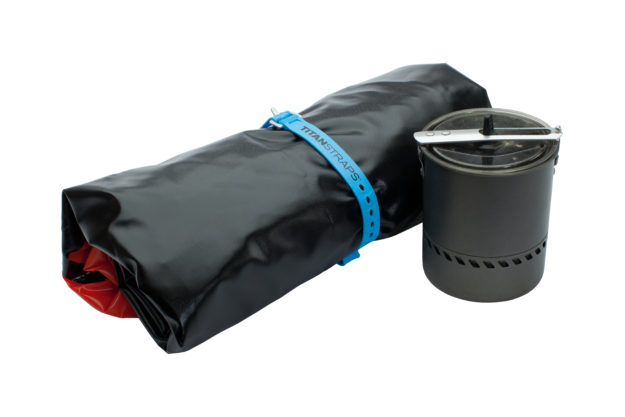 "[Packrafts] make water accessible for people in a way it wasn't before," says Sarah Tingey. "You're not going to hike in a 100-pound boat, but carrying in an eight-pound boat can open up all sorts of terrain."
Tingey points out that packrafts are much more stable than kayaks, which can be tippy and unnerving for folks who aren't used to water sports. And for people who don't want to invest in an entire oar fleet, raft trailer, etcetera, packrafts open up all sorts of options, from ocean paddling, hunting and fishing access, family trips, solo trips, scientific exploration and of course running backcountry whitewater.
"There really isn't an average demographic," says Tingey. "For instance, we have customers who never want to see whitewater. The only thing that's standard is the desire to get out and experience nature on their own terms and want this vehicle to provide that flexibility."
While Alpacka Raft basecamp moved from Alaska to Mancos in Southwest Colorado in 2009, the primal spirit of the company remains the same. Captained by Sheri, Thor and Sarah, the team of 15 to 20 employees, depending on the season, takes pride in providing folks with the tools they need to pursue the adventures of their wildest dreams. The boats, which are light enough to stuff into a backpack, are shipped all over the globe, from Mongolia and Siberia to Antarctica and Argentina.  
The impact of the company extends beyond stem and stern to their surrounding community. For instance, in late Spring of 2017, a local business had a ruinous fire that put dozens of employees out of work. One Alpacka Raft employee suggested partnering with Mancos Valley Resources to host a film festival in order to raise money for their struggling neighbors. They signed on as the title sponsor for the inaugural Mancos Valley River Film Festival.
"[The fire] gave us a very urgent and actionable need," says Tingey.
Despite the last-minute notice, nearly 300 people showed up for the five short films – all of which featured river-focused, packraft adventures. Between sponsors and a silent auction, the event raised $10,000. Alpacka Raft has plans to work with other organizations to grow the festival in 2018 and help turn it into a platform for promoting conservation and environmental stewardship.
To further their involvement in conservation efforts, Alpacka Raft joined over 100 other Colorado Outdoor Businesses last summer in signing a letter to Colorado senators challenging them to protect the Arctic National Wildlife Refuge and keep it closed to any fossil fuel development.
By supporting their local community and standing up for the global climate, Alpacka Raft thrives on constant, forward-motion mentality. This pioneer spirit earned them a nomination for the prestigious Wright award presented annually by Something Independent.
But the biggest concern for the river rats isn't if they'll win but what the heck they'll wear to the event?! Well-loved Chaco's and shreds of recycled packraft material will probably win out over suit and tie. The Tingey's don't care so long as they're getting more people out into the wild places. Check out these stellar people and their made-in-the-USA crafts during Alpacka's new showroom hours, Tuesday through Friday, 11:00 a.m. to 4:00 p.m., in downtown Mancos. Happy paddling!   
by Joy Elizabeth Martin, Associate Publisher
Photos: Thor Tingey
~MTN Town Magazine
MTN Town Magazine | We are Colorado's Mountain Town Magazine
Copyright © 2018 MTN Town Magazine all rights reserved.