Gravity Haus Continues to Grow with a Partnership with Nurture – A Wellcare Marketplace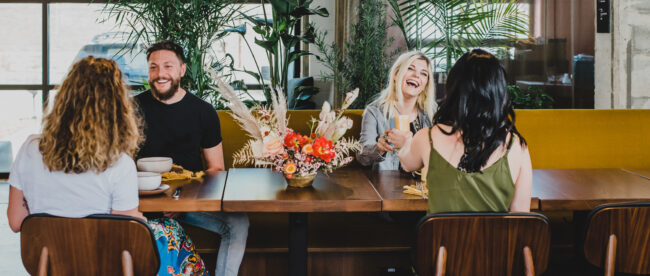 Centrally-located in the Highlands neighborhood, Gravity Haus member benefits will include Dryland Fitness classes, Haus Quiver fulfillment & retail, event programming, cafe discounts + more at Nurture • A Wellcare Marketplace
With communities in Breckenridge, Vail and Winter Park (opening summer 2021), Gravity Haus announced plans to open Gravity Haus Denver inside Nurture • A Wellcare Marketplace 2949 Federal Blvd, Denver, CO. This new Denver location is scheduled to open to members in early-May.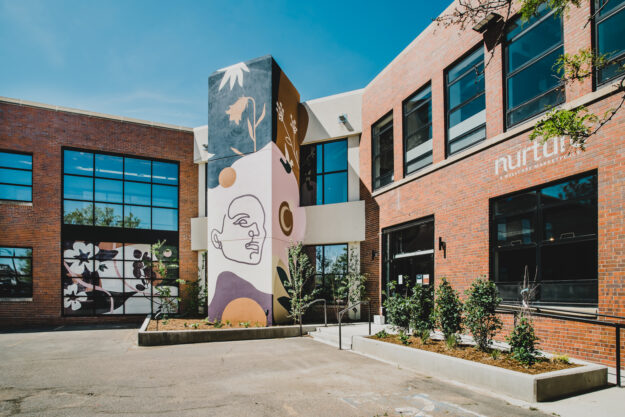 Gravity Haus will activate it's programming from specific spaces within Nurture as a complement to their existing providers, partners, and services.
Gravity Haus is an inclusive community that enables a modern active lifestyle—the seamless merging of work, play, and outdoor adventures. The Gravity Haus family of brands includes places to stay, train, work and recover; innovative restaurant concepts; and a monthly subscription providing access to premium outdoor gear, community events, adventure travel, and group fitness programming. Gravity Haus elevates the outdoor lifestyle for a community that shares a love of nature, sustainability, and stewardship for the planet.
For Gravity Haus members the new community in Denver will offer many of the benefits offered in Breckenridge, Vail and Winter Park, but without hotel accommodations. Hours of operation will align with Nurture's existing hours: 7am-7pm, Mon.-Fri.; 7am-2pm, Sat.-Sun.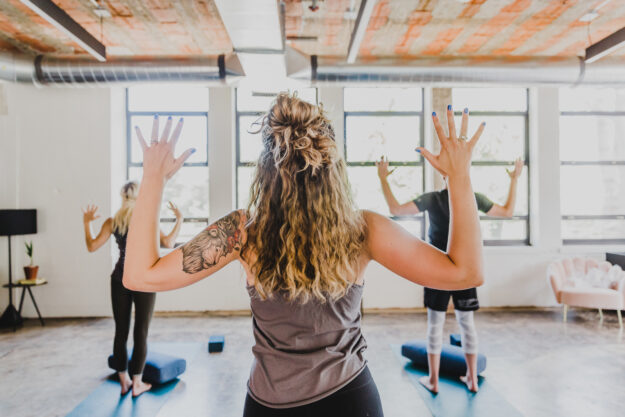 Gravity Haus Denver will provide members access to the following:
Dryland Fitness: a regular schedule of functional group fitness classes, expert-led health + wellness programming, and open gym. The schedule will include: strength & conditioning classes (Brick Haus) with upper, lower and full body focuses on different days; HIIT/Interval based classes (Enduro Zone) with seasonal programs nested within this format (ski prep, summer prep, adventure ready); movement + mobility classes (Restore) with 20 minutes of movement + 30 minutes of mobility; and speciality classes such as yoga, youth-specific, and partner events.
Haus Quiver: equipment pick-up/drop-off for members with access to our growing collection of premium outdoor gear, year-round, including bikes, paddleboards, kayaks, skis and snowboards as well as hiking, climbing and camping gear. Gravity Haus is changing the way people discover, use and share premium outdoor gear. Learn more about this sustainable gear use program at www.hausquiver.com.
Retail: a curated selection of outdoor gear and accessories from brand partners as well as GH-branded merchandise for sale.
Member events + programming: GH will host a calendar of events where community members can learn, grow and connect with other members.
Nest café + Lounge Area: Gravity Haus members are invited to visit Nest café and sit in the adjacent lounge area, an inviting space in which guests can meet a friend for breakfast, answer work emails while enjoying a nutritious lunch, or end the day with cocktails during happy hour. GH members save 15% off select menu items.
Men's and Women's Locker Rooms with showers and shared lockers
Reservations for all Gravity Haus programming can be booked using the Gravity Haus App for iPhone and Android.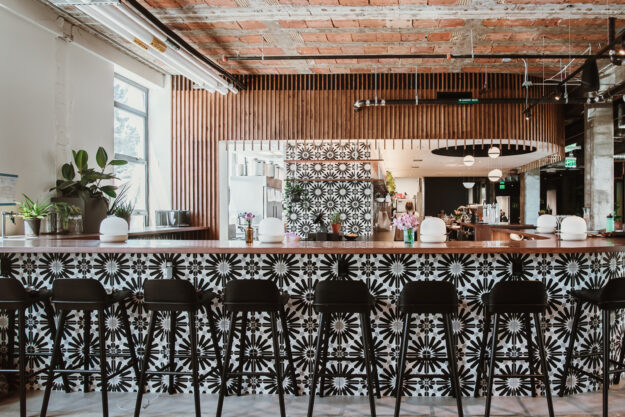 As part of this new partnership, Nest Cafe at Nurture will begin serving Unravel Coffee in May. Unravel Coffee, in partnership with Gravity Haus, represents "Coffee for Good" where nothing's better than a great cup of coffee — except for a sustainable one. Unravel is on a mission to use coffee as a force for good, bringing people together and empowering partner farms and communities. Unravel co-produces and imports coffee straight from farms in Ethiopia and roasts in small batches on their zero emission, zero waste Bellwether Roaster, the most consistent, controllable, and sustainable roaster in the world.
"As the first community-based wellcare marketplace, Nurture's mission is to reinvent how people think about and experience taking care of themselves, which is now more important than ever. We're all about providing an accessible and inclusive space for everyone to experience self-care in a setting that is comfortable, inviting, and inspiring. At Nurture, you'll find pretty much anything and everything you need to take care of and strive to be your best self. From acupuncture, physical therapy, and massage therapy to an all-natural hair salon, childcare, and our healthy food and drink café, Nest – Nurture has it," shared Nurture co-founder Peter Strauss. "Since fitness and maintaining an active lifestyle is such an essential part of taking care of ourselves, we couldn't be more excited about our partnership with Gravity Haus and their Dryland Fitness and Haus Quiver brands. It meets a huge demand from our customers, and there are wonderful opportunities for us to collaborate, as well as package our services and offerings, to bring tremendous value to our mutual communities."
The opening of Gravity Haus Denver follows the successful opening of Gravity Haus Vail in December 2020 and the highly-anticipated opening of Gravity Haus Winter Park later this summer.
"The Gravity Haus experience was inspired by our journey raising our three kids to live the ultimate Colorado lifestyle in which we have an undeniable passion for fitness and wellness, a love of nature and adventures, and have evolved to become stewards of the planet and our own growth," said Jim Deters, founder and CEO of Gravity Haus. "Though members will not have hotel accommodations onsite, Gravity Haus Denver at Nurture will become a new "center of gravity" for our community, a place for our members to connect, grow and play."
While the retail experience at Gravity Haus Denver will be available to non-members, full Gravity Haus members gain access to the benefits outlined above based on their membership. Four (4) membership levels are available, starting at just $50/month for 12 months. For more information on membership, visit www.gravityhaus.com/membership or follow GH on Instagram or Facebook.
Learn more at www.gravityhaus.com.
Stay in touch with Colorado's Mountain Town Events: https://mtntownmagazine.com/events-calendar/
MTN Town Media Productions | Celebrating the Colorado mountain lifestyle
Copyright ©2021 Mountain Town Magazine all rights reserved.
Post Sponsored by