Mountain Town Magazine – Winter? Spring? Winter Spring Issue 2021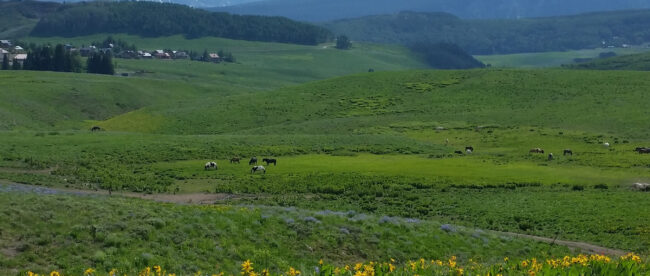 Mountain Town Magazine Winter Spring is just that, one day it is winter, the next day it is spring. It goes like that until summer suddenly emerges. The new cover is a reminder that under all that snow mother earth is tending to her flowers and grasses. The snow just helps to bring out the vivid green once it melts away.
Our magazine unfolds with a great story on Clear Creek County. We present it from Loveland Ski area down to Idaho Springs. Many of us mountain town residents drive straight through these communities but we say STOP! and check each one of the area's town's out. There are adventures, history and great food & beverage to be had!
Covid has affected each and every one of us and we are all excited to be able to resume life again. We put Wellness as the number one story because we are all a bit shell-shocked. Hopefully, we are being thoughtful about how we re-emerge from the safety of our homes. I love the inspirational story Chris Anthony brought to us about his knee replacement. We offer skincare, self-care, financial care, mental health, and other thoughts on wellness as our main feature.
There are great business stories, favorite things, family ideas, travel inspiration, beautiful homesites, restaurant reviews and a closing story about one of the many we lost this past year, Andy Jessen of Eagle's Bonfire Brewery, a friend to many and a leader in the community.
We love our most recent issue and think you will too. Mountain Town Magazine now sits under our parent name MTN Town Media Productions. MTN Town Media Productions is our Media Network celebrating the Colorado mountain lifestyle with content-driven websites, social networks, high-end digital & print publications, news, ideas, and premium multi-media creations.
Click the Cover to Read: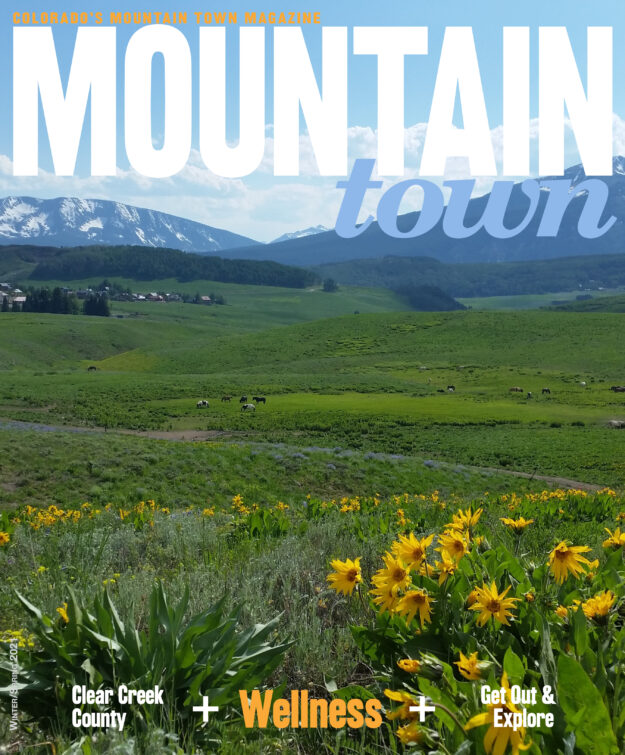 Although I think a magazine should be read in print not all of us have a copy to set upon our laps and indulge in with a good cup of coffee. Instead, each time a new issue comes out we offer the opportunity to read it online. Click the cover below and flip through the digital version! Subscribe and have a print copy delivered to you mail box.
We are so happy to ramp up the production of our magazines again. Advertisers, Thank you from the bottom of our hearts for sticking with us. We could not have done this without you. Readers and fans, we are grateful for your interest in everything we write.
Enjoy the words, enjoy the bounty of everything Colorado's mountain towns have to offer
~Holly Battista-Resignolo, Publisher
Stay in touch with Colorado's Mountain Town Events: https://mtntownmagazine.com/events-calendar/
MTN Town Media Productions | Celebrating the Colorado mountain lifestyle and culture.
Copyright ©2021 Mountain Town Magazine all rights reserved.
Post Sponsored by