Gravity Haus – Breckenridge is a Slopeside Lodging Adventure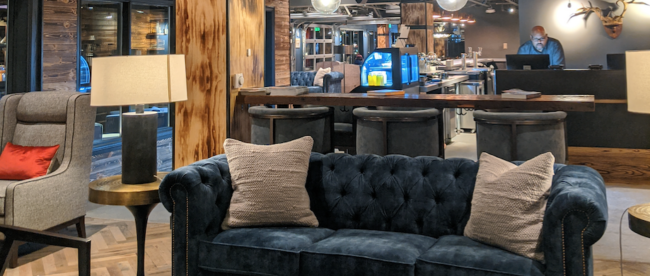 Gravity Haus is not just any slopeside lodging facility, it is a community of outdoor enthusiasts looking to maximize their time Getting Out and Getting At It in our mountain town communities. The location brings together solo travelers, groms young and old, families, and area locals seeking to enjoy all of our mountain community's best attributes.
I just got the full tour and opportunity to experience first hand this unique, new lodging property that opened in Breckenridge, Colorado. I loved it and think it is a game-changer for the lodging industry.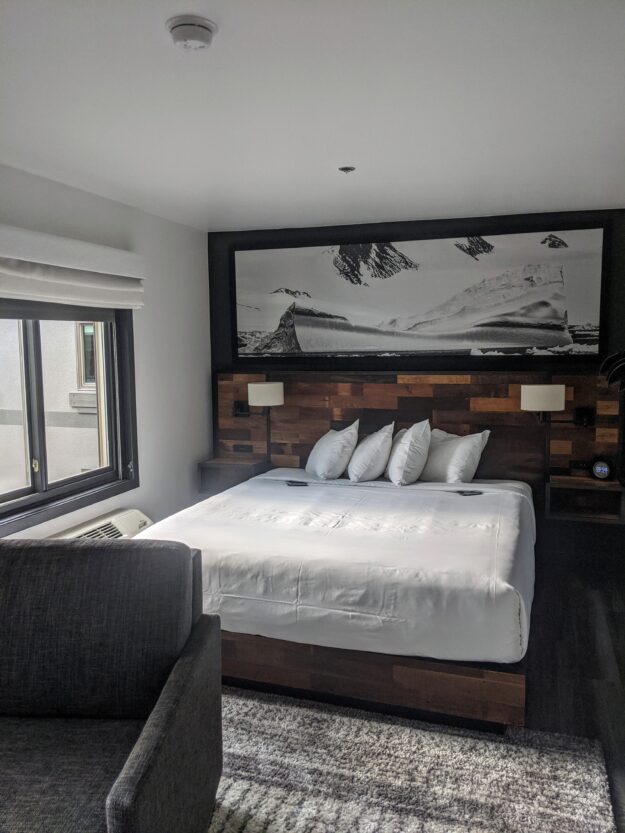 Gravity Haus is a super cool hotel that feels like a basecamp set in the mountain valley of Breckenridge, Colorado where you can settle in and stay, fuel the body with exceptionally crafted food, train the body with professionals and athletes, and learn new outdoor skills with experienced guides, all while making new friends.
Sounds a little like stay-away camp for adults? Yes, I would say it is, but a sophisticated stay away camp where you can mingle with like-minded people and enjoy pretty exceptional amenities in an unpretensious atmoshpere.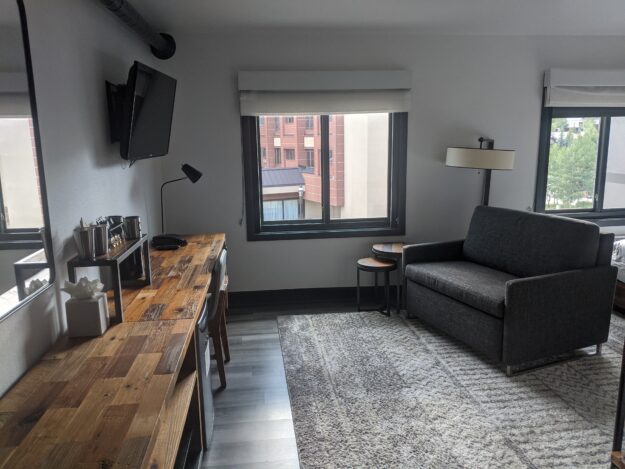 Rooms range from hostel-style spaces with a multitude of beds and bunks to plush single King-sized berths with pullout sleeper sofas and queen bunkbed rooms, all to lay your head down and get much-needed rest after adrenaline-filled days (or dawn to dusk strolls through Breckenridge' shops and restaurants).
Gravity Haus's public spaces are comfortable places to mix and mingle with repurposed ski lift chairs, fireplaces, comfy couches and garage door sidewalls that pull up on nice days (quick note: they are fully setup for COVID-19 compliancy and take your safety seriously with hand sanitizing stations and masks in well placed areas as well as plexiglass partitions for areas you will interact with their staff. I felt very safe). The vibe is rustic meets industrial modern with a professional staff ready to assist your getaway needs.
Before you head off to the land of Wynken, Blynken and Nod you'll probably want a little Aprés time which there is a whole lot of both at Cabin Juice Restaurant and Bar and Unravel, an all-day coffee bar one level down from the restaurant in the lobby area. The food is exceptional and I implore you, Eat The Pastries. Chef Oliver is a genius.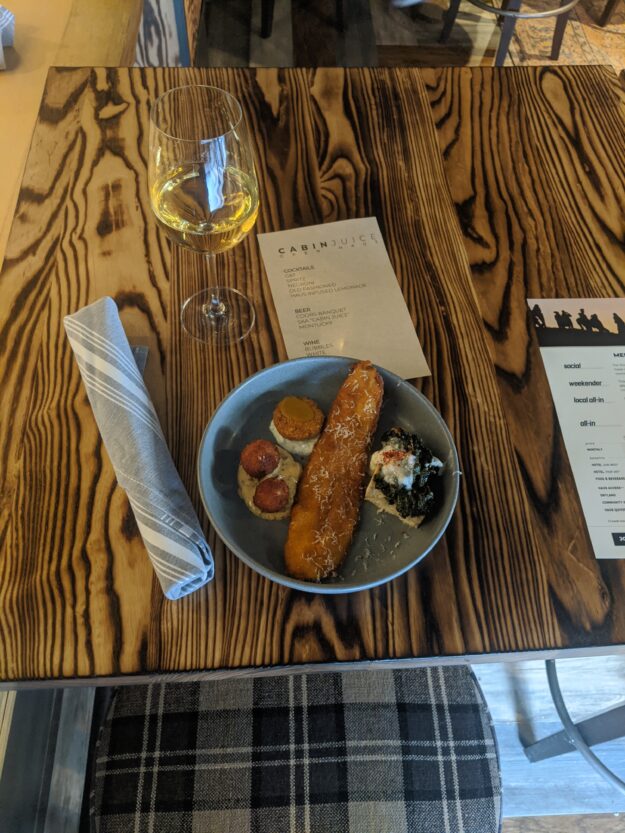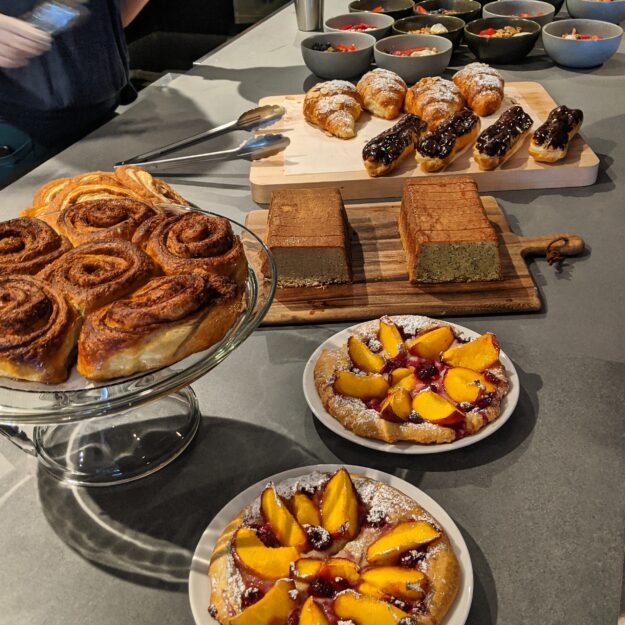 This modern meets rustic facility is unique in the fact that it offers more than just a room for the night. It is more like a social club that allows you to join in with a variety of membership opportunities that allow for lodging discounts, event participation, access to their recovery spas, working spaces, and Dryland classes as well as discounts on food & beverage with individual and family membership packages. But wait there's more and I mean that in the most joyful communiqué!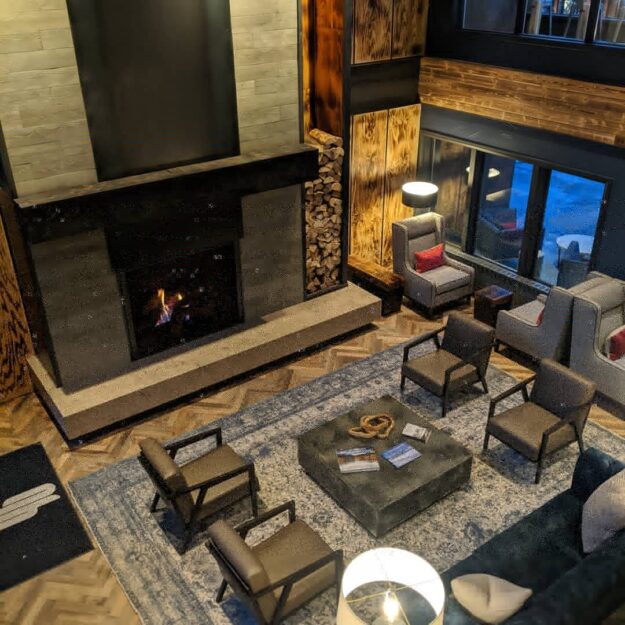 Gravity Haus has an add on in their memberships that allow you to demo current stand up paddleboards, skis, and snowboards from their Haus Quiver.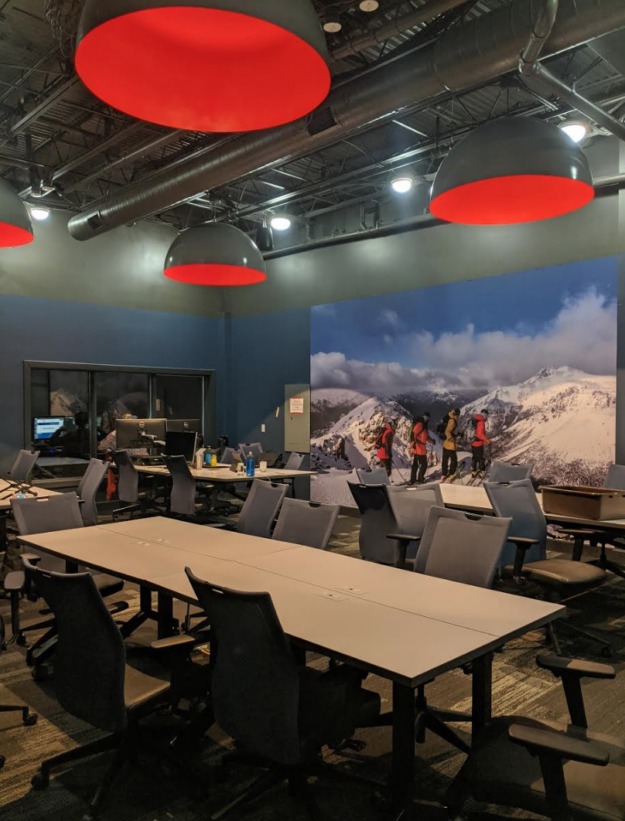 If you need to get work done Gravity Haus has a spacious coworking space – Starterhaus – complete with internet, printer, 10 person conference room, phone booth for privacy, printer, Unravel coffee, and kitchen. The remote workspace is Dog-friendly too, just like the lodging facility.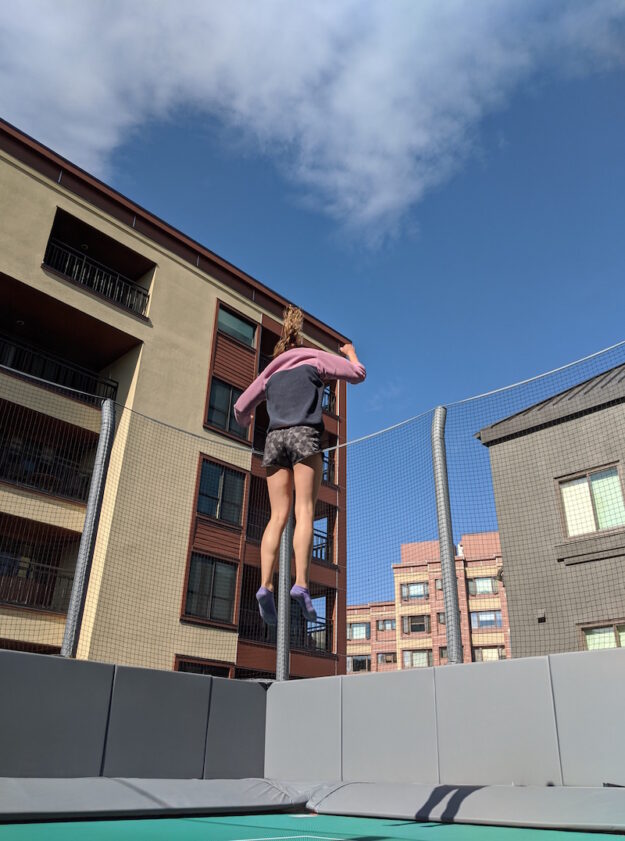 So many perks but the best part? The giant onsite Flybed Trampoline! My friend and I screamed and laughed as we sky'ed one another, jumped around and attempted fun tricks for 45 minutes outside in the courtyard.
Gravity Haus is an exceptional new way to enjoy mountain town activities, dining, and more. We won't give away all of the hotel's experiences, you gotta check it out yourself to see that this it is more than a hotel, it is an adventure!
~Holly Battista-Resignolo
Post Sponsored by the Breckenridge Distillery


Mountain Town Magazine | We are Colorado's Mountain Town Magazine
Copyright © 2020 MTN Town Magazine all rights reserved.