Voormi – Testing a new outdoor classic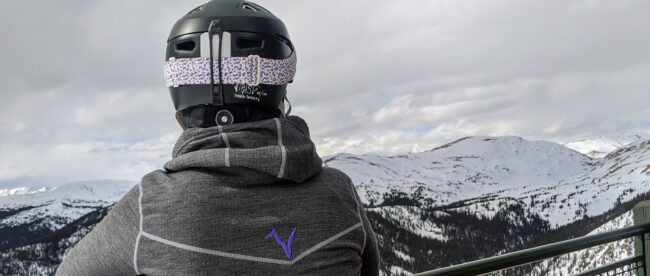 Voormi is a bright shining star in the Outdoor Gear Industry with a range of products that will meet all of your outdoor needs and pursuits for a long time.
We wrote about Voormi a few years ago when the company started up and had its main headquarters based out of Pagosa Springs, Colorado. I had heard about their products and when I had an opportunity to check them out I realized they reminded me of some of the old school wool jackets that had been handed down to me from my parents. Their product, however, was much lighter, more streamlined and very modern.

My husband is a ski patroller at Copper Mountain. He had received two different hoodie styles complete with the Copper Mountain ski patrol logo to wear with their uniforms. I, of course, was jealous but took advantage of wearing them from time to time.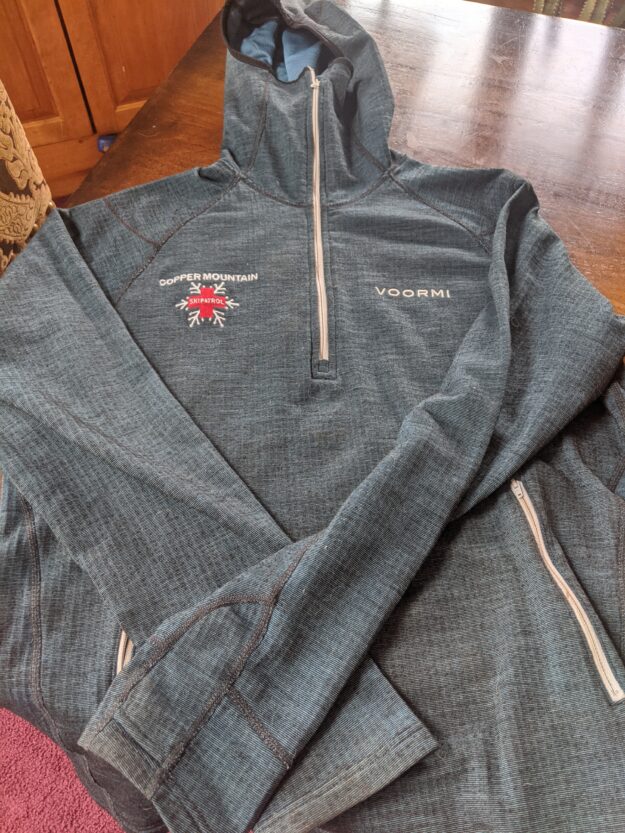 I now have a women's version called the Diversion Hoodie which I wore almost nonstop during the cooler months. I did not put it away this summer, instead it has been added as a staple in my camping box.
It's interesting to subject a product to outdoor rigors to judge performance. There are several considerations, the fit, the warmth, breathability, fashion, and function. All need to be experienced in a variety of settings before coming to any conclusion of its worthiness.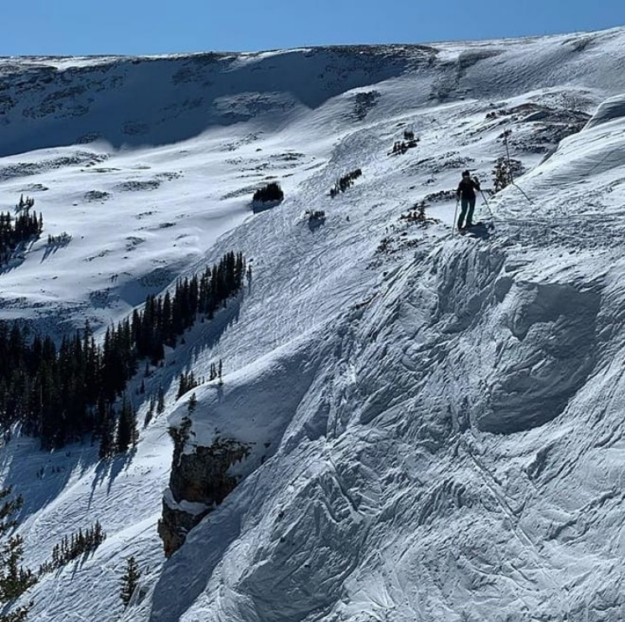 I initially put my Voormi hoodie to the test skiing Arapahoe Basin and Snowmass, sometimes as an underlayer other times as the main layer. I have also used it for the past few months hiking, biking and camping. It has seen sun, snow, rain and winds some beer and a little wine too.
The conclusion I have come to is this garment is remarkably breathable yet keeps you perfectly warm and comfortable for whatever day's temperature and weather conditions throw at you. On days that I've used it as the main layer its ability to break wind and keep you cozy is exceptional. The same applies when wearing it as an underlayer. There has not been a moment that I felt sweaty or stuffy. I have even worn this on a chilly return from a flats boat trip down in the Florida Keys where it performed beautifully and lacked the clammy dampness that can arise with some outerwear in the tropics.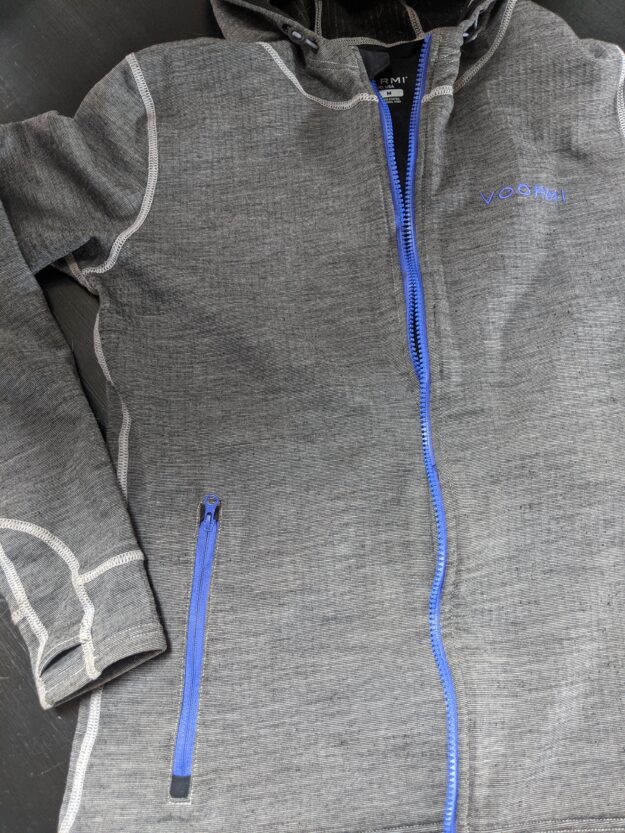 The jacket itself is cut nicely flattering the figure and offering more pockets than you might realize upon first glance. I love the stitched seams and the colorful zips on the front. The arms have little thumb holes which is great for chilly morning bike rides. The hood has been wonderful to pull up and shelter me from snow and rain squalls.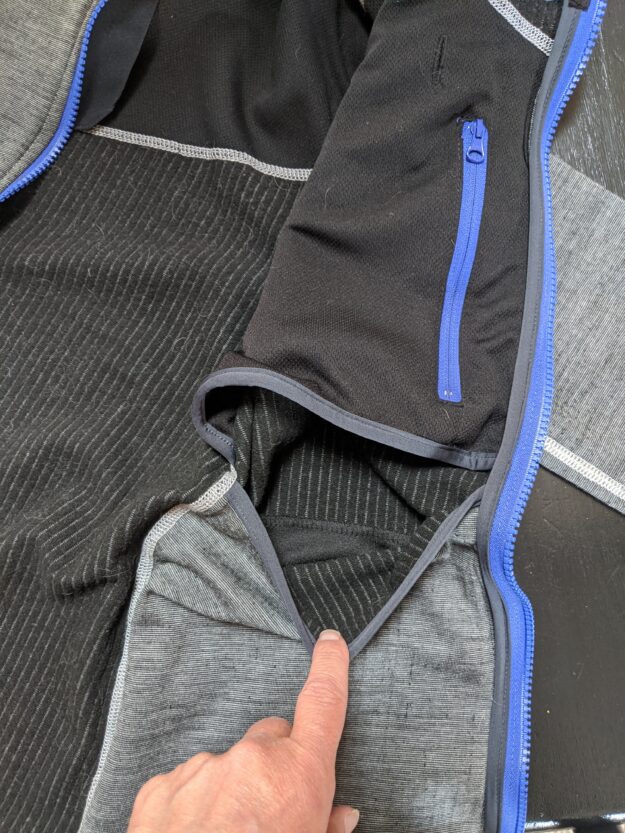 I love how this jacket does not hold smells but can be laundered easily. I try not to dry any of my outdoor gear but there are times that I have slipped up with my husband's hoodies and they have turned out just fine (shhh, don't tell him).

A friend of mine commented that the price tag is a little steep but honestly I believe that this product is well worth the money. It is a four-season product that I am thinking will be part of my outdoor setups for a long time. The featured image at the top of the page was taken standing atop Palivacini on the last day I skied at Arapahoe Basin. We were scouting out some photoshoot locations for a later day. That clearly did not come once Covid-19 moved in and shut us down.
I look forward to skiing with this garment once the snow starts flying and will be investigating Voormi's other layers, jackets, socks, gaiters, tees and accessories. Here is where you can find out more about their line of men's, women's outerwear and responsible manufacturing innovations.
by Holly Battista-Resignolo
Mountain Town Magazine | We are Colorado's Mountain Town Magazine
Copyright ©2020 MTN Town Magazine all rights reserved.
Post Sponsored by Rhino Rack