GIVE THE GIFT OF COLORADO – The Mountain Town Gift Guide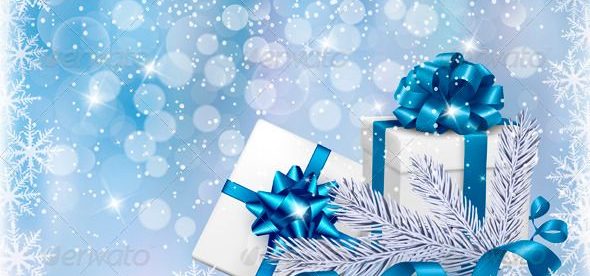 The Mountain Town Gift Guide is a guide to great gifts from our Colorado Mountain Towns for your family, friends – even for yourself! Find the perfect gift to give for the holidays.
Contributors Tyra Sutak and Holly Resignolo
Colorado is the place to set up shop for retailers in the outdoor industry. The state is full of beautiful places to play outside and boasts an outdoorsy population to match. Residents of the Centennial State are always on the hunt for the best gear and apparel to aid in their adventures.  If you have an outdoor aficionado on your list, you don't have to look far to find the perfect gift from Colorado. This holiday season, shop local and give the outdoorsy loved ones in your life the perfect Colorado-crafted gift from one of these Colorado brands.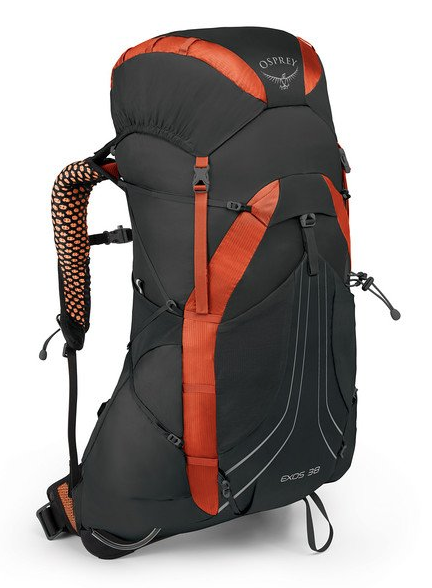 Osprey 
A household name, Cortez-based Osprey is a leading producer of durable packs for just about every type of outdoor activity imaginable. From super-functional rolling travel bags to hydration packs, to some of the most trusted backpacking packs on the market, Osprey has been designing and selling innovative and tough products since 1974. But what makes this brand especially worthy of supporting this holiday season is the company's All Mighty Guarantee, which covers the repair of any type of damage or defect of an Osprey product – free of charge. If a well-made, sustainable pack is on your holiday shopping list, Osprey is an excellent choice. 
---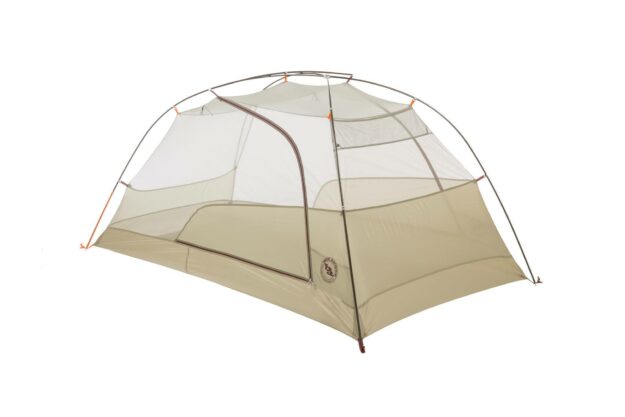 Big Agnes
If you have an avid camper on your list this year, Big Agnes has what you need. The Steamboat Springs company has made a name for itself in the outdoor industry by making some of the toughest and warmest tents and sleeping bags around. If camping isn't your thing, there are plenty of other options, such as Lodging in Grand Junction. However, since Colorado is known for its stargazing experiences, camping might be a better choice. Named after the 12,060-foot Big Agnes peak that towers to the north of Steamboat, Big Agnes is a longtime Colorado company that has evolved into a force in the camping market. The company's integrated sleeping systems and ultralight, ultra-durable tents will surely be a hit for anyone on your list that dreams about sleeping under the stars.
---

Icelantic Skis 
There are 26 ski resorts in the state of Colorado, and a whole lot of ski-clad snow bunnies swooshing down their slopes. With so many places to ski in the state, it isn't much of a surprise that Colorado is also home to quite a few ski brands – like Icelantic Skis. What began as a small enterprise in the garage of an Evergreen home has transformed into an internationally-known operation – one that highlights 100 percent Colorado-made skis handcrafted with sustainably-sourced wood. While the Golden-based ski shop designs and makes a variety of skis for a variety of types of skiing, what truly makes Icelantic's skis unique is the beautiful nature-inspired artwork by co-owner Travis Parr that is featured throughout the brand's line-up. 
---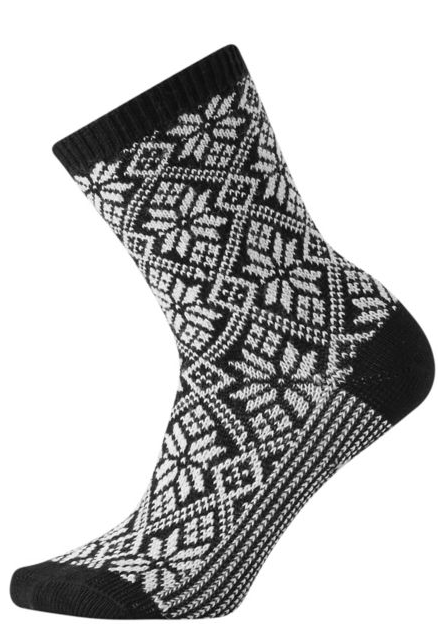 Smartwool 
Socks have a pretty bad reputation in the gift-giving world, which is silly because they're incredibly practical since everyone wears them. But gifting someone with a pair of Smartwool socks won't disappoint. This Steamboat Springs-based company makes some of the most popular technical socks available. Using a merino wool base, Smartwool offers socks designed especially for a variety of activities like backpacking, cycling, hiking, travel, and even snowboarding and hunting. The comfortable fit, moisture-wicking technology and warmth-to-weight ratio make these socks more than just a stocking stuffer. Smartwool has also parlayed that merino wool technology and focus on comfort into a collection of outdoor and lifestyle apparel.
---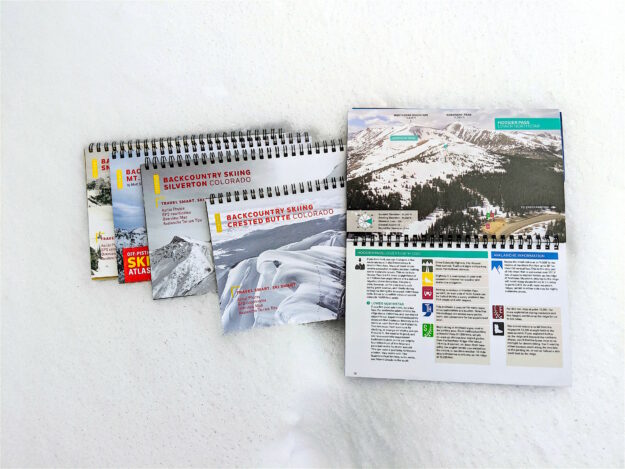 Off Piste Ski Atlas's
This photographic guide gives an enormous amount of helpful backcountry terrain info on Silverton, Berthoud Pass, Crested Butte as well as a book specific to Uphill Skiing and Light Tours here in Colorado. It consists of Hi-Res Aerial photos and information on popular locations laying out elevations, descent lengths, aspects, trailhead directions, winter maintenance, parking info, snowmobile access, skin tracks, and exit info. Combined with helpful photos, these waterproof booklets give backcountry travelers a very good idea of what is going on to allow them to travel, ski & ride smart. This is a very kind gift to give the backcountry enthusiast any time of the year.
---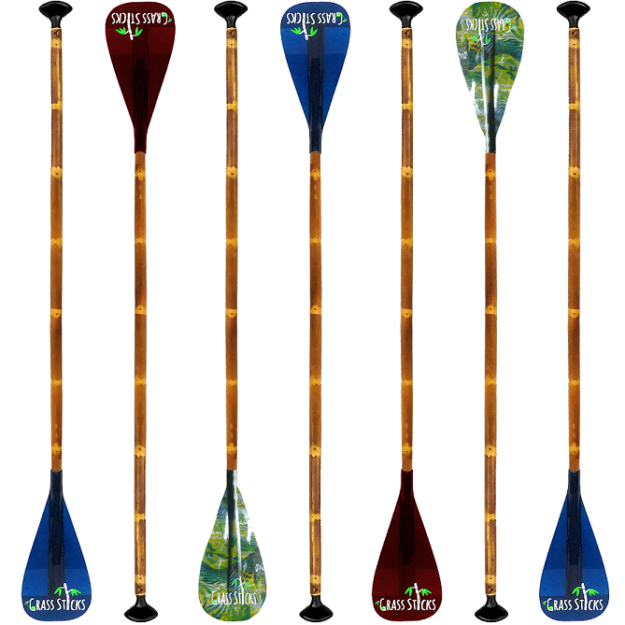 Grass Sticks
Check out these lovelies! If you or a friend is a Stand Up Paddleboard enthusiast then you will want to get your hands on one of these paddles. Grass Stick from Steamboat Springs is making a better paddle with Bamboo. Built tough for the whitewater of the Rocky Mountains and beyond, their lightweight, beautifully hand-sanded bamboo shaft lets you paddle longer. The natural flex of the bamboo allows you to feel the reaction of the water, making advanced paddle strokes (such as bracing) feel like second nature.  Choose from 3 fiberglass blade colors and infinite lengths. 
---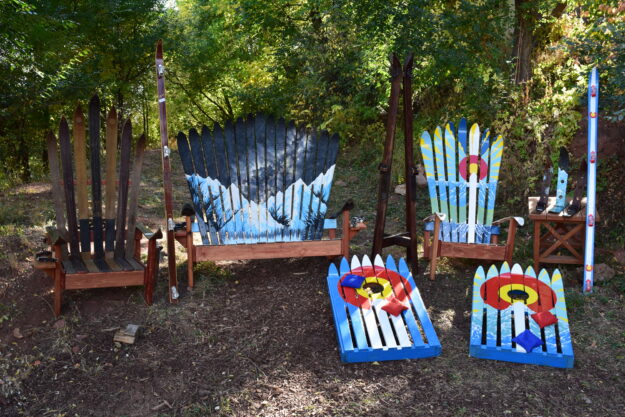 Colorado Ski Chairs
High above Manitou Springs retired skis and snowboards are making a comeback as hand crafted Ski Chairs and Furniture. Designs range from adirondack ski chairs to ski tree houses, snowboard benches, wine racks, mailboxes, and everything else in between. Custom paint jobs with unique designs are placed on everything they craft. For business owners, their painted chairs offer a unique and useful space to market individual brands with hand painted logos and images. Do you have a shed filled with old boards? Now you know what to do with them.
---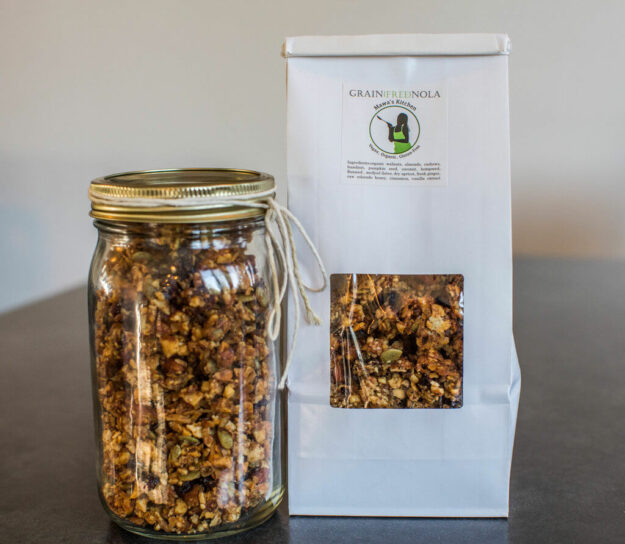 GRAIN(FREE)NOLA
This is delicious. Whether you are gluten-intolerant or not, we cannot get over how wonderful Mawa's Kitchen Grain(free)Nola is (get it: Grain'Nola). Made only with seeds and nuts delightfully sweetened with honey, the granola is grain-free, gluten-free and vegan, and its ingredients keep your hand reaching in for more: organic walnuts, almonds, cashews, hazelnut, pumpkin seed, coconut, hempseed, flaxseed , Medjool dates, dry apricot, fresh ginger, raw Colorado honey, cinnamon, vanilla extract. Buy 10 oz. packages online and spread the good cheer.
www.mawaskitchen.com/shop/grain-free-nola-granola/
---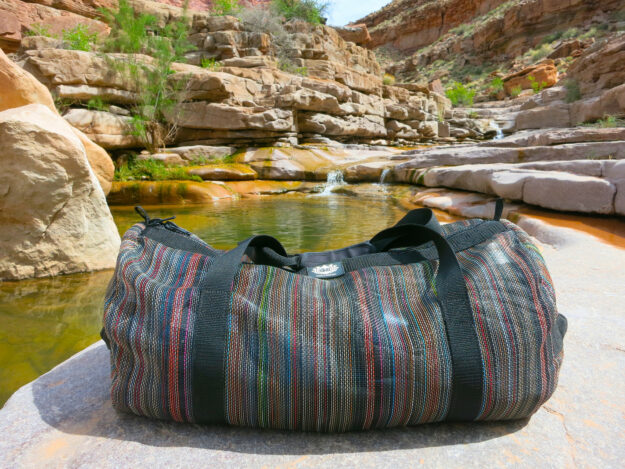 Gili Gear
This cool company based out of Vail. Gili produces bags made out of upcycled billboards and repurposed vinyl mesh with a mission to help raise awareness for a more sustainable future. Gear Bags, Travel Bags, Beach Bags of all sizes are perfect for allowing your gear to stay protected, dry out or just look good in your travels. A variety of color combinations and the fact they are handmade in Colorado makes this a MTN Town Favorite that we suggest you add to gift list for the watersport enthusiast in your life.
---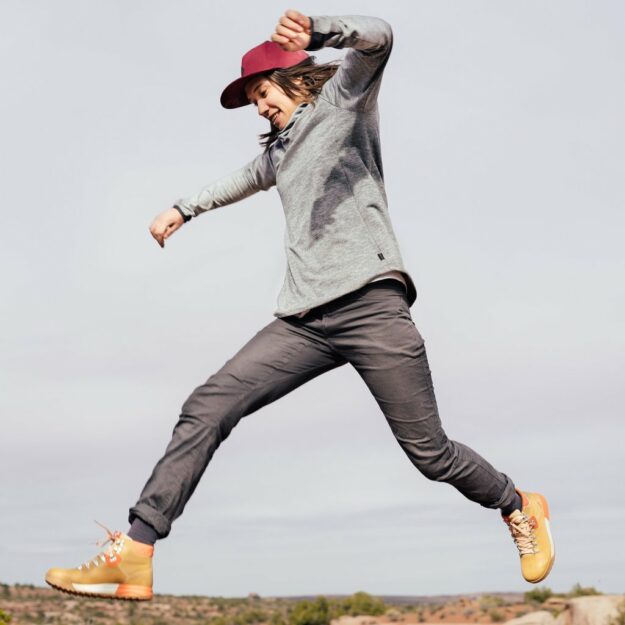 Mountain Standard
Mountain Standard has won our hearts. First, they are based here in Colorado and second they produce some really great pieces to help you face the elements year-round. I picked up their Women's Lightweight Hoodie during an event they were displaying at. The cut was stylish and flattering and perfectly put together. The warm hood and perfectly placed thumbholes don't chafe your hands and is enhanced by cozy heathered fleece.This piece will be part of the outdoor repertoire for a long time and we will definitely look to invest in more of their gear. 
---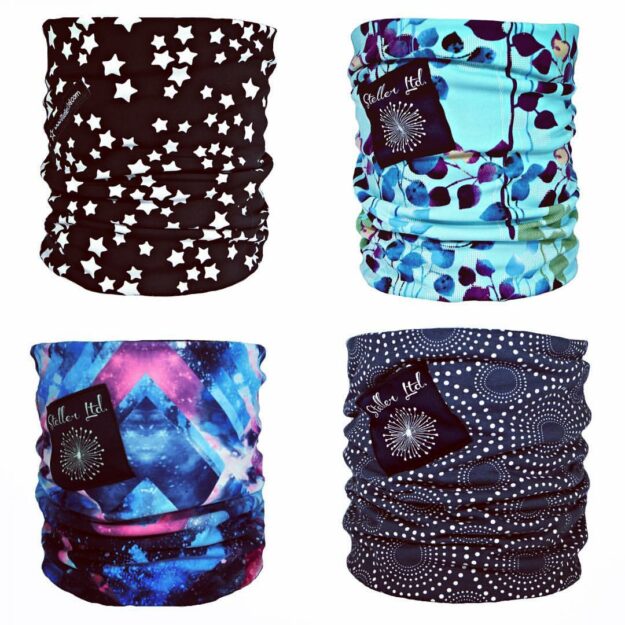 STELLAR LTD 
Steller Ltd launched their products in 2014 by a family of lifelong skiers who believe from experience that performance and fashion not only can go together but should go together!  Their products are designed to enhance your experience whether you're a park lover, deep powder-hound, cliff-dropper, recreational groomer, beginner, world-class ski racer, big mountain killer, outdoor adventuring bad-ass, Nordic speed demon, apres expert or all of the above!  Each piece is made by hand and offered in the spirit of love and gratitude. Steller Ltd. is one of the many wonderful things that happen when two lifelong skiers come together in matrimony, see an opportunity in their beloved sport, and really really like to sew and create.  Their company operates high in Breckenridge, Colorado where they create and assemble all of their neckies and hoods. 
---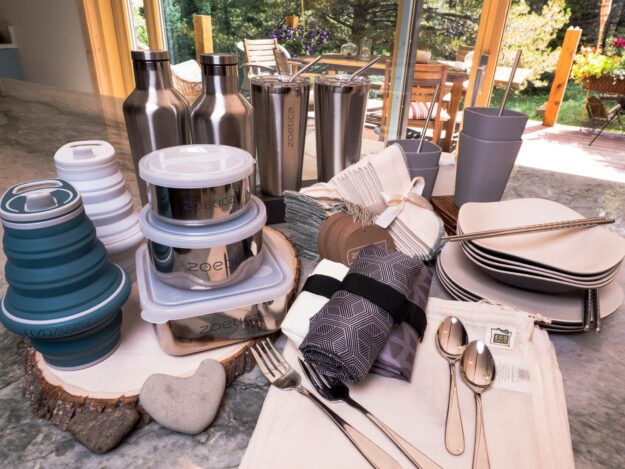 Zoetica
Zoetica means "a state of being alive, aware and vibrant." Freeing themselves from unnecessary plastic and paper waste, Crested Butte entrepreneurs Karen Hoskin and her co-founders, Jennifer Brody and Elizabeth Smith, aim to start a revolution of awareness by assisting people in becoming aware of and part of the zero-waste lifestyle.
Among Zoetica's offerings are Bag of Bags grocery kits: unbleached-cotton produce bags and lightweight, high-volume shopping bags that, while serviceable at the grocery store, are stylish enough to shop Fifth Avenue. Travel Kits: the Wayfarer kit is TSA compliant and includes food containers, utensils, a straw, a napkin, several bags and a cup. Toss it in your carry on (or keep it in your car) and ask to use your own container the next time you're buying a pre-flight salad. Ready to get rid of single-use ziplock bags? They've got a solution, along with chopsticks, canteens, festival cups and more – all chosen with an eye for beauty and function. 
---
Colorado is also home to notable ski brands like Breckenridge-based Rocky Mountain Underground, Denver-based Meier Skis, Romp in Crested Butte and Weston Snowboards which originated in Minturn.
Colorado's mountain towns are filled with entrepreneurs producing amazing products that will make the perfect gift for giving. Shop local!
Check out our Mountain Town Gear Reviews for other gift ideas: www.mtntownmagazine.com/category/gear/

Mountain Town Magazine | We are Colorado's Mountain Town Magazine
Copyright 2019 MTN Town Magazine all rights reserved.