Friendsgiving Recipes to Prepare for your Tribe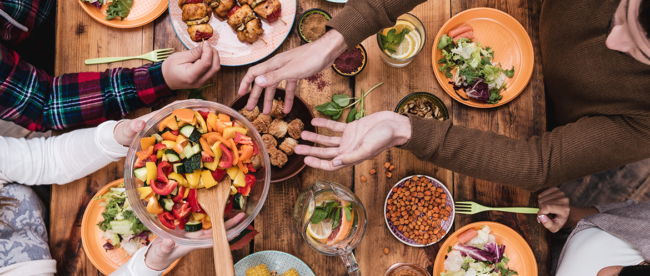 What are the pieces that transform a mountain town into a mountain family? We all put our noses to the grindstone during the hectic seasons. We all sweat together to keep our hearts strong and our muscles able to savor all that the hills have to offer. We all howl in euphoria with hero dirt, high water and powder days. But, at the center of all the work, play, bliss and struggle is feeding ourselves with our friends.
"First we eat, then we do everything else" rings true in daily lives up at altitude. Feasts become part of the social fabric that make living in a mountain town so special. Often, multiple jobs can keep you around, working long hours during a typical holiday season. Christmas and Thanksgiving with the people who made you can often be hard to pull off. So what if dinner is at midnight after a long shift serving others? Your friends make the experience.
"First we eat, then we do everything else" rings true in daily lives up at altitude. 
As we transition into the holiday season, plans for "Friendsgivings" began to evolve. Our families-away-from-our-families join together to break bread and attempt to possibly master the infamous Turducken. Regardless of unique group traditions, Friendsgivings become one of those slices that make our mountain towns our homes – hopefully complete with the buddy who shows up an hour late, the friend who arrives three bottles of wine deep, and the cohort who referees the kitchen to ensure success.
We've put together a few examples of yummy dishes you can bring to your Friendsgiving, or just your next weekly dinner with your tribe. Local Chefs from Leadville, Buena Vista and Salida are happy to share recipes that can be made at home for the people you hold dearest.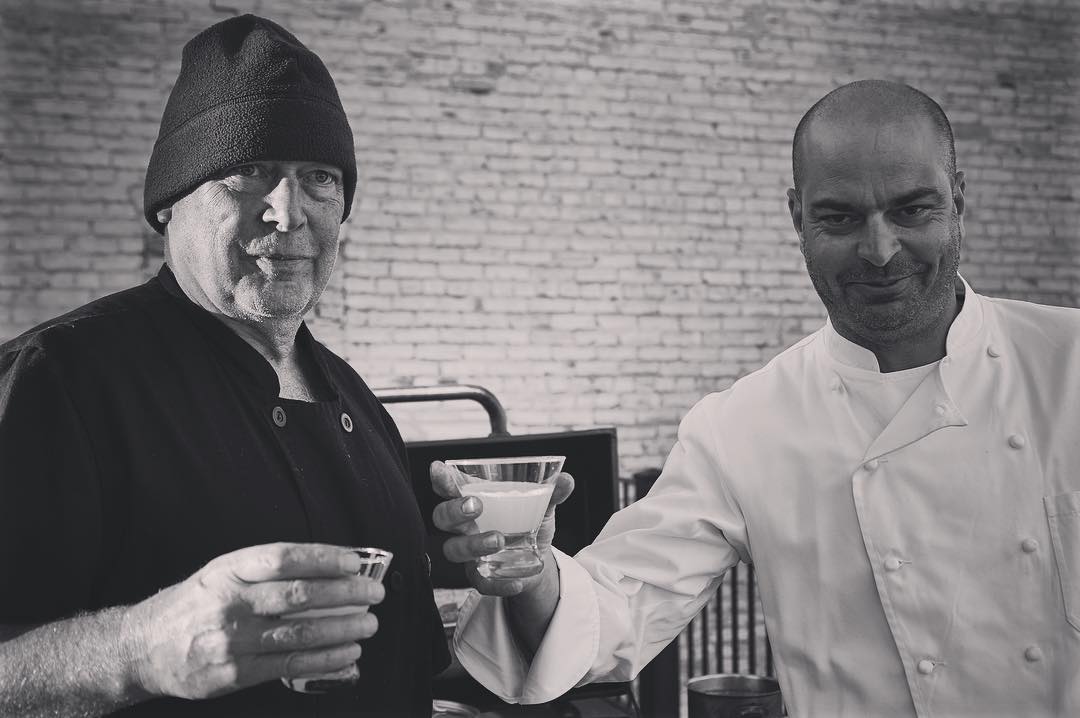 Main Dish:
Eric Wuppermann, Owner of Treeline Kitchen in Leadville, CO, offers a service needed, wanted, deserved.  Incorporating a revolving menu using local produce, Chef Eric is passionate about staying a step ahead of what patrons are craving.  He offers up his delectable Beef Burgundy dish for you to impress your crew and leave you looking like King or Queen of your table.
Treeline Kitchen Beef Burgundy
The amount of each ingredient depends on the amount of people, but a good rule of thumb is to fill the appropriately-sized pot with the goods!
Ingredients:
Beef Chuck
Carrots
Garlic
Olive Oil
Bay Leaves
Thyme
Tomatoes
Salt
Burgundy Wine
Chicken Broth
Potatoes
Green Beans
-In a cast pot or a Dutch oven, Salt and Sear the beef on all sides.
Pour off the fat.
-Add olive oil, carrots and garlic, and brown nicely (approx. 8 minutes).
-Deglaze with wine and tomatoes scraping up bits on the bottom of the pot.
-Add chicken broth and herbs.
-Boil, Simmer, Cover and put in oven at 300F for 3 hours.
-Remove from oven, check doneness of meat, add potatoes and raise oven temp to 350F.
-Return to oven uncovered for 30 minutes.
-Garnish with green beans and just heat through.
-Serve family-style and get your elbows out to protect your portion from the person next to you.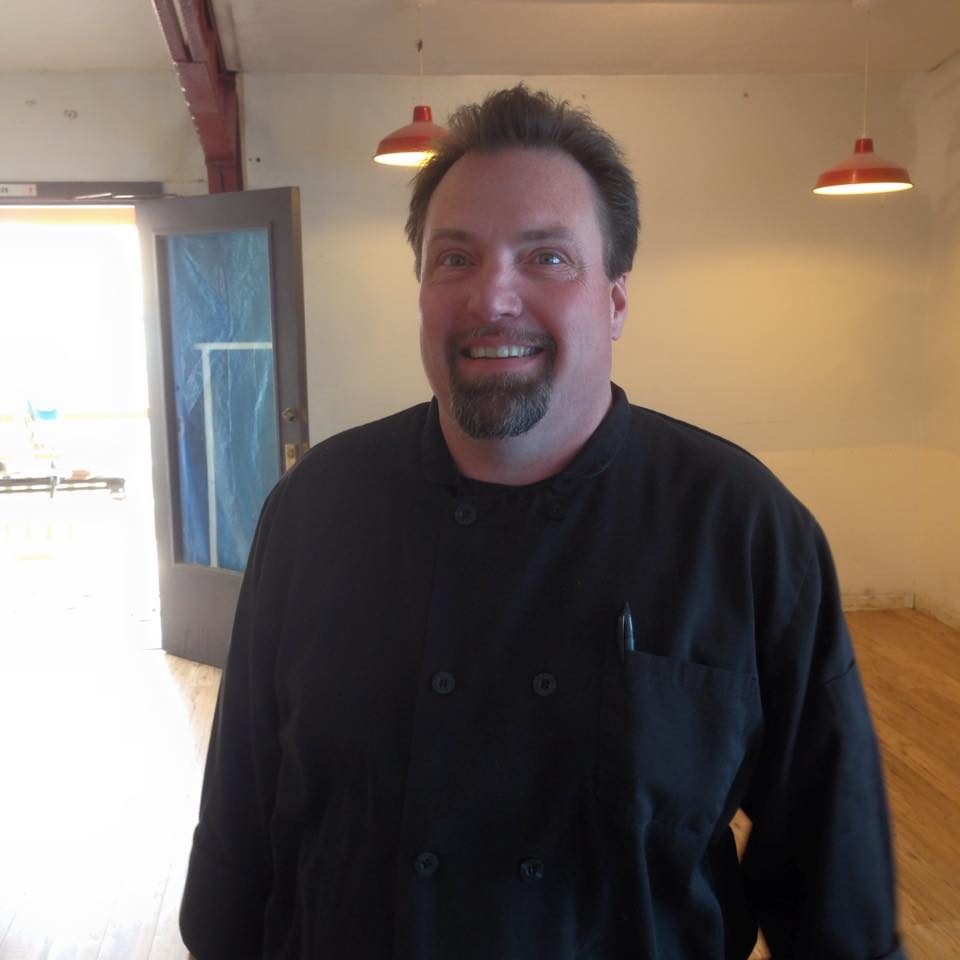 Side Dish:
Chef Michael Schell has spent more than 2/3 of his life in the kitchen.  His career has led him to Europe, The Caribbean and various restaurants all over the United States.  His home base now is at House Rock Kitchen in Buena Vista, CO – a from-scratch, casual, healthy and delicious option on Main Street.
Kale and Artichoke Gratin
Ingredients:
1 lemon, juiced
Kosher salt
4 large artichokes
4 tablespoons unsalted butter
1 medium onion, thinly sliced
Freshly ground black pepper
6 whole Tuscano kale leaves, well washed, excess water shaken off but leaves not dried
1-cup heavy cream
½ cup grated Parmesan
½ cup seasoned breadcrumbs
-Bring a large pot of water to a boil. Add the lemon juice and 2 tablespoons of salt.
-Clean and trim artichokes. Add the artichokes and cleaned stems to the boiling water. Keep artichokes submerged. Lower to a simmer until artichokes are fork tender. Drain and let cool.
-Trim the rest of the leaves off the artichokes and scrape out the fuzzy centers with a spoon. Cut the bottoms into quarters and the stems into 1/4-inch rounds.
-Heat the oven to 375F.
-Heat 2 tablespoons of the butter and sweat the onions for approx. 7 minutes. Add the artichokes, season with salt and pepper, and continue to cook for an additional 3 to 4 minutes.
-Strip leaves from kale, and cut them into 1/2-inch pieces and the leaves into 1-inch pieces. Heat the remaining butter in another sauté pan. Add the kale stems and cook for about 5 minutes. Add the leaves and continue to cook until the stems and leaves are tender. Season with salt and pepper. Drain the kale and add it to the artichokes and onion and toss to combine.
-Put the artichokes, onion and kale into a 1 1/2-quart gratin dish. Drizzle the cream and sprinkle the Parmesan over the vegetables. Season with salt and pepper. Bake until the cheese is melted and the cream is bubbling, about 15 minutes. Raise the heat to 425F, sprinkle on the breadcrumbs and bake again until breadcrumbs are browned and the inside of the gratin is hot, another 7 to 10 minutes. Serve immediately.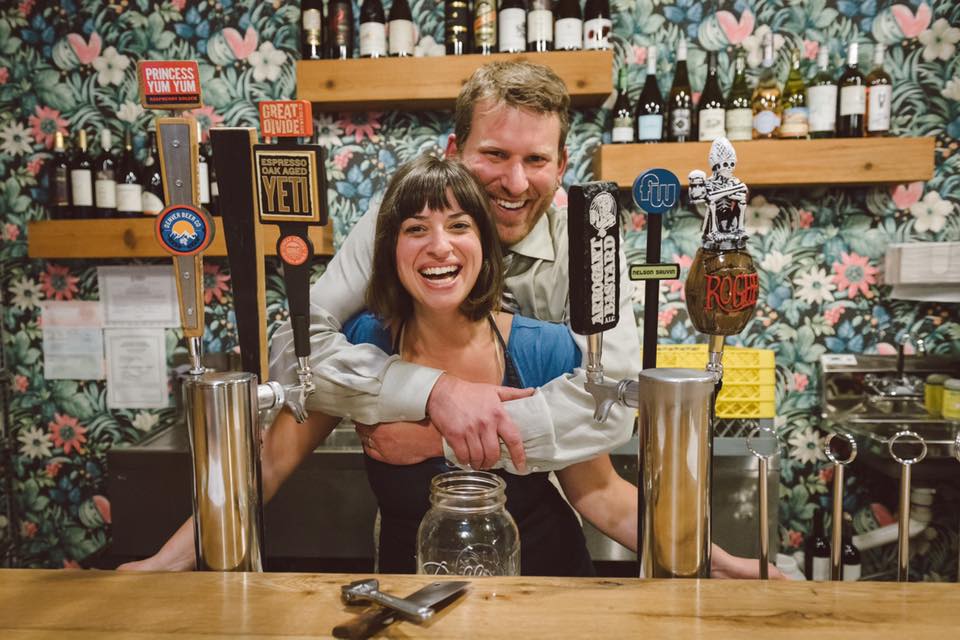 Dessert:
Sarah Gartzman, Pastry Chef/Owner of Sweetie's Sandwich Shop, Mo Burrito, and The Biker & The Baker in Salida, Colorado, brings upscale and fine-dining pastry techniques to a casual environment serving messy, rustic, imperfect and eclectic desserts to the table.
in Salida, Colorado, brings upscale and fine-dining pastry techniques to a casual environment serving messy, rustic, imperfect and eclectic desserts to the table.
Sweetie's Salted Chocolate Coconut Macaroons
Ingredients:
1.5lbs unsweetened, shredded coconut
1/2-cup sugar
2-egg white
3 whole eggs
Pinch of salt
About 8oz dark chocolate chips + 2Tbsp butter and flake sea salt for chocolate drizzle
-Preheat oven to 375F.
-In a large mixing bowl, mix together dry ingredients.
-Pour in eggs, already beaten lightly and mix until there are no loose coconut shreds by hand.
-Scoop ping-pong sized balls of coconut mixture onto a baking sheet lined with greased parchment paper.
-Bake for about 14 minutes or until tops are golden brown.
While the macaroons are cooling, over a double boiler heat butter and chocolate chips and melt, stirring frequently until smooth.
-Once the macaroons have cooled, drizzle the melted chocolate over the tops and sprinkle with a pinch of sea salt.
-Refrigerate and serve cold.
–Recipe Created and Trademarked by Sarah Gartzman, Pastry Chef/Owner Sweetie's Sandwich Shop, Mo Burrito, and The Biker & The Baker
Turns out, these three chefs put together quite the feast: doable, delicious and sure to leave you full in belly and in heart.  Enjoy the season of short days by setting a table, inviting your crew and savoring the culture of telling larger-than-life stories over soul-nurturing comfort food.
Happy Holidays!
by Anna Sitton, MTN Town Local and Proprietor of the Buena Viking. One of Buena Vista's Best Burgers!
MTN Town Magazine | We are Colorado's Mountain Town Magazine
Copyright © 2018 MTN Town Magazine all rights reserved.