Marathon Man – Skiing and Riding Goals for 2021 and Beyond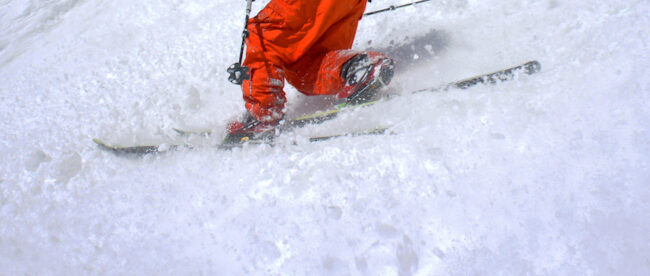 Pat yourself on the back all you want for skiing those 100 days last season. That's peanuts compared to the tally racked up by Rainer Hertrich: He skied — and on teles, no less — 2,993 straight days in a row. That's every day for eight years, two months and 10 days.
As detailed in his book "The Longest Run: How a Colorado ski bum skied every day for more than eight years," co-authored by and Breckenridge writer Devon O'Neil, Hertrich, a longtime snow groomer for Copper Mountain, was forced to end his world-record streak in 2011 at his doctor's request only after he was diagnosed with cardiac arrhythmia. Still, he took one last run even that day, bringing his tally just seven days short of a whopping 3,000 — every single day since his quirky quest began on Nov. 1, 2003, when the Marlins won the World Series.
Hertrich initiated his Herculean streak after seeing the hoopla around some Jackson Hole skiers who had notched 6 million vertical feet in a season. After he passed 7 million vertical in 2004, he kept going. And going. And going, through bouts of the flu, injuries, and weather and logistical hurdles.
---
---
Here's how he pulled it off. He tallied six months of daily skiing each year while working at Copper Mountain. Then he'd hit shoulder-season days at Loveland and Arapahoe Basin. From there, he'd continue his streak into each summer as a snowcat driver at Mt. Hood in Oregon.
"You have to remain dedicated," he said. "Some days were really tough, and there were a lot of logistics to deal with. I also skied through some miserable conditions, as well as pain and illness. You just have to get up and deal. When I separated my shoulder, I still skied the next day; I just didn't plant my pole."
He'd etch the final notches on those poles every year by travelling to South America — still somehow eeking out runs on consecutive days. "Changing hemispheres was tough," he said. "Santiago is three hours later than Timberline, so I'd pre-pack my gear and take a pre-dawn run on other equipment before my flight, then skin for another once I arrived. Once I got lost driving in the fog and barely made it in time. Coming home to Colorado, my flight usually arrived in the morning so I'd hit Loveland on the way back."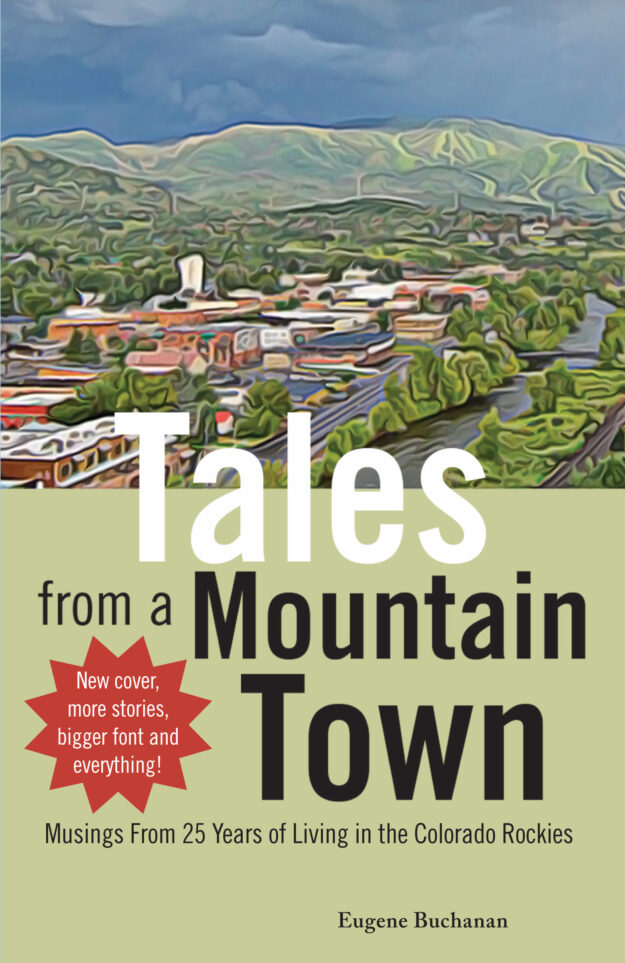 Anything counted, he said, "as long as your skis are underfoot on snow" — even though some days that meant just a lone strip somewhere. Regardless, en route he amassed nearly 100 million vertical feet, spending nearly $10,000 a year to keep the streak going, as well as a peculiar record in Guinness. "To me the vert is more important — the record is accumulated vertical descent in consecutive days," he said. "That's a million vertical feet per month, which is a lot."
Get a life, you might begrudgingly think. Seems to us he's had a great one. "A lot of people say it's inspirational and shows a good work ethic," he quipped. "But I was never looking to give motivational speeches. I'm the one who got to ski. And I think I'm pretty safe with the record — I doubt anyone will ever break it."
—Excerpted from Eugene Buchanan's Tales from a Mountain Town, available at www.eugenebuchanan.com
Eugene Buchanan is a former reporter for the Denver Business Journal and 14-year editor-in-chief of Paddler magazine, Eugene Buchanan has written about the outdoors for more than 25 years, from covering the X Games for ESPN.com to working for NBC at the Beijing Olympics. A Business/Economics graduate of Colorado College, where he captained his NCAA lacrosse team, the former ski patrol, kayak instructor and sea kayak and raft guide also enjoys a successful freelance career, with articles published in the New York Times, Men's Journal, Sports Afield, Outside, National Geographic Adventure, Adventure Journal, Skiing, Ski, Powder, Backcountry, 5280, Bike, Mountain Bike, and other publications. A member of New York's prestigious Explorer's Club, he is also the founder of Paddling Life (www.paddlinglife.net), and a Contributing Editor for Powder and Canoe & Kayak magazines. An avid adventurer with several first descents to his credit, Buchanan's passion for traveling, writing and paddling has taken him to more than 30 countries on six of the seven continents, from Australia and Africa to South America and Siberia. A contributor to Men's Journal's The Great Life anthology, his first book, Brothers on the Bashkaus, was released by Fulcrum Publishing in 2008. His second book, Outdoor Parents, Outdoor Kids, a winner of the Living Now Book Awards, was released in 2010, with Ultimate Canoe & Kayak Adventures following in 2013. His fourth book, Comrades on the Colca, was published by Conundrum Press in September 2016. He lives with his wife, Denise, and two daughters, Brooke, 17, and Casey, 13, in Steamboat Springs, Colo., just a block away from the Yampa River.
Stay in touch with us: https://mtntownmagazine.com/
Mountain Town Magazine | We are Colorado's Mountain Town Magazine
Copyright © 2020 MTN Town Magazine all rights reserved.
Post Sponsored by Loveland Ski Area